I will have you know...I paid $2 for these pictures.
I wanted to practice catchlights. Emily was not in the mood. Paige wasn't either. So, I threw some money at them. They complied. Quite well don't you think?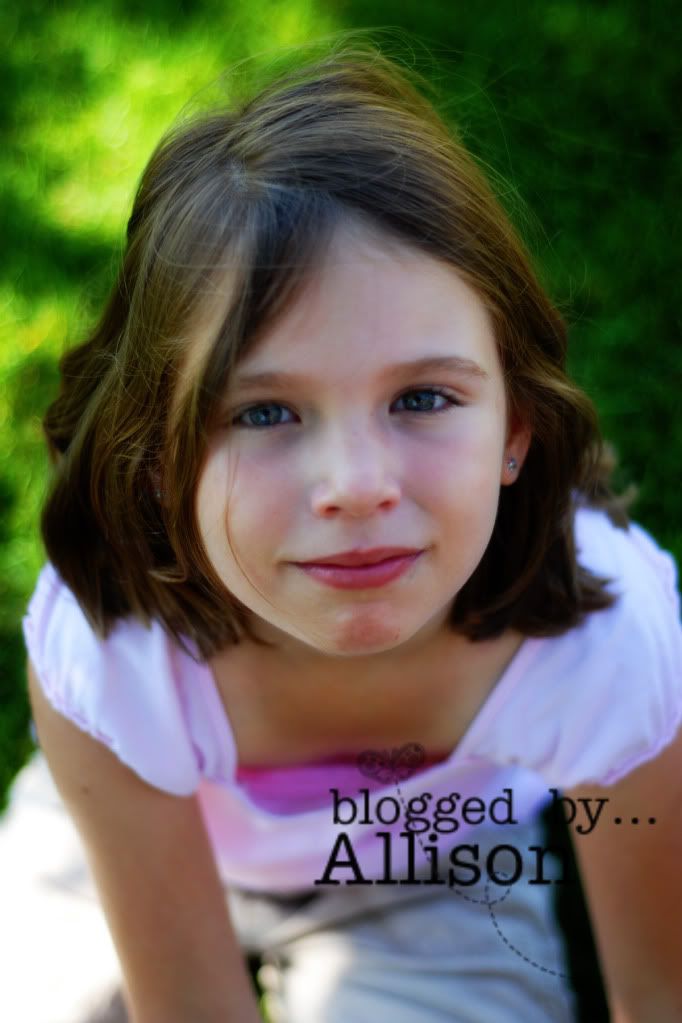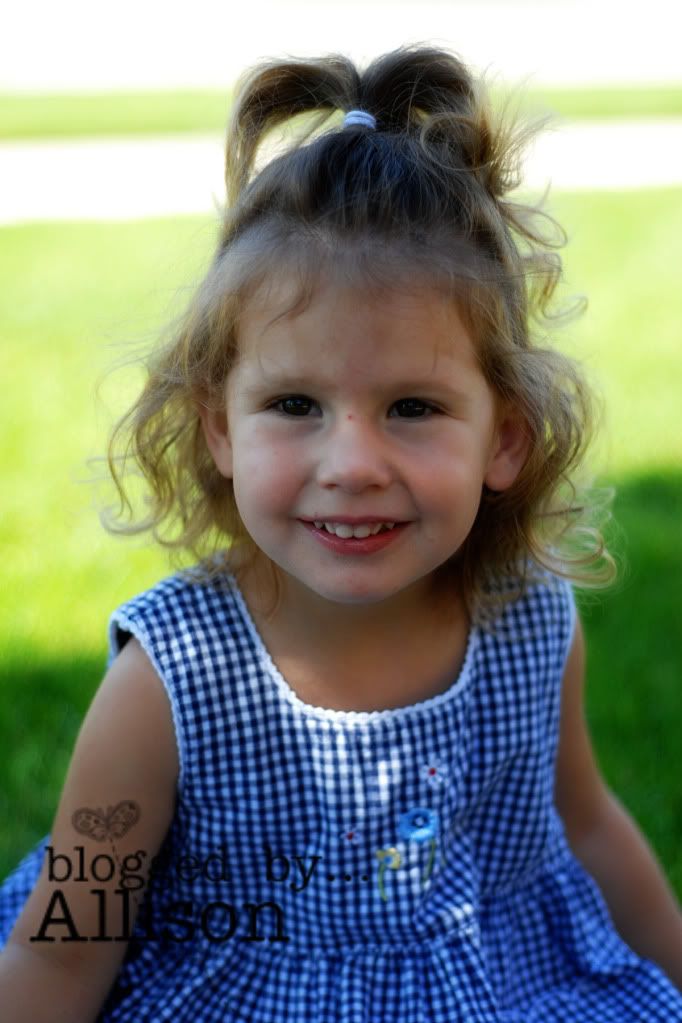 Paige is trying to be silly....she's just being cute.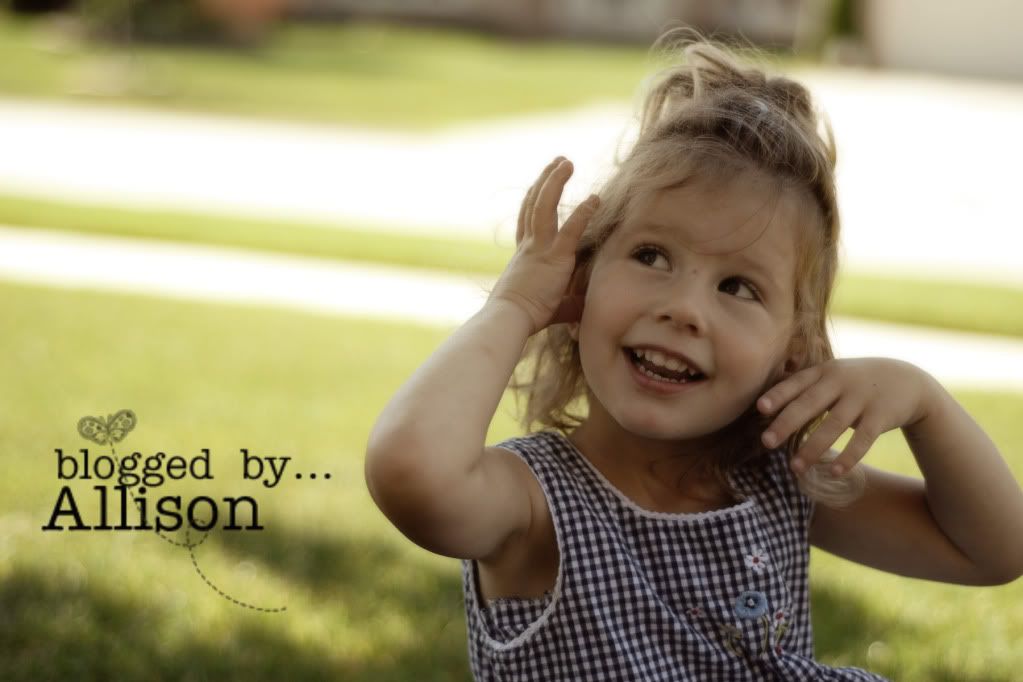 Emily has gotten silly down pat!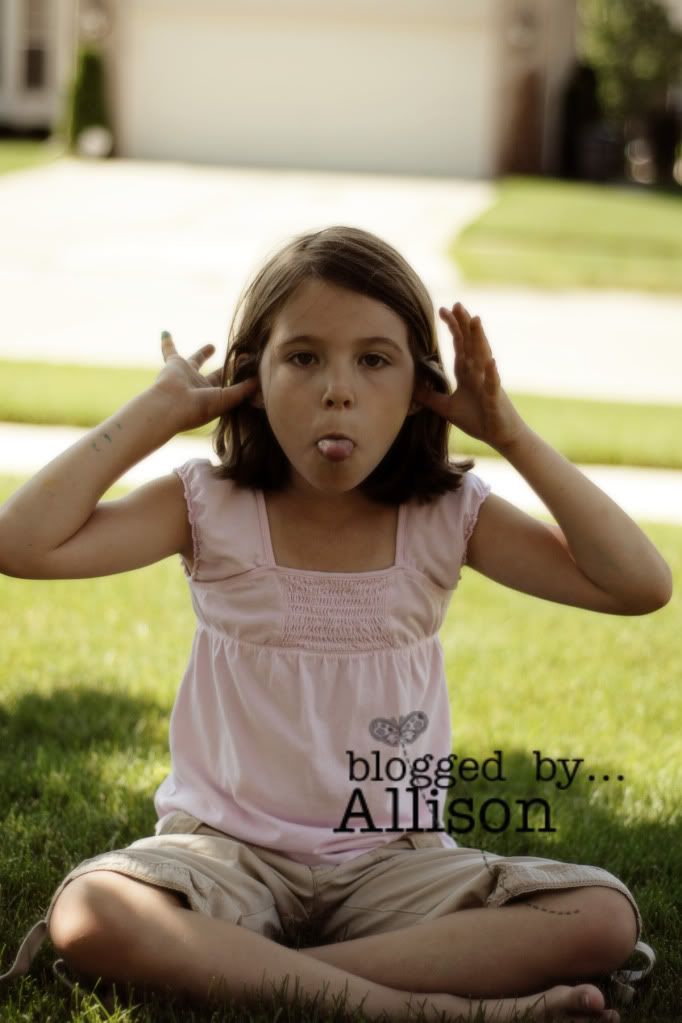 Emily took this one. She didn't pay ME a dollar.
And my favorite. Those BIG teeth kill me. Pretty soon she'll be growing into those.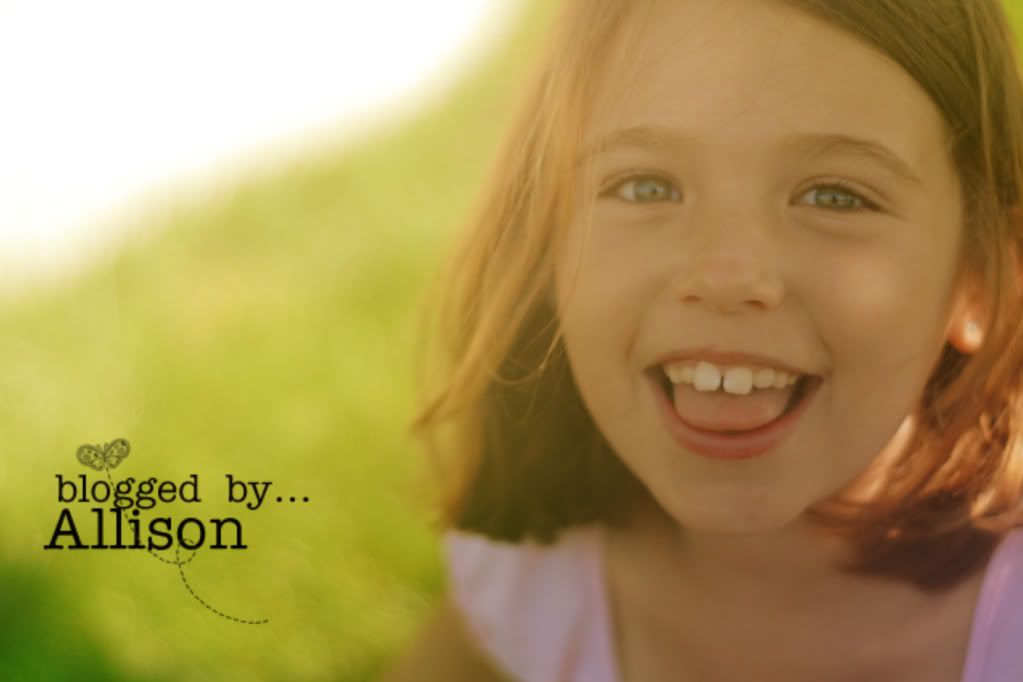 I still haven't mastered the whole catchlight thing, but I did get some sweet pictures.