The day after Paige's birthday, we headed over to Michigan's west coast for a 3-day vacation. It was FULL of FUN. And I do mean full. We did not have one moment that wasn't filled with something to do.
Day One: Pere Marquette Beach. Water so clear and surprisingly warm. And the sand bars....I had forgotten all about those. So cool. Not missing the ocean and it's sticky salt spray AT ALL.
The water was quite calm when we arrived, but by the time we were about to leave, it did get quite wavy.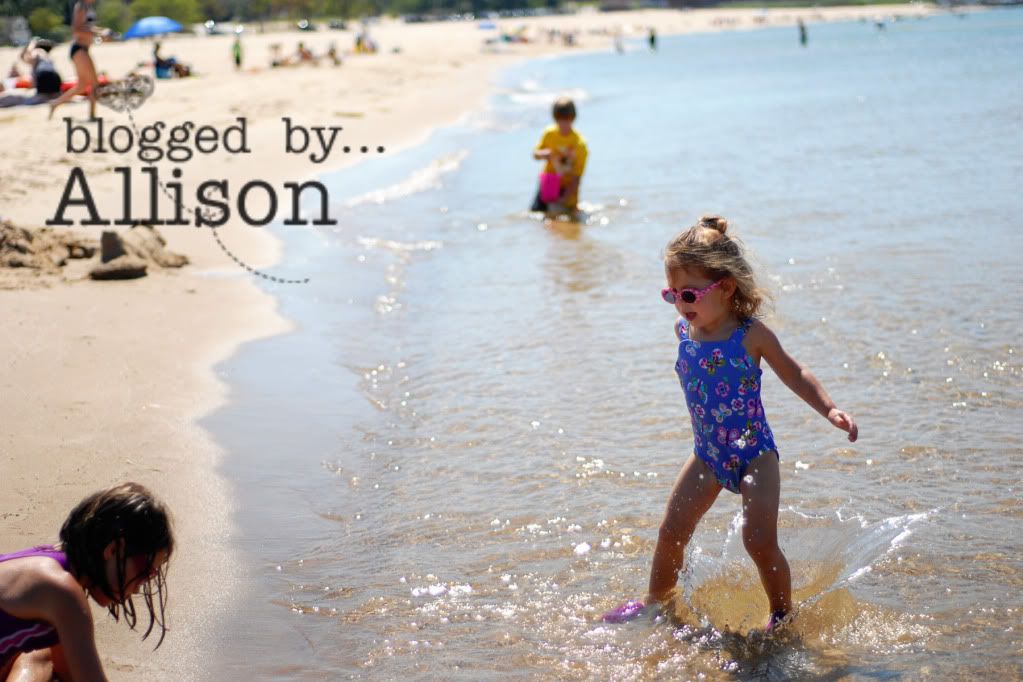 I don't know why, because we have never had this problem before, but Paige was SO not into the water or sand. She kept getting upset because her feet were getting all sandy. I finally had to get her a bucket of water to have by her chair so she could wash off her feet every time she wanted to sit. After a few hours, she forgot all about the yucky feeling she was having and had fun.
Day Two: Little Sable Lighthouse, Silver Lake Sand Dunes, Mac Woods Sand Buggy ride and Tubing down a little river thingy that emptied out into Lake Michigan.
First up, the lighthouse. Paige BARELY made the height requirement. Both girls were troopers, making it up all those stairs (132, I think). Going up was A LOT easier than going down. Gorgeous view.
Then, the sand dunes. All I can say is WOW. They were awe inspiring. We had the most beautiful weather. I thought it was going to be treacherous walking in all that sand....but it was quite the opposite. The sand was packed down in most parts. We walked up the dunes, we ran down the dunes. Emily did fall on her face on the way down the BIG dune...but she brushed herself off and did it again. Paige loved it as well.
Then, and we are still on day two people, we did our sand buggy ride. Oh, that was so much FUN. Our driver's name was Weezie. Need I say more? If you are ever in that area, it is a MUST.
Then, we drove about 15 minutes down the road to get our tubes for the lazy river...as you can see, Paige was WAY excited. She woke up about a minute before I set her in her tube. Yeah, she was not a happy camper for the first 15 minutes. Can't say I blame her.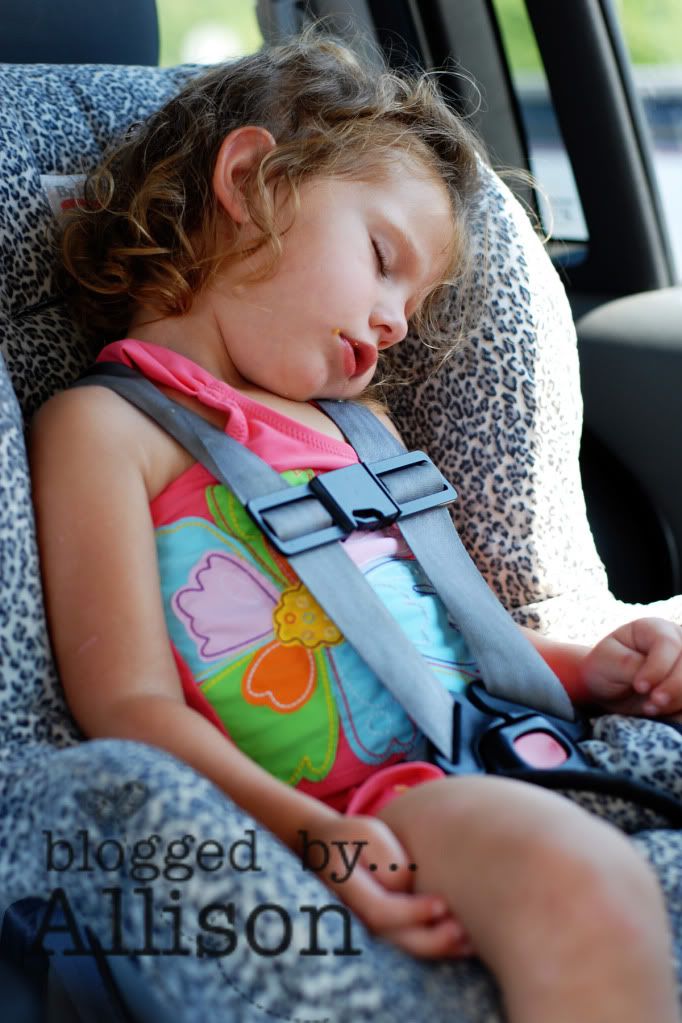 The little gas station that rents the tubes was out of them, but we were not out of luck...we passed a store on the way there that sold water stuff. And they just happened to have the EXACT number of tubes that we needed.
This is the only picture I have. Taking pictures in the middle of the river without a waterproof camera is probably not a good idea.
The float lasted about 45 minutes and was fairly relaxing. There were a few parts where we had to rescue each other from tree branches sticking out of the water, or big rocks. We also met a group of people floating down with a couple extra rafts for their beer cooler and their empties. They were having a GOOD time.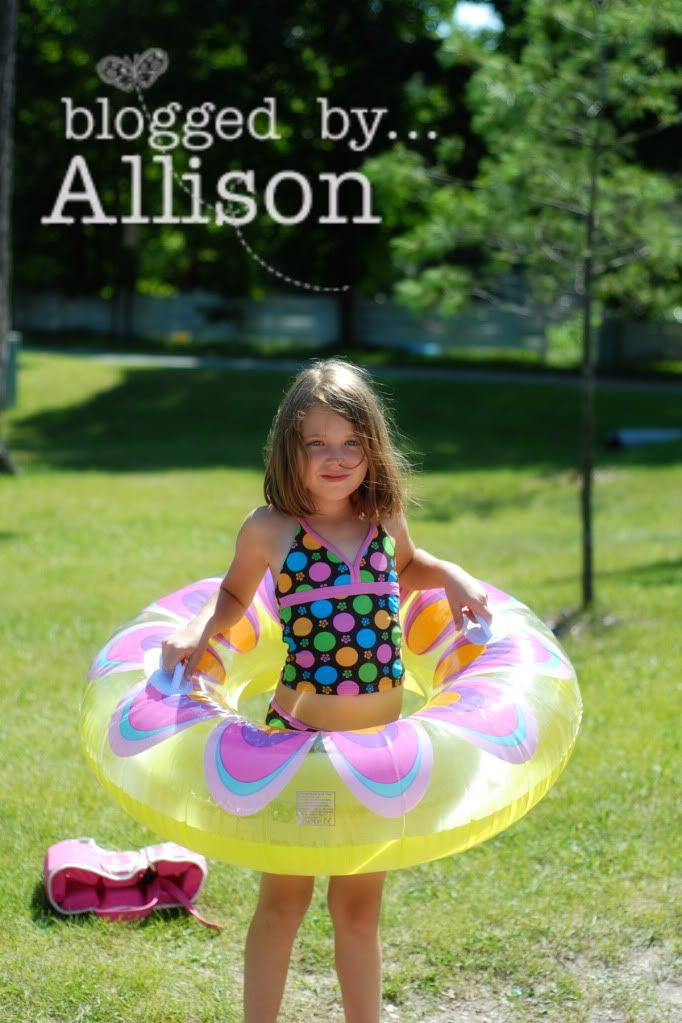 It was so much fun, that this is what Emily looked like on the ride back to the hotel.
Day Three: Michigan's Adventure. An amusement/water park. We spent the first two hours doing all the dry rides. Emily even rode the small roller coaster. You can't really see her in the picture, but she's there, right next to Eric.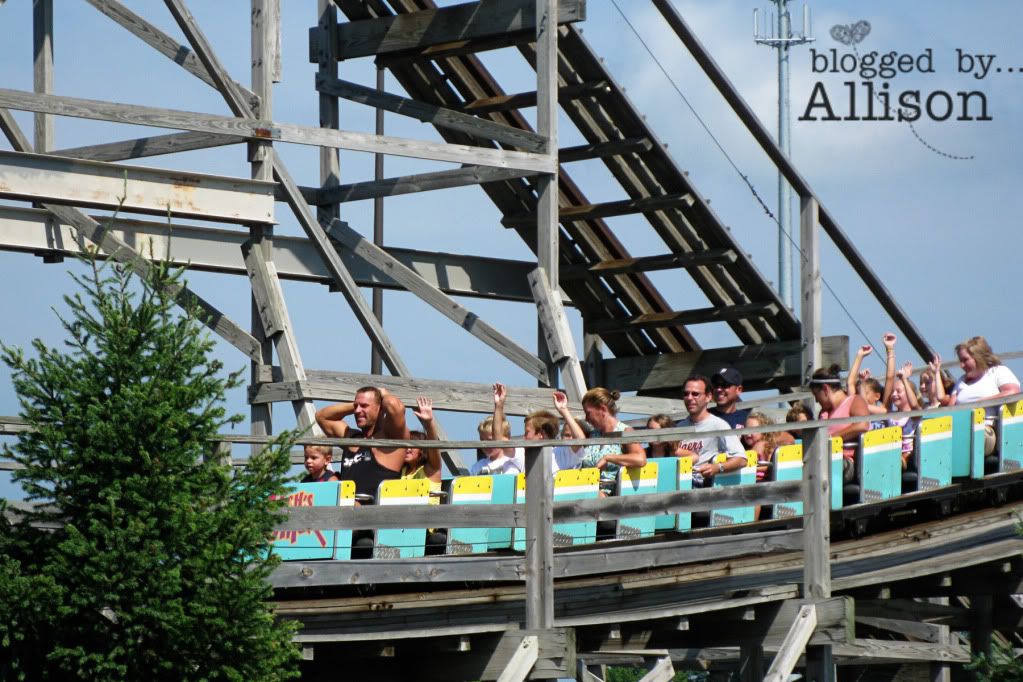 Unfortunately, this is what Paige did for a good portion of the day. She's got a few more years before she's big enough to go on a lot of the rides. She seems to be very interested in going on roller coasters, which is good...I need someone to ride with me!
And fortunately for Paige, her sister is not the thrill seeking kind, and is more than happy to ride the less thrilling rides with her little sister.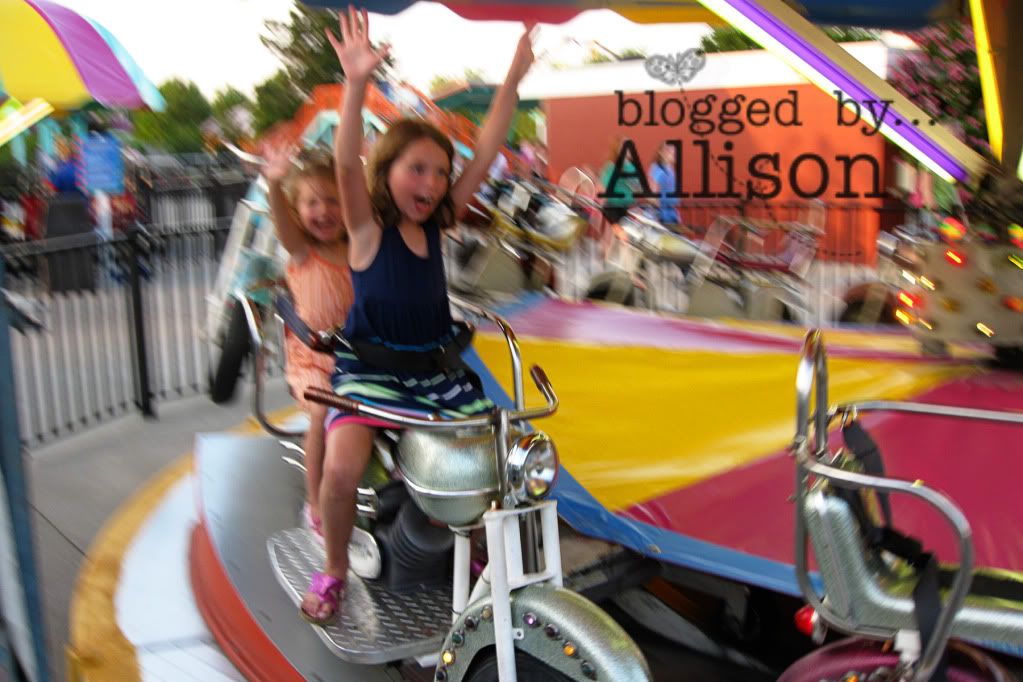 And that, my friends is all. We were going to go to Meijer Gardens on the way home, but there were some big storms in the area and we decided not to chance it. It was a good thing too, the rain on the ride home was really heavy.
We probably need a vacation from our vacation.