Paige has been wanting one of these tutu/ballet leotard swimsuits for quite some time. EVERY time we would go to Target, she would pull it off the hanger and put it in the cart...of course, it was always the wrong size. And, of course, they never had a 3T. So, when I went to Old Navy today, and I saw that they had them...I finally really let her put one in the cart. And she could not have been happier.
One of my neighbors who lives down the street was biking by our house and yelled out, "Oh my goodness, that is one cute suit!". Paige was all to happy to hear that.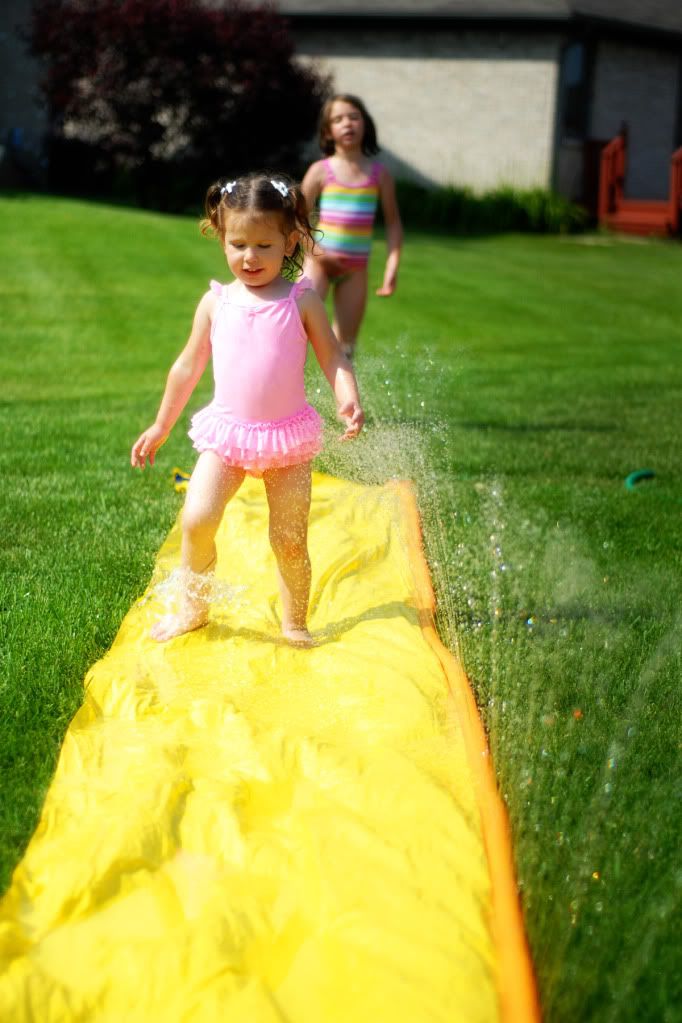 And this suit of Emily's - from last year's collection - is still one of my favorites!