I have been having so much fun lately filling up my memory card with all these FUN pictures.
I am amazed EVERYDAY by these girls. They sure know how to have a good time - whether it's 80 degrees, or 8 degrees...but the 80 is a bit more fun to spend outside.
It was another hot day on Monday, so when Emily returned from school, I broke out the buckets. Nothing like a bucket of water, right? It's the poor man's pool. Really, it's just that I think it might be a bit early to put up the pool...
Emily added another layer of water play by getting daddy to take the slip and slide from its winter resting spot in the attic, and prepare it for play.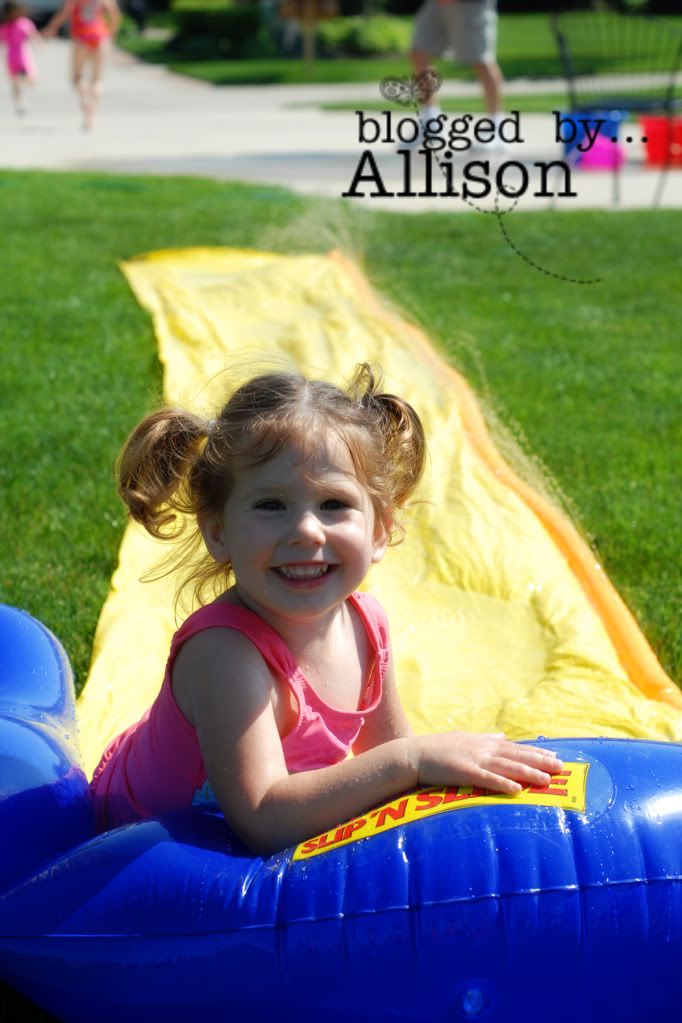 Paige didn't really get the whole idea, but she had fun just the same.
Emily has become a seasoned pro.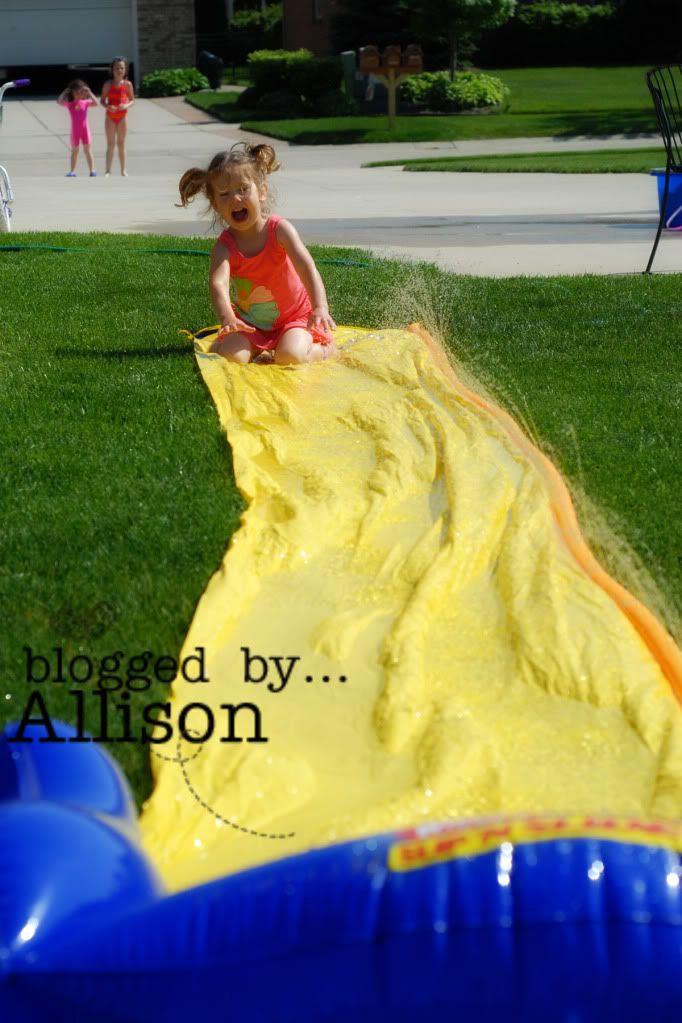 Maybe by the end of summer, she'll get it too!
Have a great Memorial Day weekend...and HAPPY 27th birthday to my little sister, Amanda!! We LOVE you AUNTIE, and can't wait to see you!!!!