It's a theme this year...each and every big event becomes small in comparison to some other unexpected event. What? Let me back up a bit. We carved pumpkins on Saturday. I thought it would be fun to roast some pumpkin seeds since neither of the girls had ever had any. Easy enough. Fast forward to the next morning...the girls tried the roasted pumpkin seeds before breakfast (they hadn't finished roasting by the time they went to bed) - Emily didn't like them, Paige LOVED them. Paige loved them so much that I think she may have over indulged.....I got a call from school this afternoon. She got sick TWICE in the classroom. LOVELY. I figured she was going to be out of commission for trick or treating. Not to mention that I missed Emily's costume parade at school. Later on in the day, Paige was BOUNCING off the walls, and saying that she was all better and wanted to go trick or treating.
She lasted two whole houses before she lost all her excitement. She was done. But, oh, she was cute.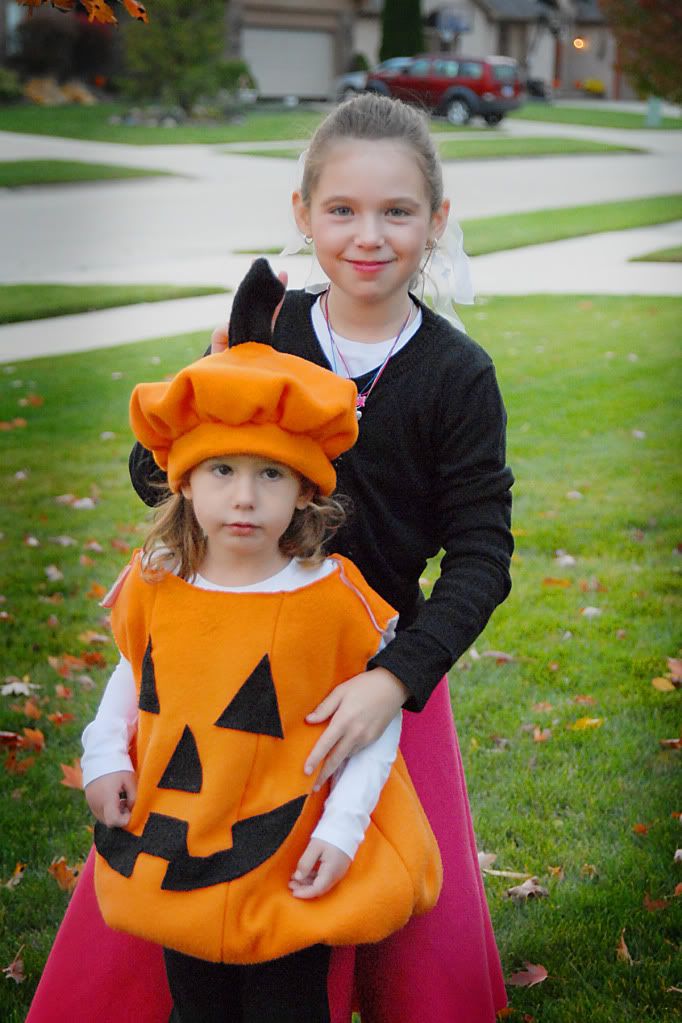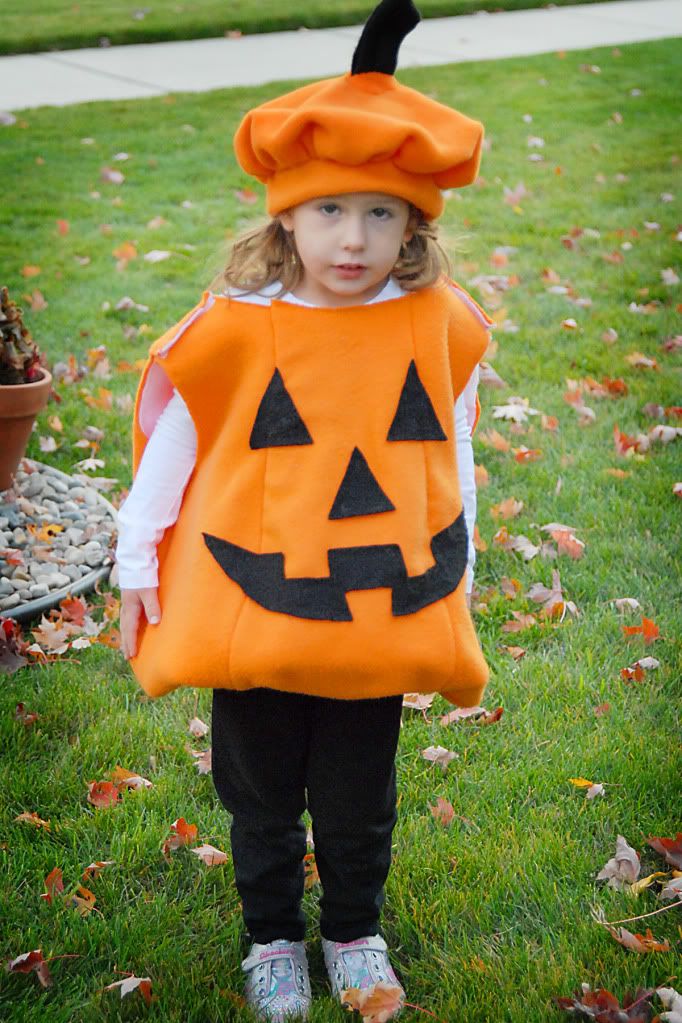 But my sweet Emily had a very great day. And doesn't she look so very pretty in her home-made skirt?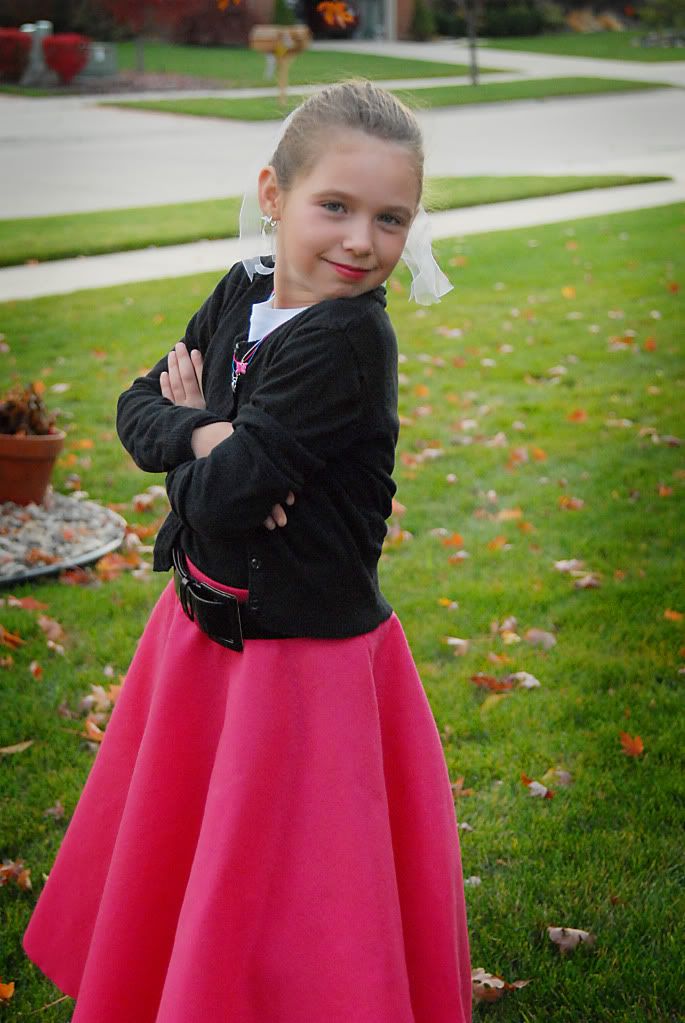 Hope your Halloween was SWEET!