What is my Mom doing?
she is:
a) excited about black friday
b) excited about the turkey, mashed potatoes, stuffing, and broccoli casserole
c) imitating an insane person
d) showing us her Jazz Hands, while saying "Electricity!!"
The answer may or may not surprise you - check the end of this post.
So this was our crew this year: (minus Eric who was taking the picture)
And here's our annual group shot: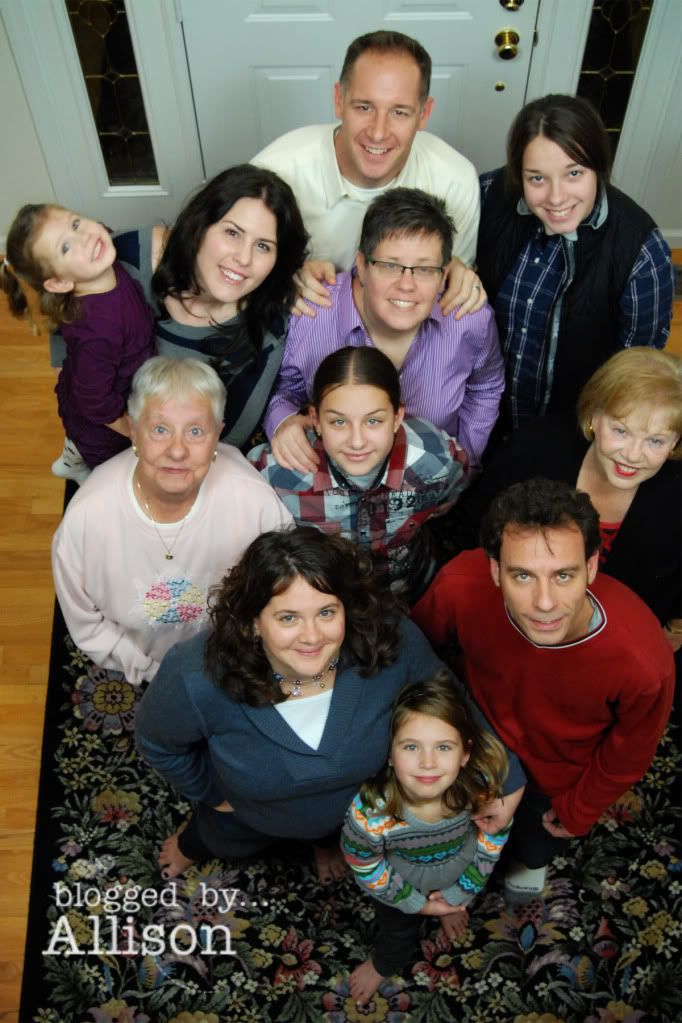 And while we were setting up for our CRAZY shot, Matt let one rip:
After the room had been aired out, we were able to be crazy:
Great Thanksgiving! So much to be thankful for.
And the answer is "D". My Mom had to say what she was Thankful for with Jazz Hands. I think she did a pretty good job - only after Kelly and I worked with her.