If you were to drive by our house after sun down, you would see this...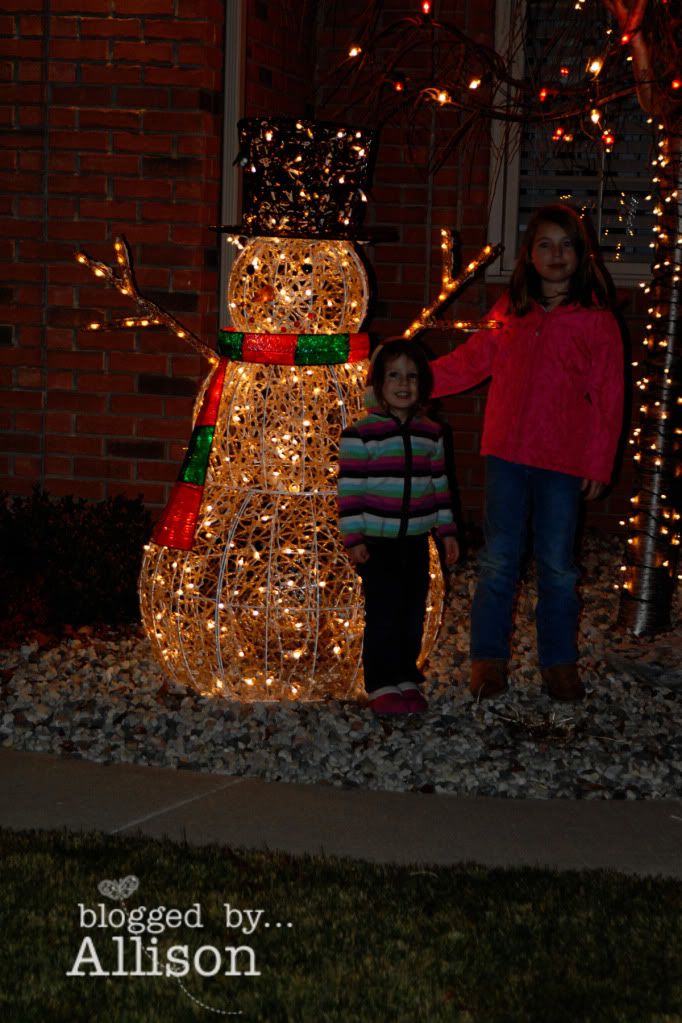 That is, if our timer is working. And we are outside, posing with Frosty. You never know.
I have been such a Grinch lately with holiday decorations - but I love twinkly lights outside. It's almost un-Grinched me. Maybe I'll put up more than my tree.....maybe.