I thought I would share the rest of the pictures from the past week:
We went to the Pumpkin Walk at Wegands this year. I have been wanting to go to this since we have moved here, but I have either forgotten the day, or we have had plans. This year, in the midst of our busy-ness, I remembered, and we had time. It was a very windy day - but the wind decided to die down just as we got there. And yes, that's my husband - Eric the Viking.
It's called the pumpkin walk because pumpkins line the pathway. Hundreds of them. Wegands is a landscape store - by the way....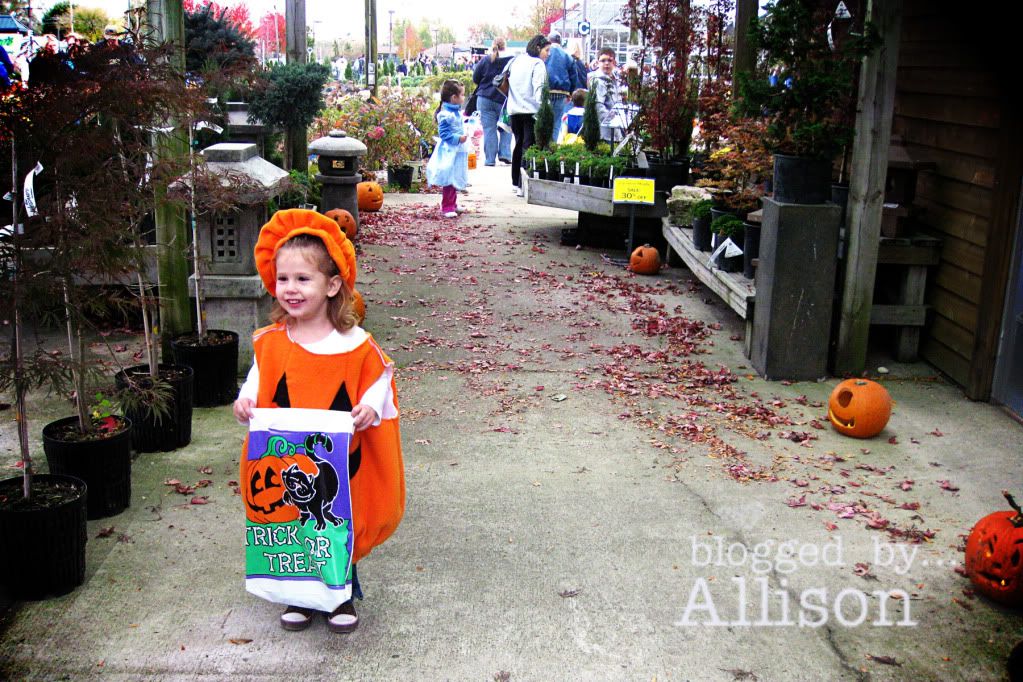 Emily's and Paige's costumes were not yet complete - so they went in other costumes. Emily's witch from two years ago, and the pumpkin costume from four years ago.
Paige attended the Halloween Party at the library last Thursday. I think she was the only girl there that wasn't wearing a princess dress. Not that there's anything wrong with that - princesses are very cool.
Working on her Halloween treat bag at the party.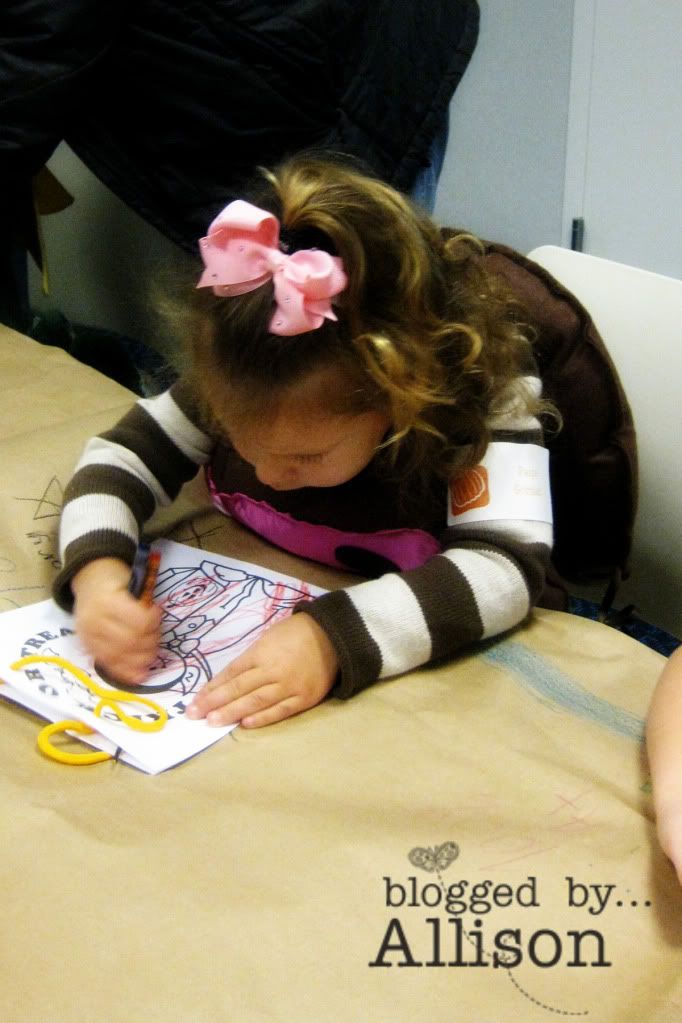 Emily's pumpkin she made for the school contest.
The Halloween Hoot at Emily's school. There was a scavenger hunt, a magic show, and a dance.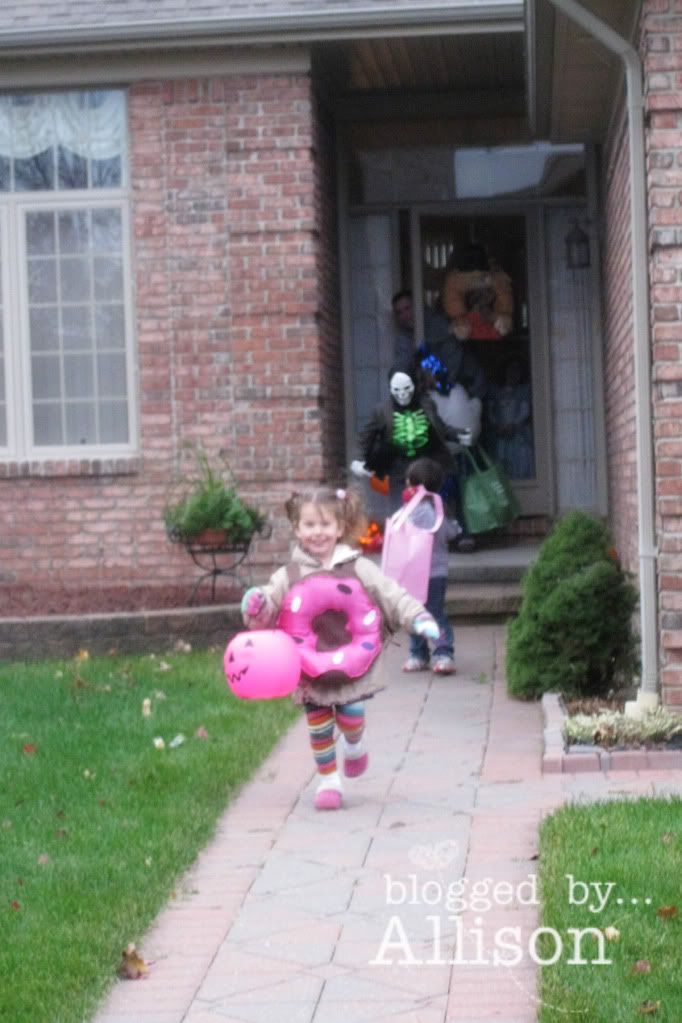 These are from Halloween night - first house.
Both of these houses - above and below - were haunted houses. Very cool. The lengths some people go to, amaze me. Emily and Paige both had no problem going to either house. No fear. Yes, my daughter that we have to BEG to go on a little roller coster, is all good with a haunted house. Okay. In fact, the house below, was pretty intimidating with that skeleton dude hanging out in the front. We were all standing at the curb deciding on whether we wanted to go in. The boys with our group were not looking too convinced. I looked around to see if Emily wanted to go in, but she wasn't anywhere to be found. About 30 seconds later, she comes right out the door saying, "GUYS, that was so SCARY. You HAVE to go in!". Umm, okay. And then, they all went in.
This morning - it was hard getting up after all that trick or treating - was 27 degrees at bus stop time. But, it's no problem. We have a hat for that!
Tune in tomorrow for a look at Paige shaking her groove thing........