So, it's finally all over, this month of October. Phew! Our calendar has been so jam packed with stuff, that I feel like we haven't had time to really sit back and enjoy. Not that I am complaining. I'm really not. Busy is always a good thing in my book. But, man. It's just been crazy. So crazy, in fact, that I was really thinking there was a huge possibility that these here costumes would not be finished in time. As it was, we put the finishing touches on Emily's costume on Thursday. Paige's was finished this last Monday. And, here they are - in all their home-made glory.....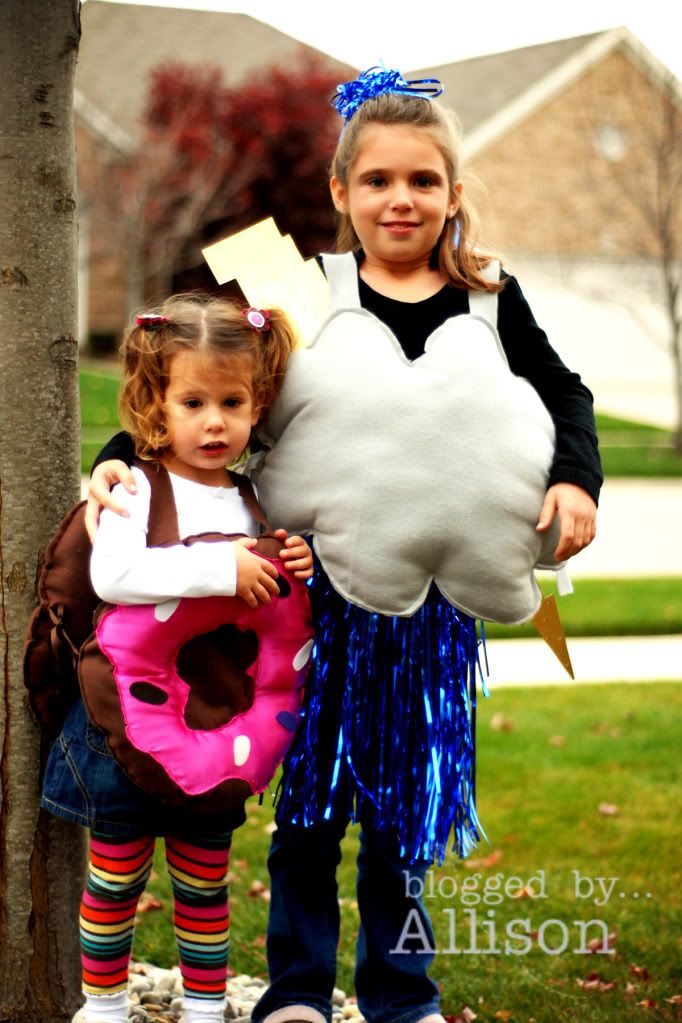 Paige saw the donut costume in the Pottery Barn Kids catalog. She loved it. She was fully focused on it. I was focused on the $50 price tag. Yeah, kid, not gonna happen. Unless, I could make it.... Lucky for her - my Mom is awesome with the sewing machine. And the $7 donut was born.
Emily was dead set on being a cheerleader this year. Sure, fine, no problem. Then her friend decided to be a tornado....and she changed her mind and decided to be a thunderstorm. With a working lightning bolt that lights up!! Thank you daddy! I'll have to take a video of that so you can see.
They got quite the haul - and are currently sleeping. All that running around in the freezing cold...can make you a little tired.
Best part of those costumes...they can be worn over a jacket. AWESOME!
We carved pumpkins last night....they could care less about the carving. It's all about the pumpkin goo: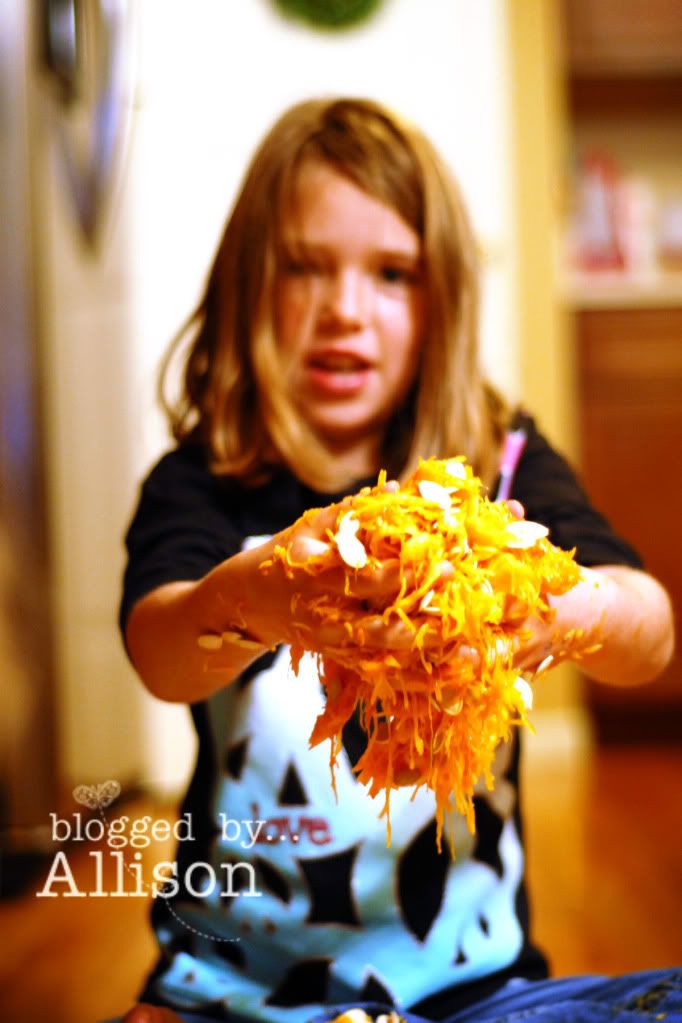 Hope everyone had a safe and happy Halloween! I have more pictures, and more stories...but I am sleepy!