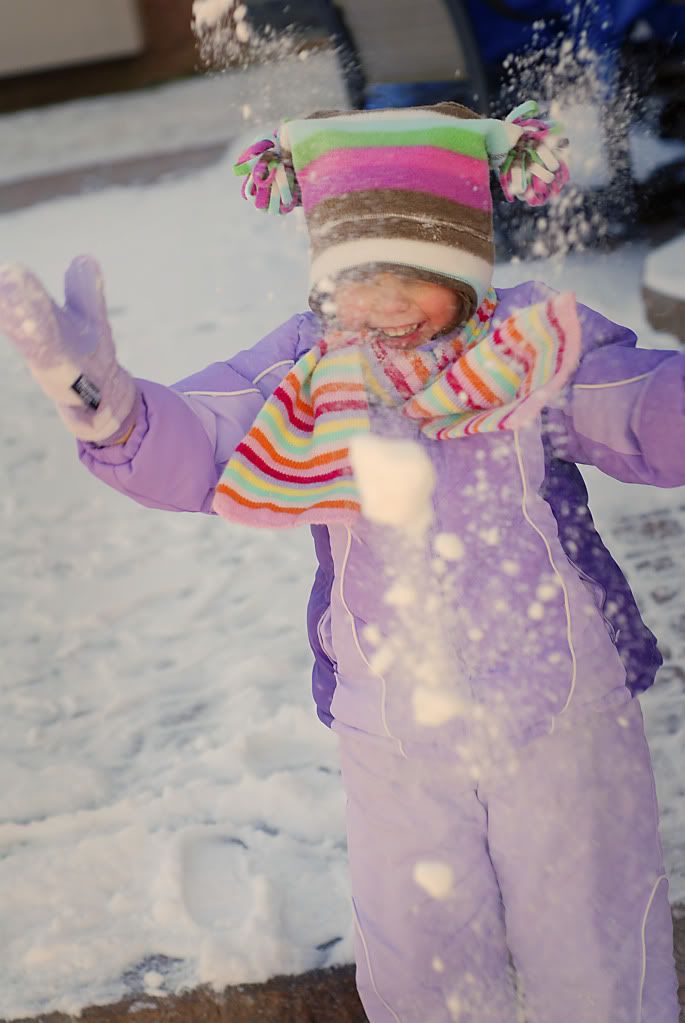 It FINALLY came! Snow! Some of you who live in warmer climates may think we're nuts, and that's fine. We northerners like a variety of weather. Well, at least this northerner does. I like my winter a bit on the snowy side. Now come March 22nd, I would rather not see any more of the fluffy white stuff. But, having to wait until January 19th for snow....well, that's too much. And, truth be told, I actually enjoyed getting up at 7am - ON A SATURDAY - and shoveling the driveway this morning. It was so peaceful. No one was out with their snow removal machines. Just me, Eric, our shovels, and a gorgeous sunrise. Nothing better than that to start the day.
A bit later, the girlies wanted to get outside and enjoy Mother Natures present for them. And enjoy they did.
Did I mention that this girl got straight A's on her progress report? Did I mention that she has a 99% in math? She just LOVES school. She LOVES learning new stuff. We are so proud!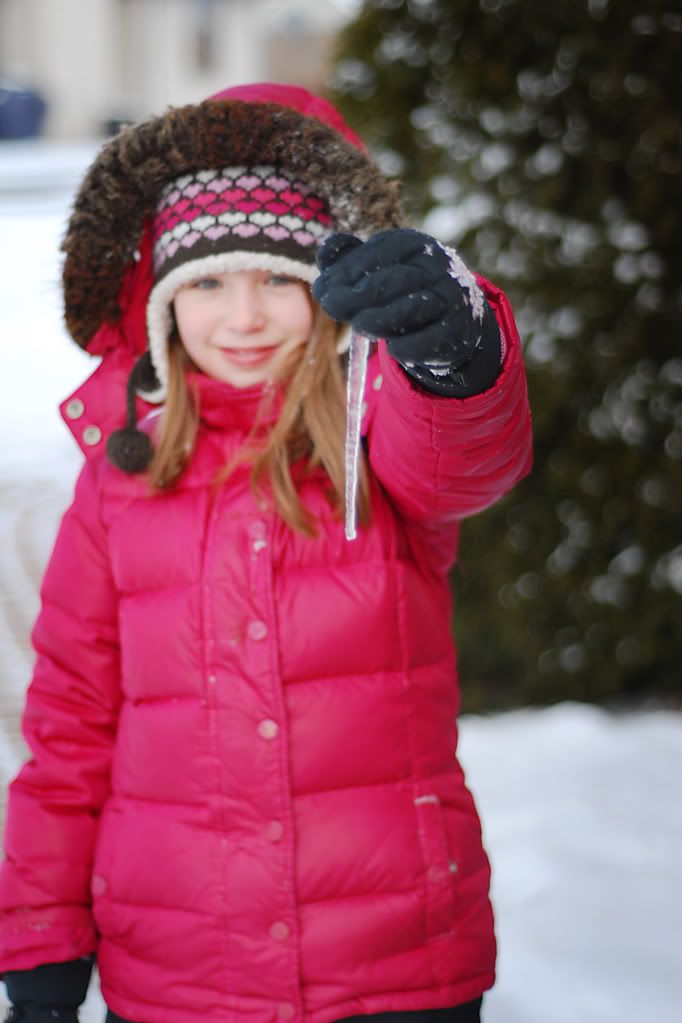 She did eat quite a bit of snow while she was outside - hopefully all those smarts come with some common sense.......we do have yellow snow around our house.
Building snow forts, and making cherry ice pie. Sand toys do double duty.
Happy snow day to ALL!