You know how I said in my last post that Emily was my beautiful one? See above photo. Now look below.....Yeah, sometimes, you just have to take my word for it.....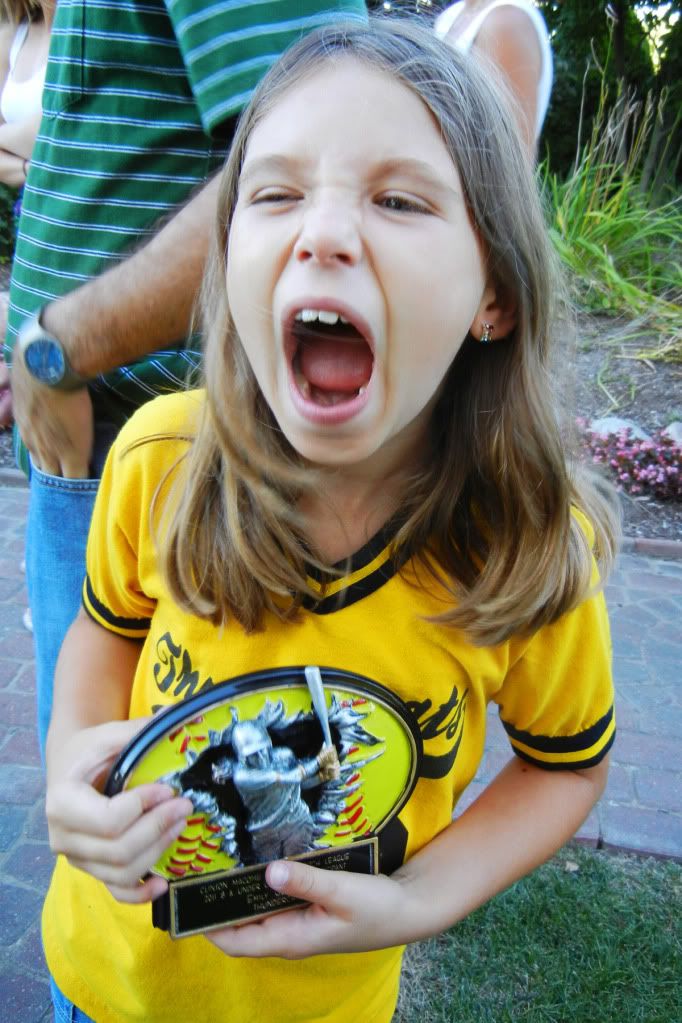 We attended her softball banquet this evening and had such a lovely time. The most exciting part to Emily, other than getting to hang out with her friends, was finally receiving her trophy. Actually, it is a plaque - but it's still pretty cool.
She loved playing softball. She's super excited about going back next season. And we did sign her up for fall softball. She begged - although there was no need. I just LOVE that she loves it.