Today we decided that we had had enough of the puny little hill in Clinton Township, and set our sights on the bigger, better and more bumpy, I might add, hills at Stony Creek Metropark.
We had a blast. Although, I was a bit scared at first. As we were standing at the top of our first hill, anticipating our first run, in the distance, I heard an ambulance. I looked around....and the person standing next to me informed me that someone bailed really hard going over one of the moguls, and needed some medical attention. Oh goody....and with that, Eric and Emily took off, with Paige and I following behind them. I was trying so hard to steer that I forgot to hold on to my sled, and I too, flew off my sled after hitting one of the moguls. My hat and ear muffs flew off my head. But, I did not need medical attention. Paige was fine, and ready to go again.
And because we are such awesome parents, we sent the girls down by themselves this time.
And this happened. Paige was COMPLETELY FINE. But she did do a complete flip off the sled. She was laughing as she got up. And asked to go again.
And becasuse we are so awesome, we said, "Sure. You need a re-do."
You see that blue thing right below their sled? It's the hat of a man who seriously got the wind knocked out of him after crashing into someone who bailed in the middle of the hill, and then having one of his sled passengers smack into him while going over one of those dang moguls. He was left gasping for breath when he reached the bottom...so yeah, maybe sending the girls down again was not such a good idea....
And then Paige bounced out of the sled AGAIN. Yep. We were done with this hill. Again, she was COMPLETELY FINE.
So them we tried some of the little hills by the parking lot....a little too close to the cars for my liking.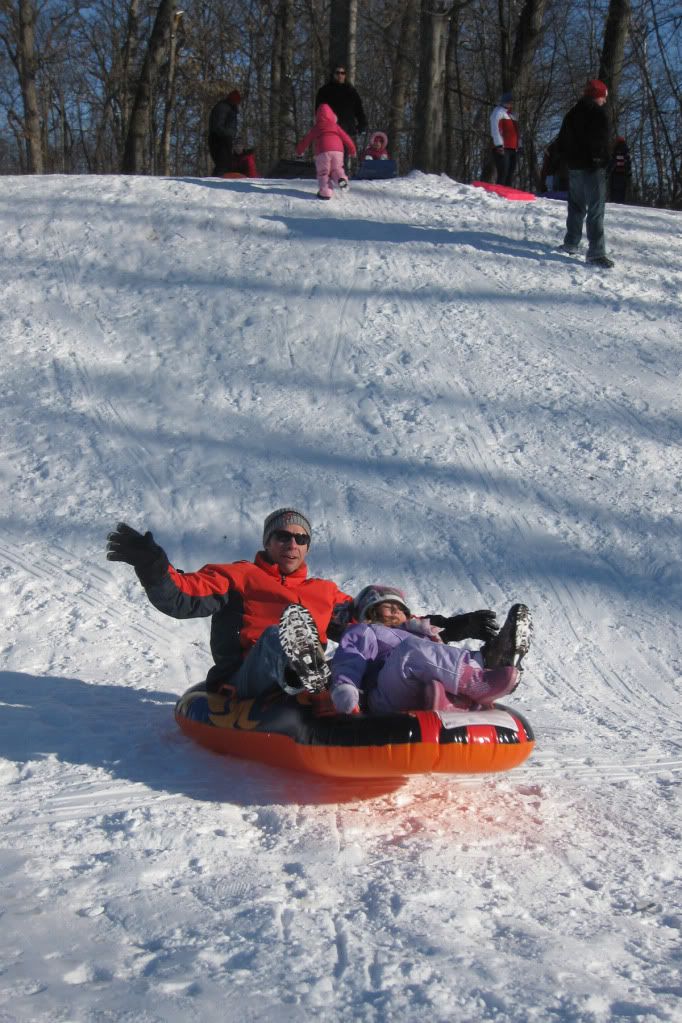 After Emily did her run, we got back in the car and went to the west side of the park to check out those sledding hills.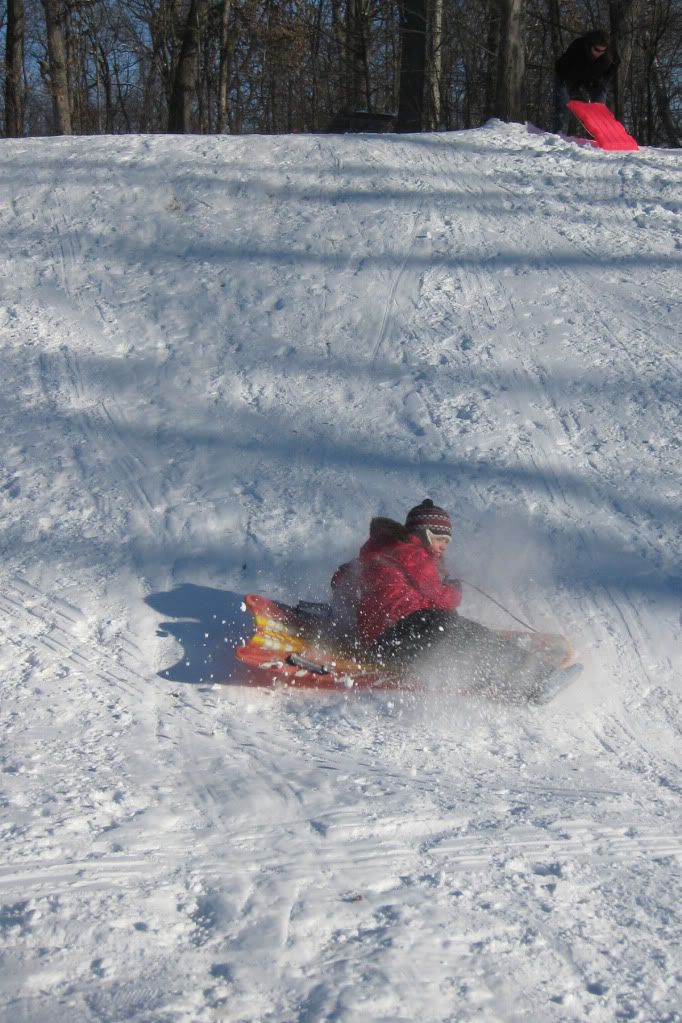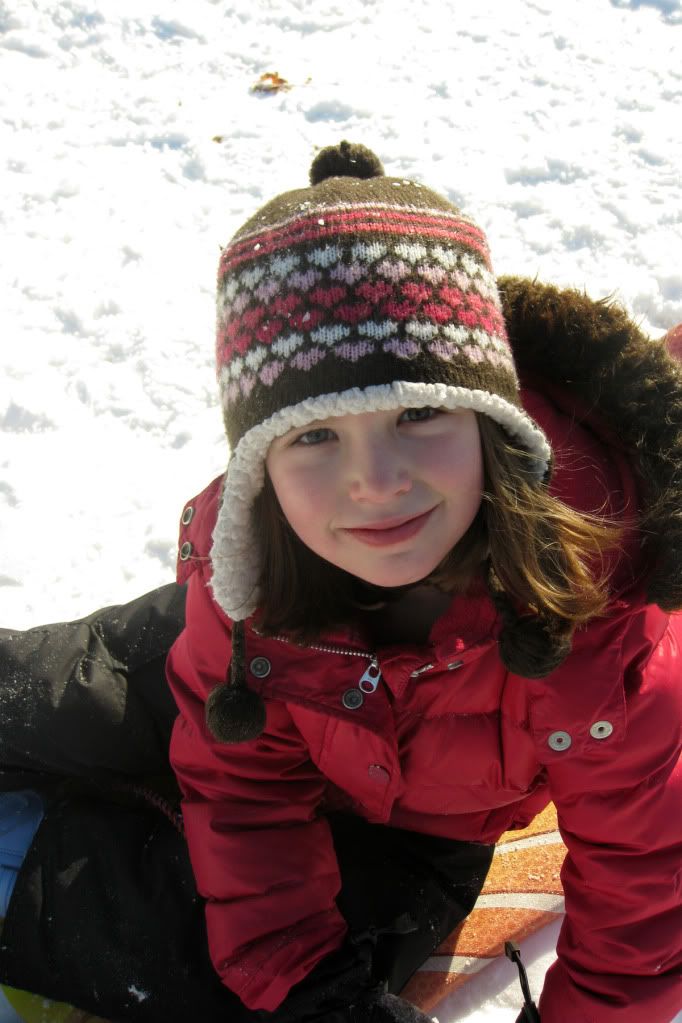 Trying to get a picture of these too while Eric is getting the sleds out of the car...impossible. But it makes me laugh.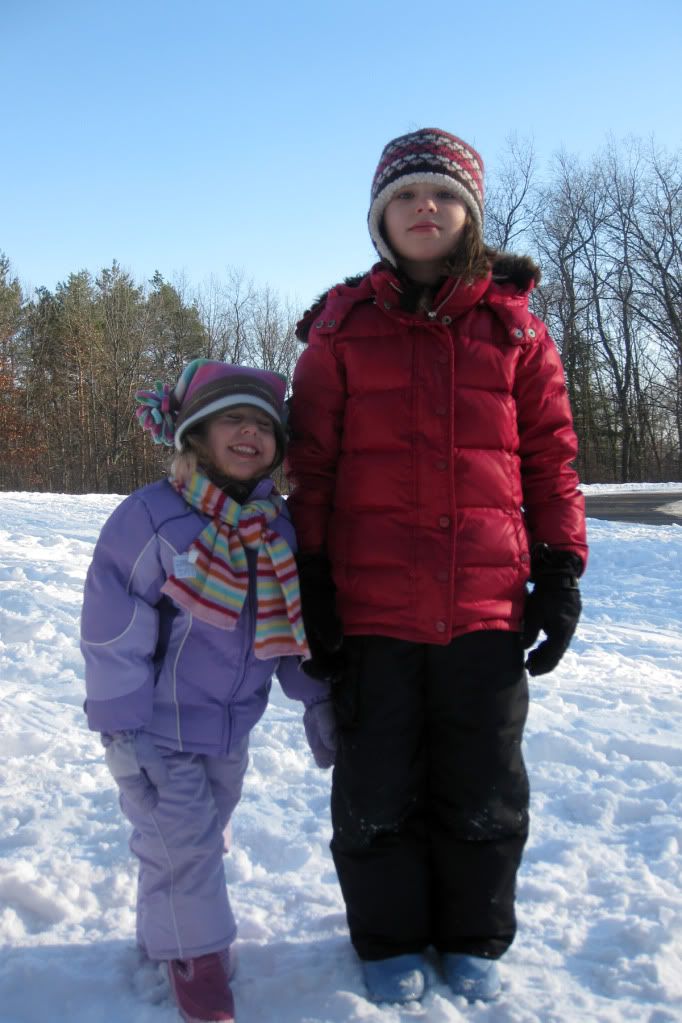 Paige kept trying to get all the things that were sticking out of the snow as we walked anywhere. Yeah, that's not annoying at all.....and definitely not SLOW.
This hill was our favorite. Long, not too steep. But after you get all the way down, it's quite the trek to get back up. But we did it, about four times. We talked Paige into riding on the sled to go back up - much faster. Emily was not a fan of all the walking. And she really wasn't a fan of the snow spray from me trying to not crash into a tree. I thought she was ready to go home...but then we found another hill.
At this point, my jean covered legs were very wet and cold (note to self: buy snow pants next winter). So, I just took pictures.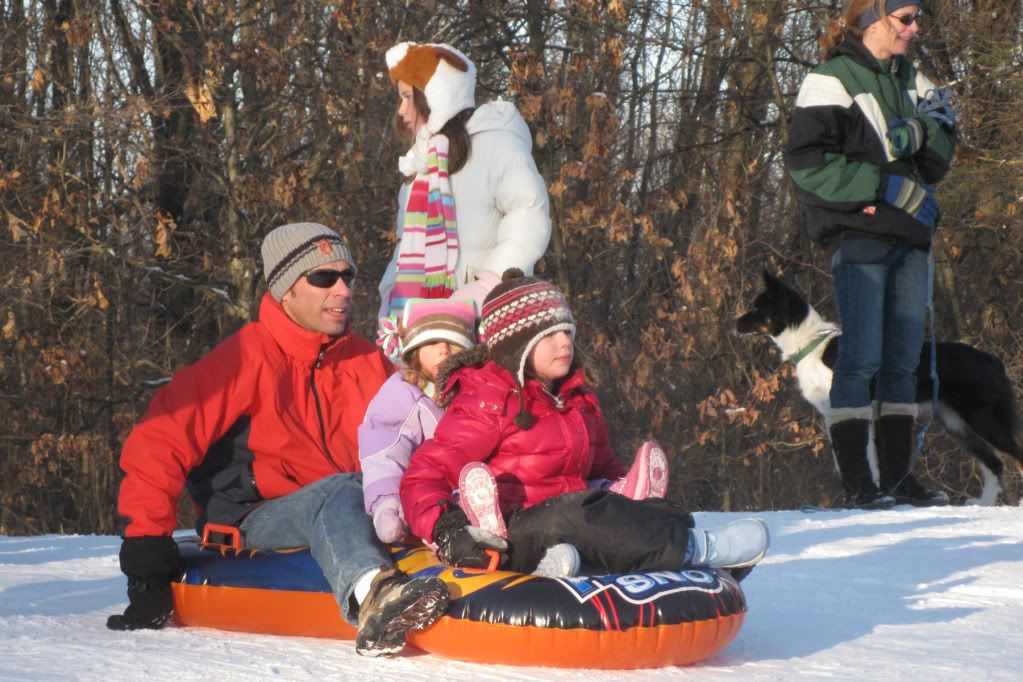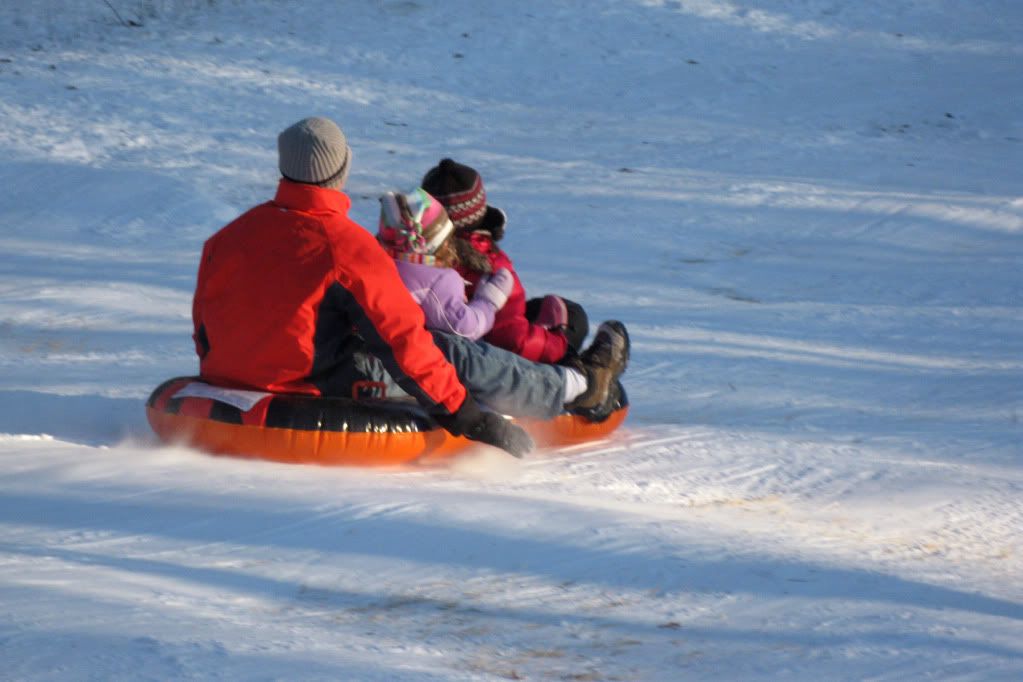 After about three, "Just one more time"'s, we left for home.
Did you hear that we are supposed to get around 15 inches of snow on Wednesday? We haven't had that much now here, in a single storm, since I was one. CRAZY.
Stay tuned. We already have plans to go back to Stony ASAP!