Eric had a very lovely fortieth birthday. He did have to work, but his food and present needs were taken care of for the day.
Presents from the girls - i took the pictures, but they each colored their own background. They are already hung up in the office.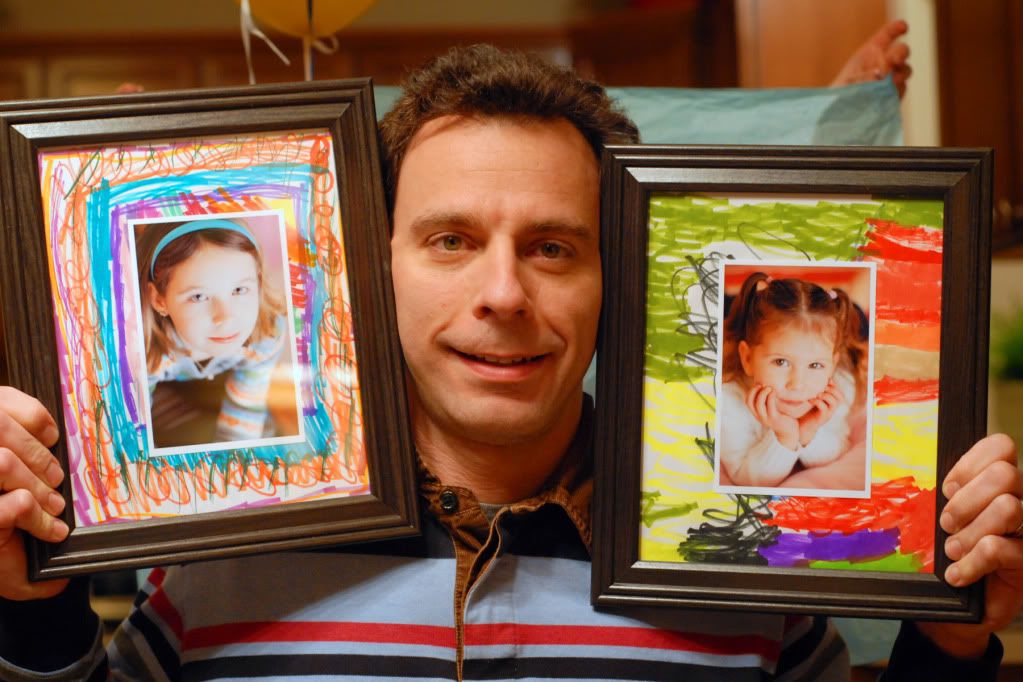 Gifts from my Mom.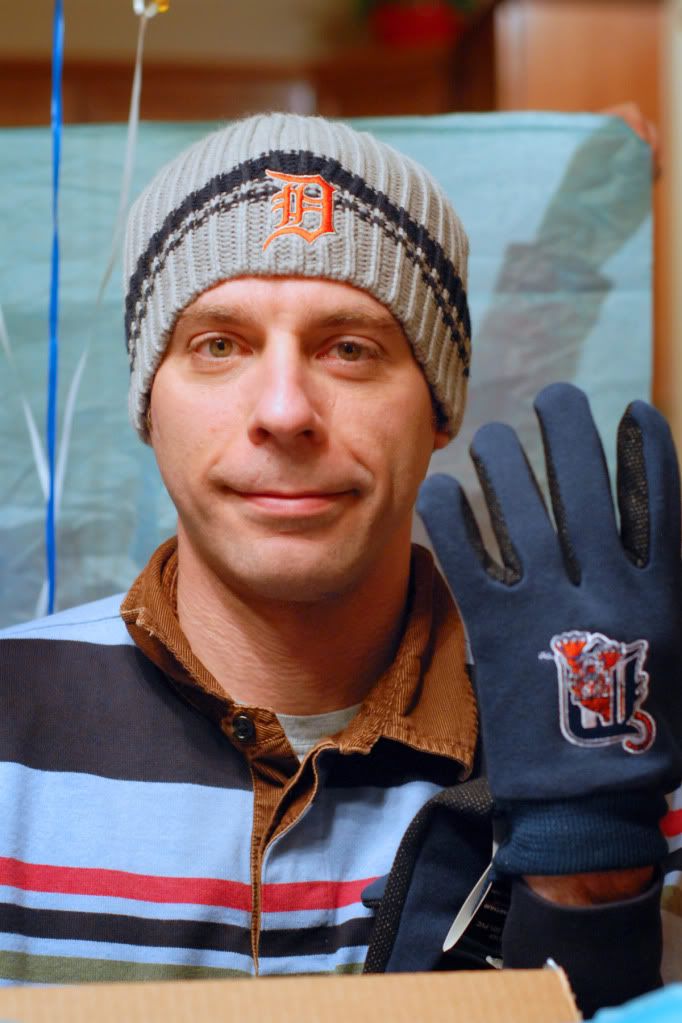 He got lots of other stuff - science experiments, clothes, dart refills for the Nerf guns, beef jerkey and a trivia book about Detroit....Lord HELP me.
And then there was cake....yellow with chocolate frosting. His request.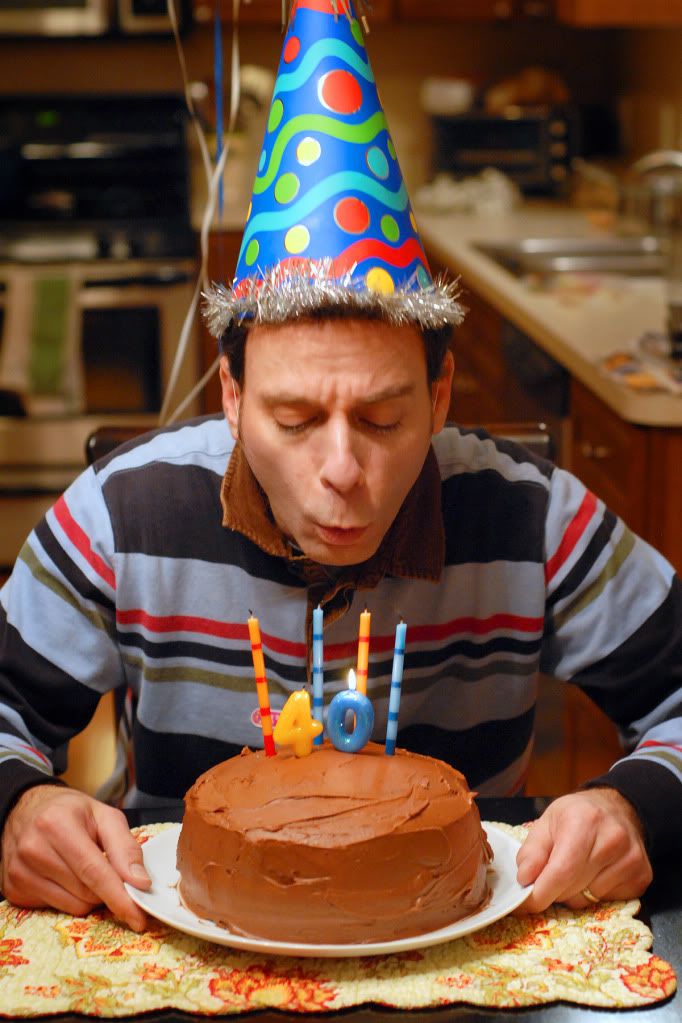 Happy Birthday to the best 40 year old I know.