I should be so grateful - the girls woke us up at 8:19. Going to bed late does help a little bit....
They ripped thru their stocking in about three seconds.
Emily was SO EXCITED about her pink guitar.
Paige was excited about her Ice Breakers mints. really. she saw Emily open her from her stocking, so she quickly went thru her stocking to find hers. luckily for her, Santa KNEW she really wanted them.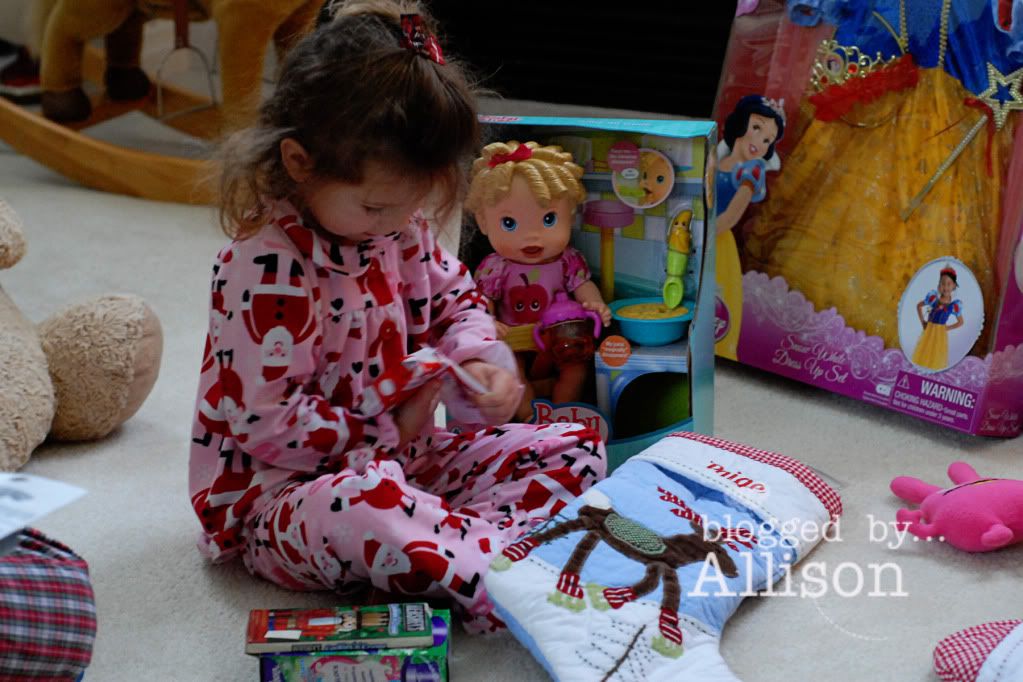 She liked her Baby Alive as well.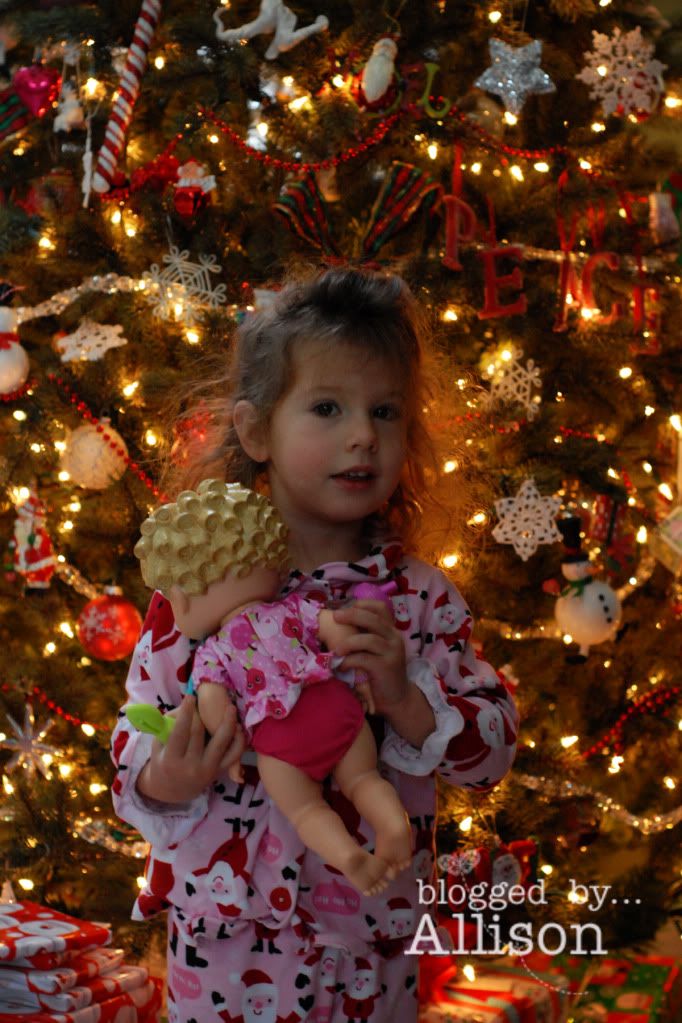 we always have time for a little silliness.
Paige was a little bit behind Emily on opening her gifts. she was too busy being excited about her ice breakers. Emily at this point was all done, and Paige had most of her packages to go. she was pretty pumped about her Lalaloopsy doll.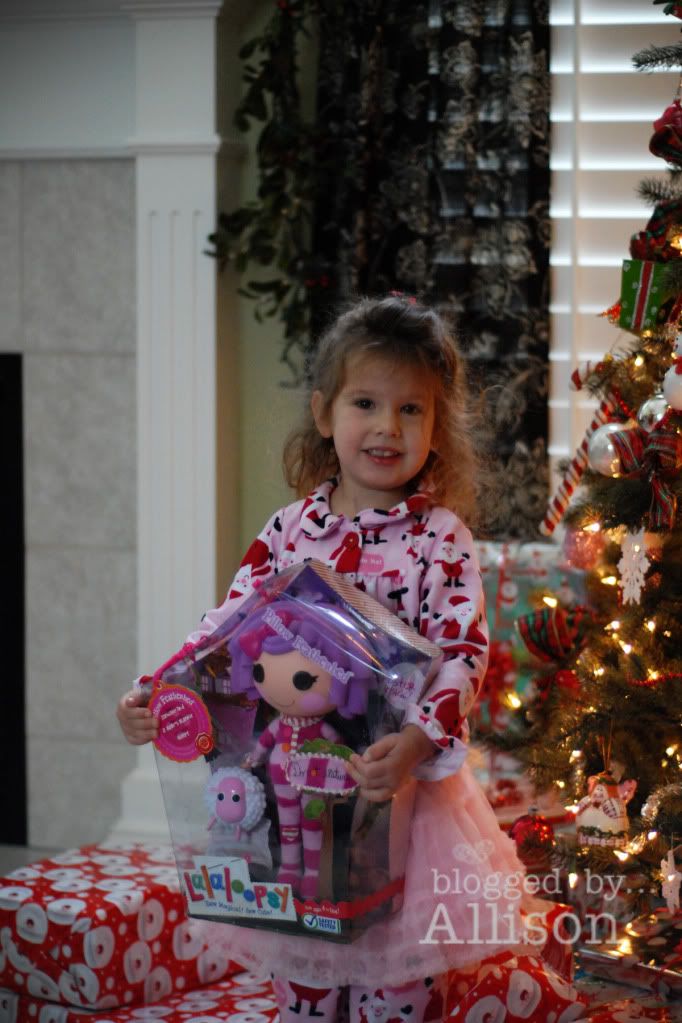 After gifts there was a big breakfast - eggs, bacon and sausage, potatoes, fruit salad and of course, cranberry Christmas Tree muffins. Followed by, a few hours later, a big dinner at my Mom's house.
And just like that, Christmas was over.