We had a little catch session in the backyard - which has been happening more often. These pictures are from a couple of weeks ago. Emily and Eric wanted to practice for the game the following day - and unfortunately, that game was rained out. But it was still good to practice.
I LOVE her face in this one. There's a little bit of fear mixed with really wanting to catch the ball.
Happiness after actually catching the ball.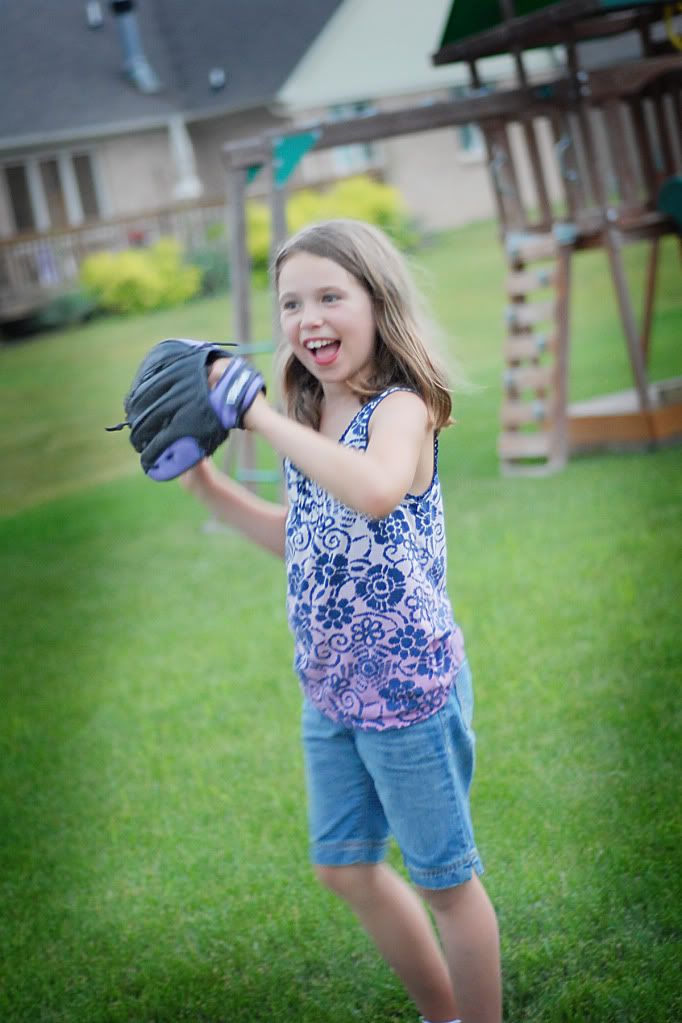 This one CRACKS me up! I think she must have been ready to move on to batting practice - which I don't have pictures of because I was too busy helping her out with her batting stance. It's a lot to remember for her.
And this one was just being goofy and cute while her big sister was practicing.