We finally got the pool up - actually, we got a new pool since we could not determine if our old pool had a leak. Filling it up and then finding out quickly didn't sound so great when the new ones went on clearance at Toys R Us. A 20% off coupon was also a deciding factor as well - YEA for a bargain!!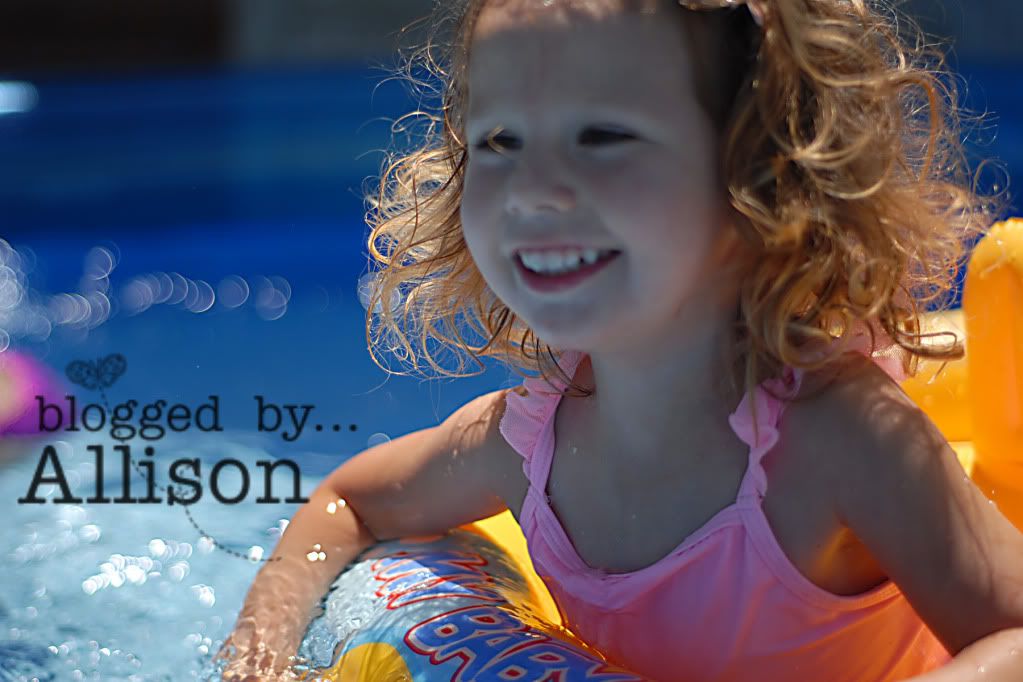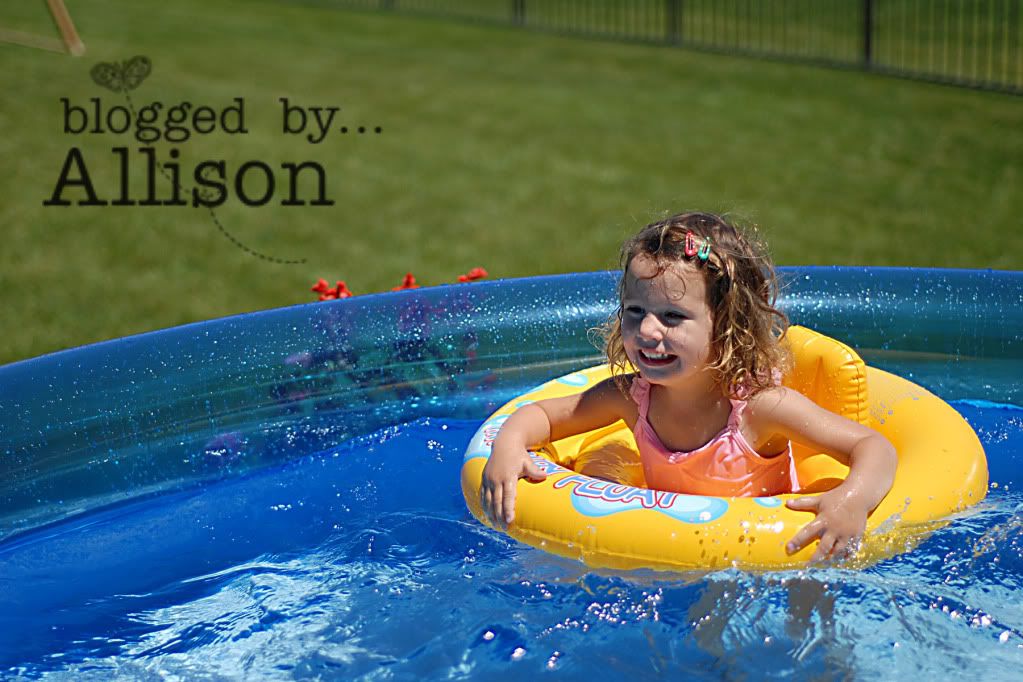 These girls spent about 5 hours in the pool on Saturday. We had to drag them out. It was the coolest thing just watching them play together - major sister bonding.
They splashed, made waves, made a whirlpool, dove for torpedoes, chased each other....they had a great time. I don't think I had to break up one fight. Just add water right?
Emily even sprung for ice cream from the ice cream truck. SpongeBob for Emily, and Dora for Paige. Now that's a nice big sister!
And, there were also a LOT of costume changes....holy laundry!!! Every time they had to go in and go to the bathroom they changed their suit. I had to stop them when they went for their third suit!
It's supposed to be HOT all week, so I suspect there will be lots more pool time!