My sister, Amanda, blew into town this weekend. We did have some plans to go up north on Saturday, but they got canceled and we were left with nothing to do on a Saturday night. So what does one do in the fine city of Detroit on a Saturday night? Uh, DUH! You go to a BASEBALL GAME!!
I think we got the last five tickets.
And, yes, we took Paige.
I get a lump in my throat whenever I see this view from Comerica Park. I love Michigan, I love Detroit and I truly believe that those of us who feel that way will live to see it be all beautiful once again.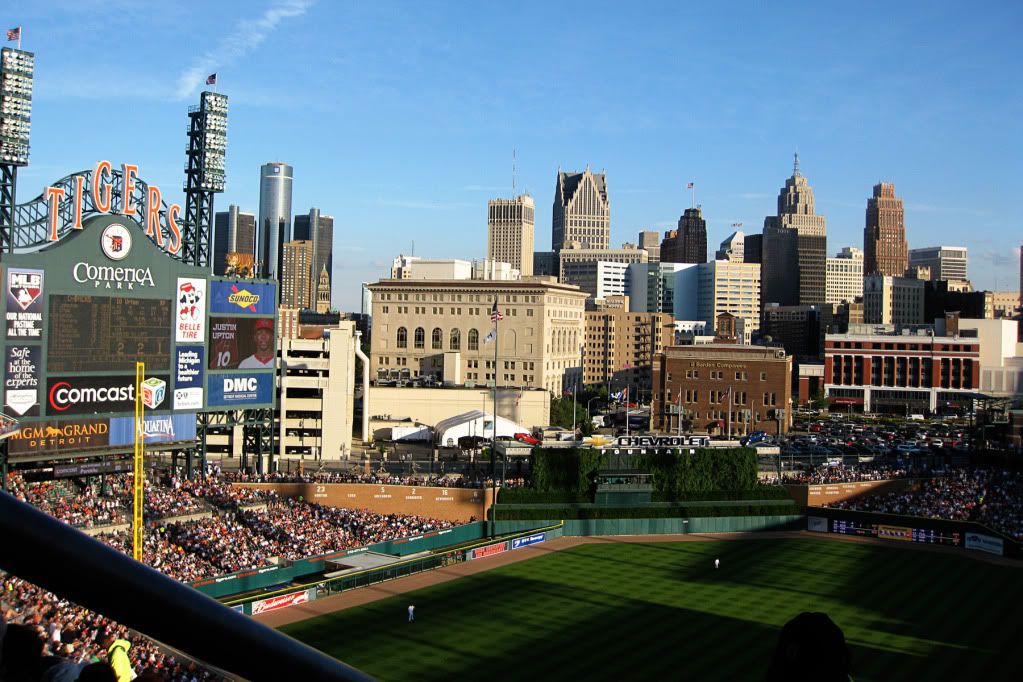 Anyway - there was ice cream. In a Tigers helmet. And all over Emily. Of course.
Paige did really well for her very first baseball game. I am not going to lie, she did get a little squirmy, but we kept her busy with clapping, cheering and kicking the mean lady who was sitting in front of Amanda. She would have sat with Amanda the whole time, but I think my sister was tired of all the dirty looks she was getting, so Paige sat with me.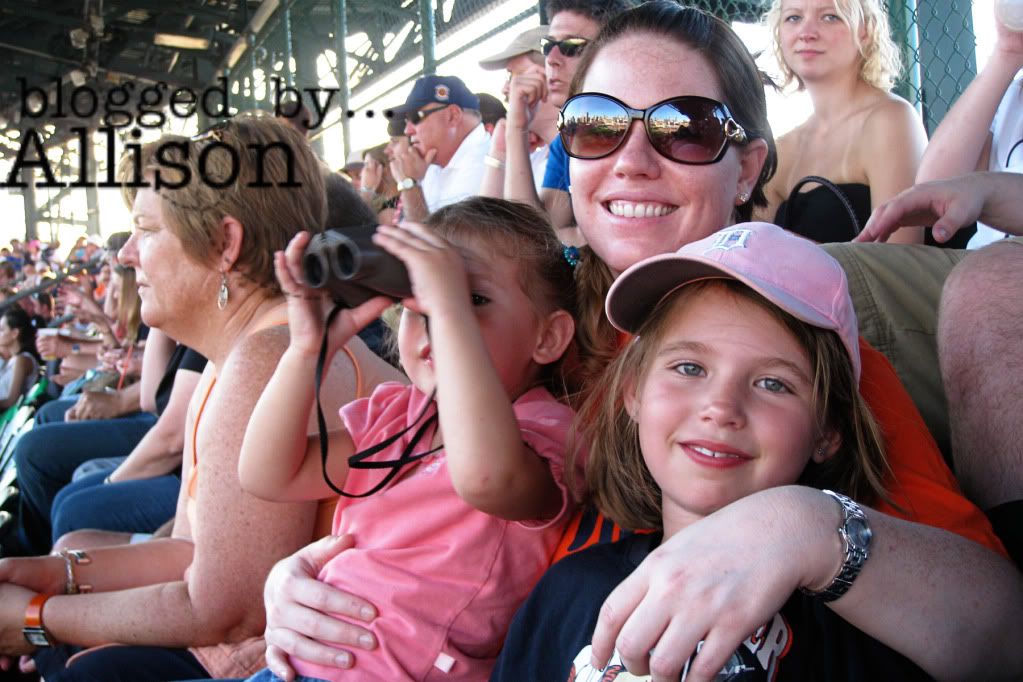 Then the sun went down, we lost the game - BY ONE RUN - and we watched a wedding on home plate.
Then we saw the coolest fireworks. Paige giggled the WHOLE TIME. It was the cutest thing.
We arrived home at 12am, with two WIDE AWAKE kids. They were sleeping at 12:05am.