I am going to admit something to you all right now...I cannot take credit for all the pictures contained in this post. This first one - my most favorite of the day - is mine. Also, the second picture - Emily holding Grant - is mine as well. But all but the last two were taken by Adam - the person below holding Grant in the Heisman pose. Oh, and the Great-Grandchildren shot was taken by my husband.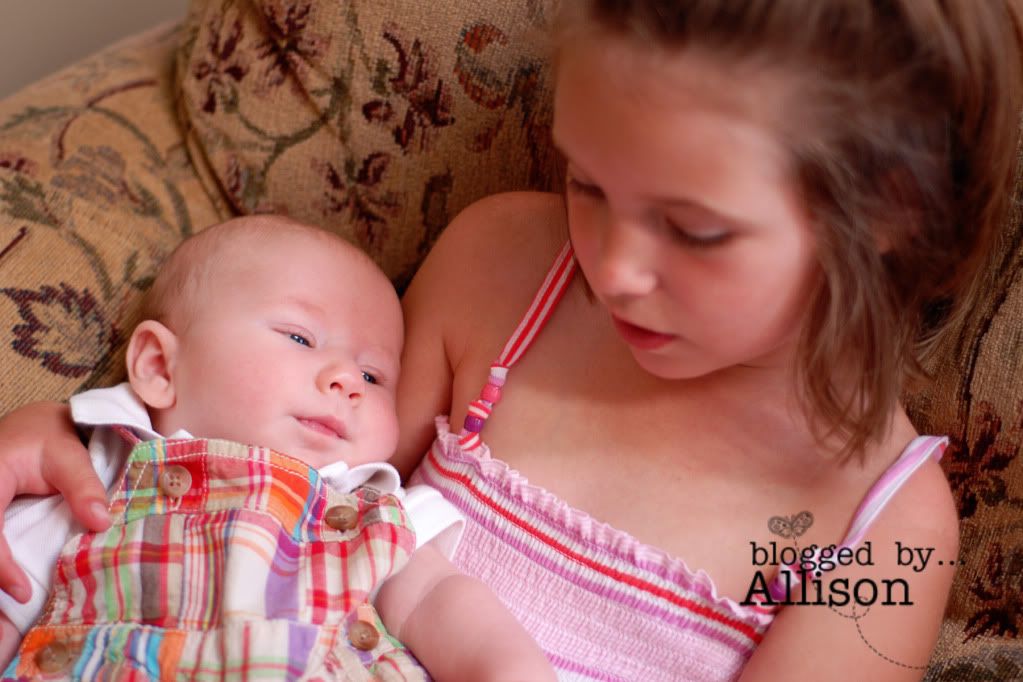 It is much fun handing over the camera to someone else for a change. Especially someone who had as much fun with it as Adam did. Looking over the photos that he took...it's like getting a present at the end of the day. Thank you so much Adam. You can take over my camera anytime!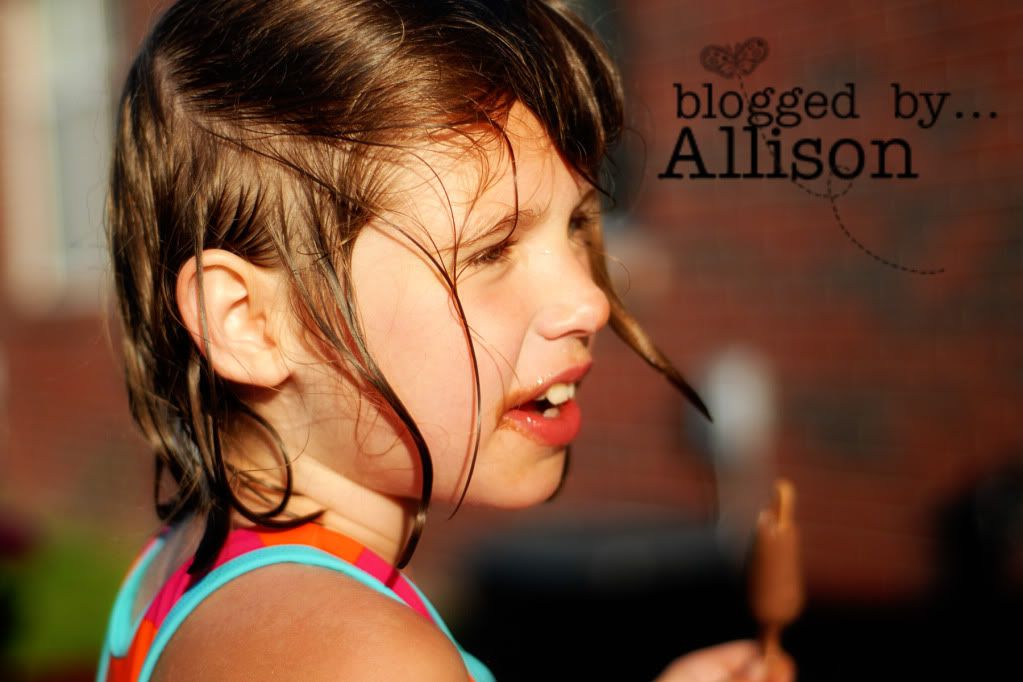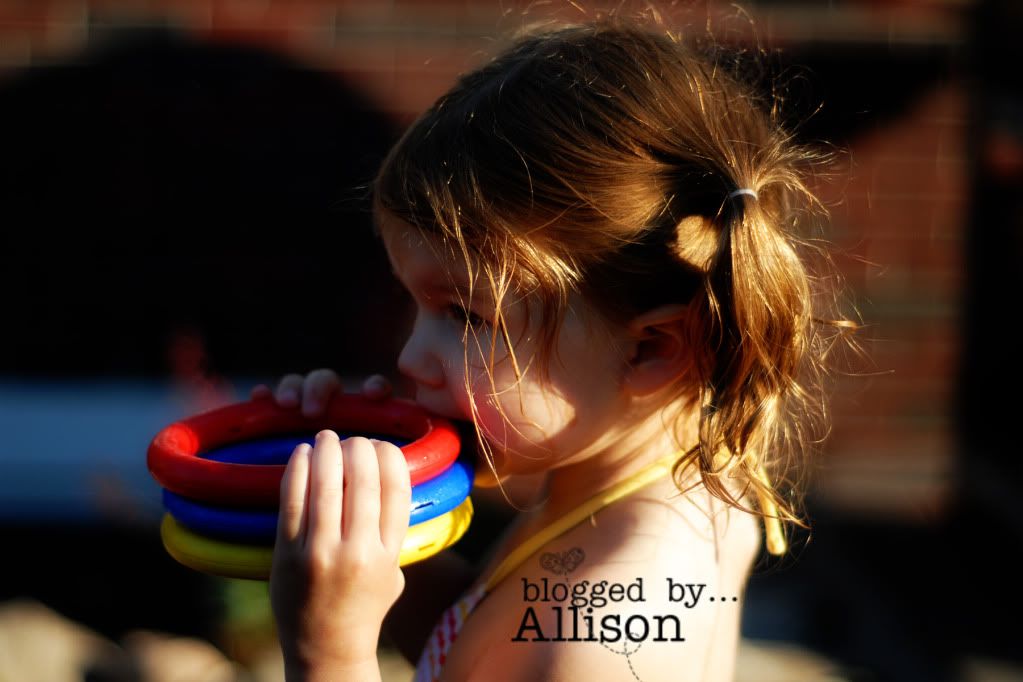 Emily, Paige and Emerson got on their suits after dinner and played with the buckets of water. Shortly after they started, my Aunt and Uncle's next door neighbor came out with her grand daughters and joined in the fun.
Grant enjoyed all the people watching before the bugs showed up.
I tried to get Ryan all tired out before our Corn Hole game by making him spin both girls around...didn't work. The boys still won.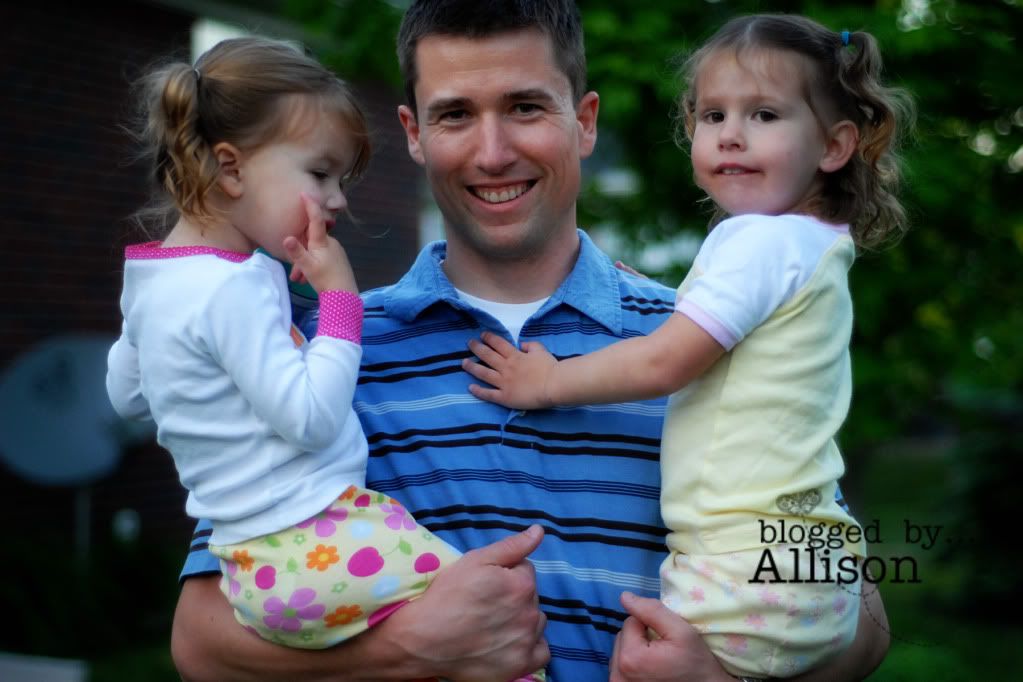 It was a great day - all except for the horrible stomach pains I had for about an hour - but let's not talk about that.......