Eric and I took the girls to the Tiger game on Tuesday. Emily has been bugging us for the past month or so to go back to another Tiger game. I thought she was really into baseball, or Comerica Park....turns out she's just into baseball park food. Not that there's anything wrong with that.
We got to the park right when it opened - 5:30 - so that we could have lots of time to walk around the park, ride the Ferris wheel, catch some batting practice and eat some of that infamous ballpark fare.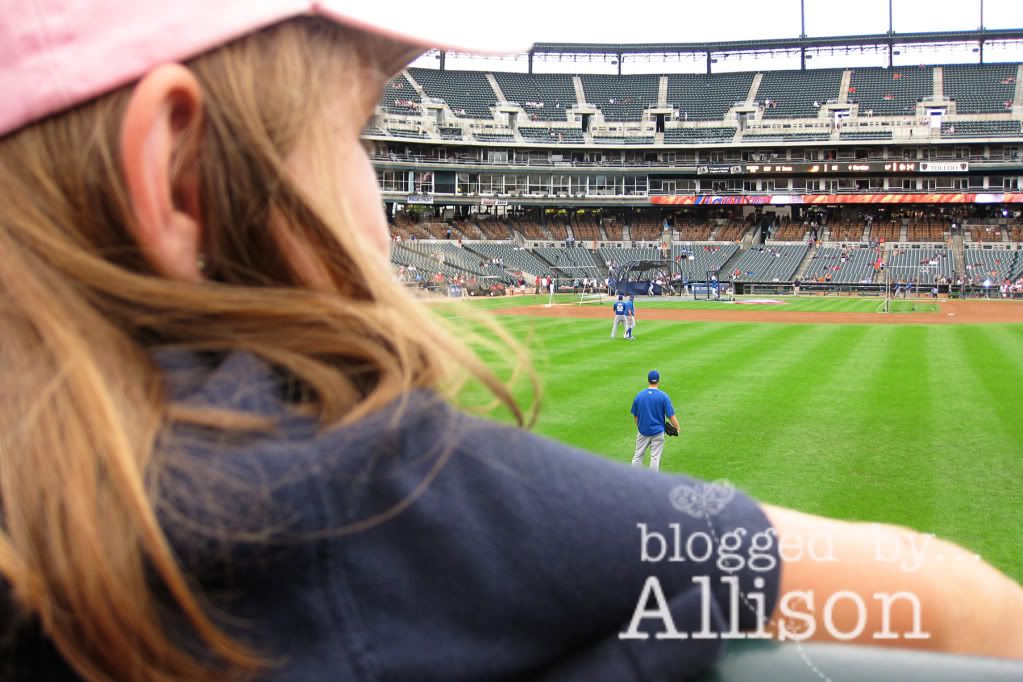 We ate our dinner in the Brushyard Grill courtyard. It's where they film the Tiger's pre-game show - here's John Keating looking over his notes before he goes on air. If you looked WAY in the back during his broadcast, you could see us eating dinner.
Emily made her own sign to hold up during the game - and there was one homerun hit by a Tiger - Ryan Rayburn.Of course, he surely has Emily to thank for that, don't you think?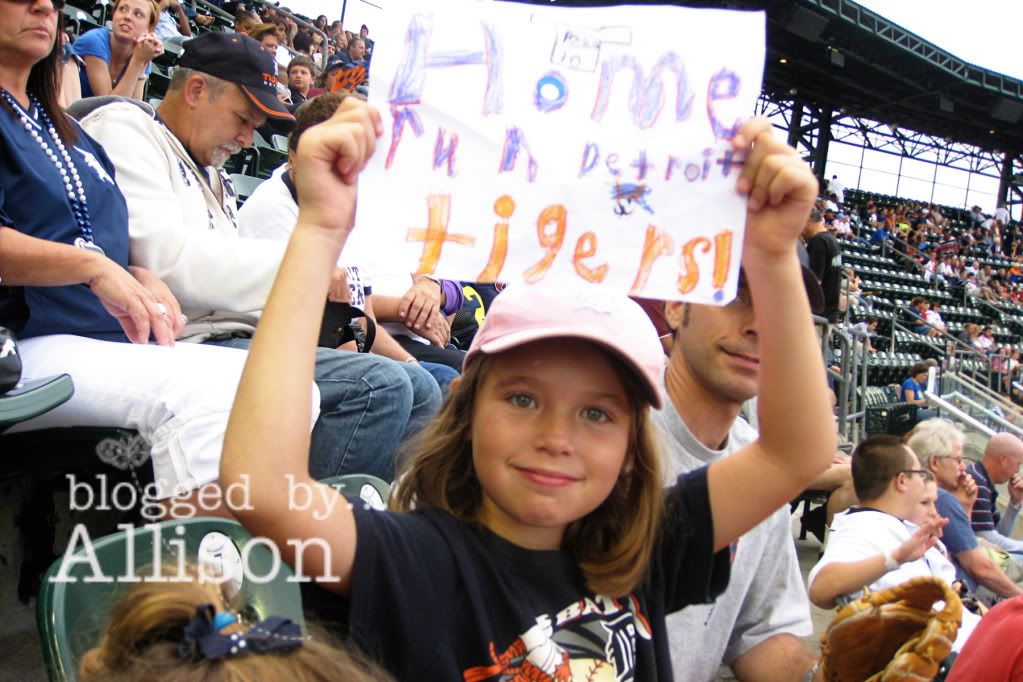 Paige didn't want to be left out of the whole sign thing, so she held up her kid's meal prize - a scene that she decorated with baseball themed stickers. Of course, she's holding up the wrong side....but at least she's got the spirit, right?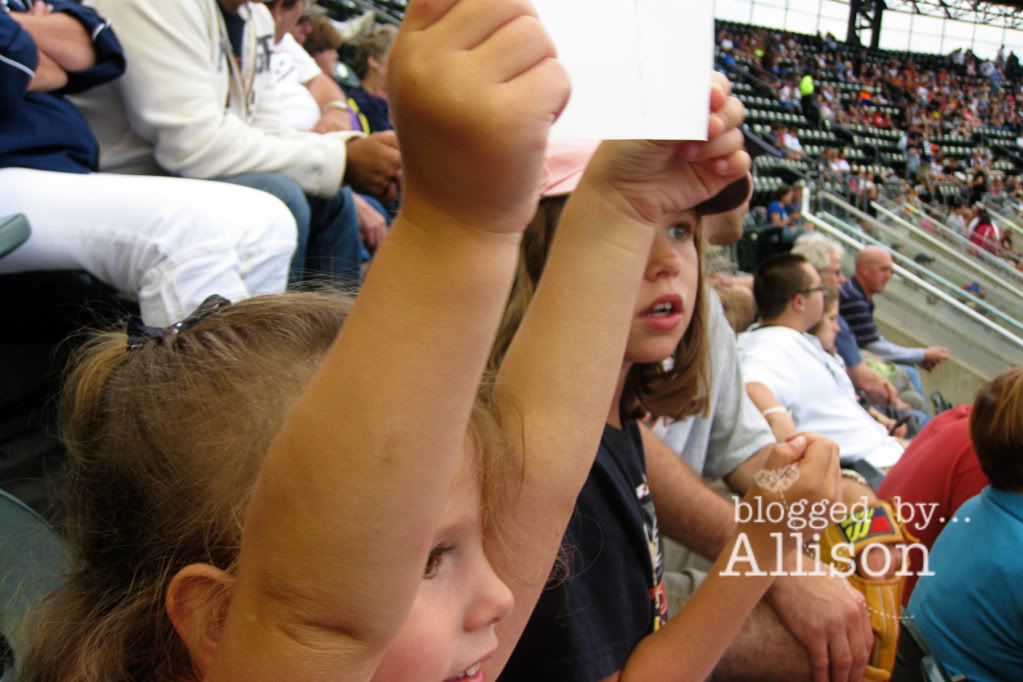 We tried to get Paige a Tigers shirt or hat, but apparently toddler sizes are not something that sports clothing manufacturers make. So, when I went for a snack run, I stopped at the upper level store and I bought them both a TY Tiger. Paige named hers Maya, and Emily named hers Detroit Paws.
We all had a terrific time. Paige even ended up with her own seat even though we didn't get her a ticket, so that was cool. Oh, and the Tigers WON! 9-1.
I just get such a kick out of the fact that my kids can sit pretty well behaved through nine innings of baseball. They probably only spend about 20 percent of that time actually watching the game, but I am good with that for right now. Mini Fans.