I was in Emily's room the other night, putting her to bed, when I noticed the obscene about of times her name appears in her room.
It appears on her wall - she has had those letters since she was a baby.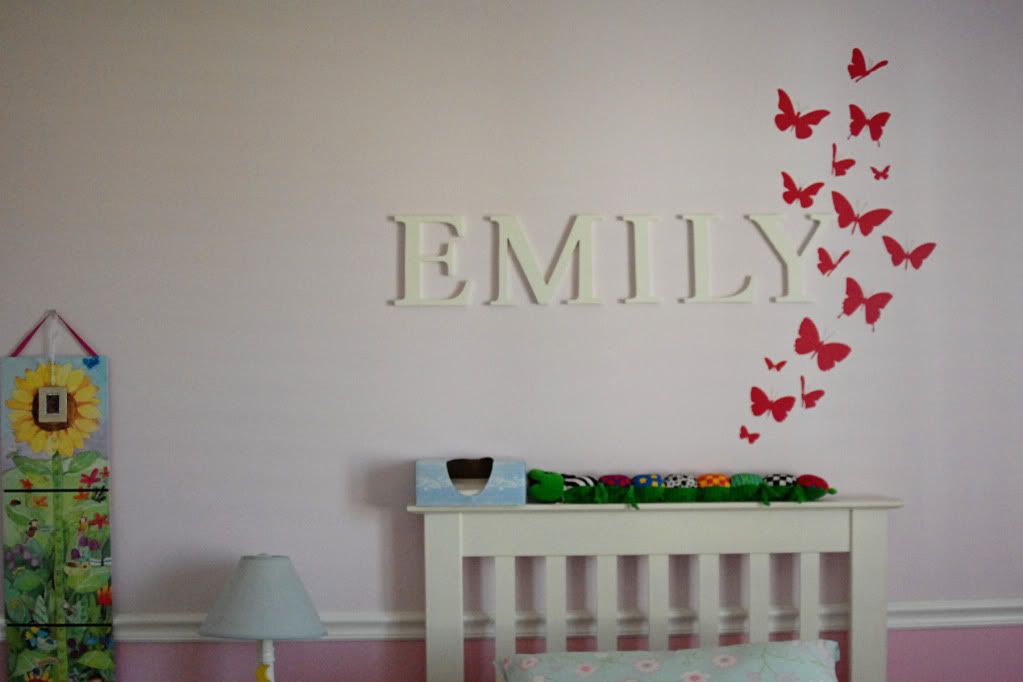 On a piggy bank -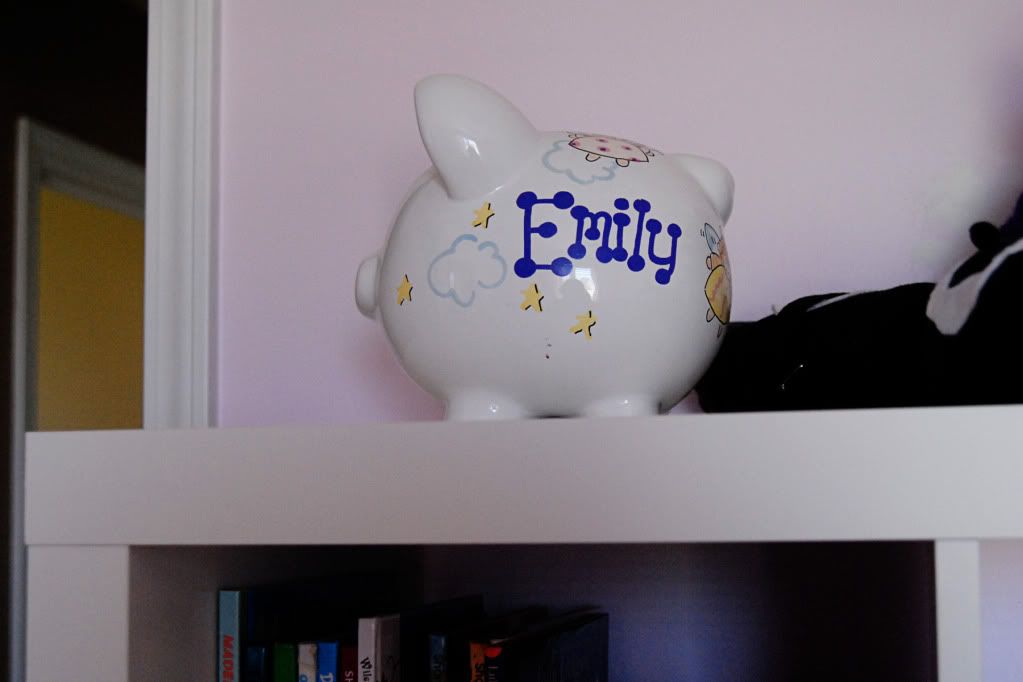 Her name spelled out with Mary Engelbright letters -
On her door. (incidentally - she made that butterfly when she was in 3 year old preschool. It has been on her door ever since she brought it home.)
Spelled out with Bendaroos on her dresser. I forgot to take a picture of it, but her name is also on that white jewelry box on her dresser.
Even a little sign on her bulletin board.
Oh, and let's not forget her chair.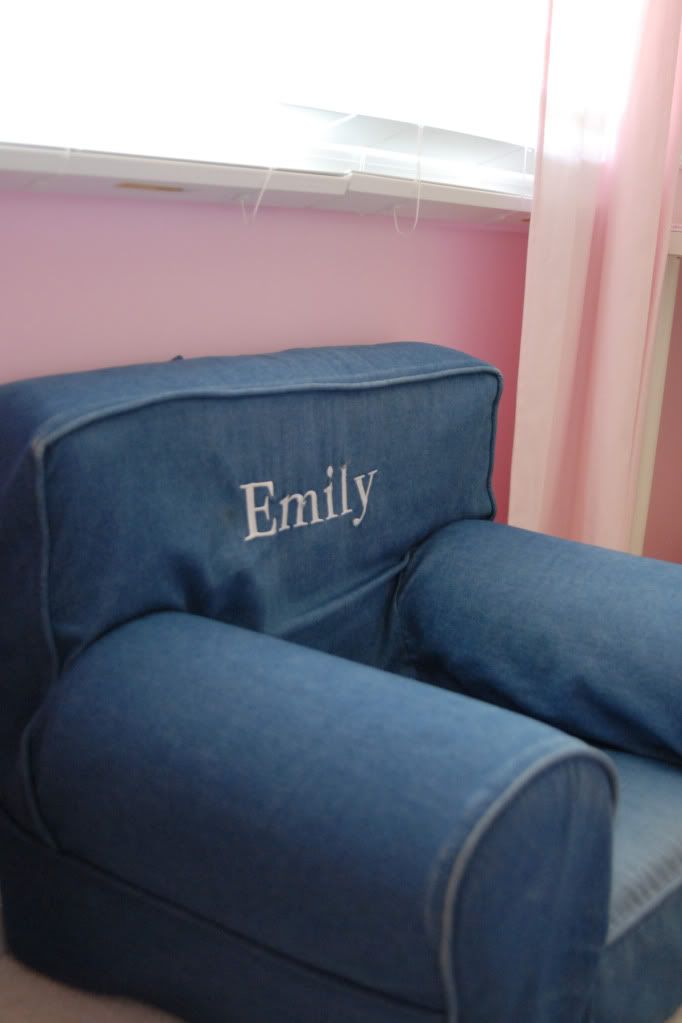 Even Paige has gotten in the game...although, she only has four things...let's give her time.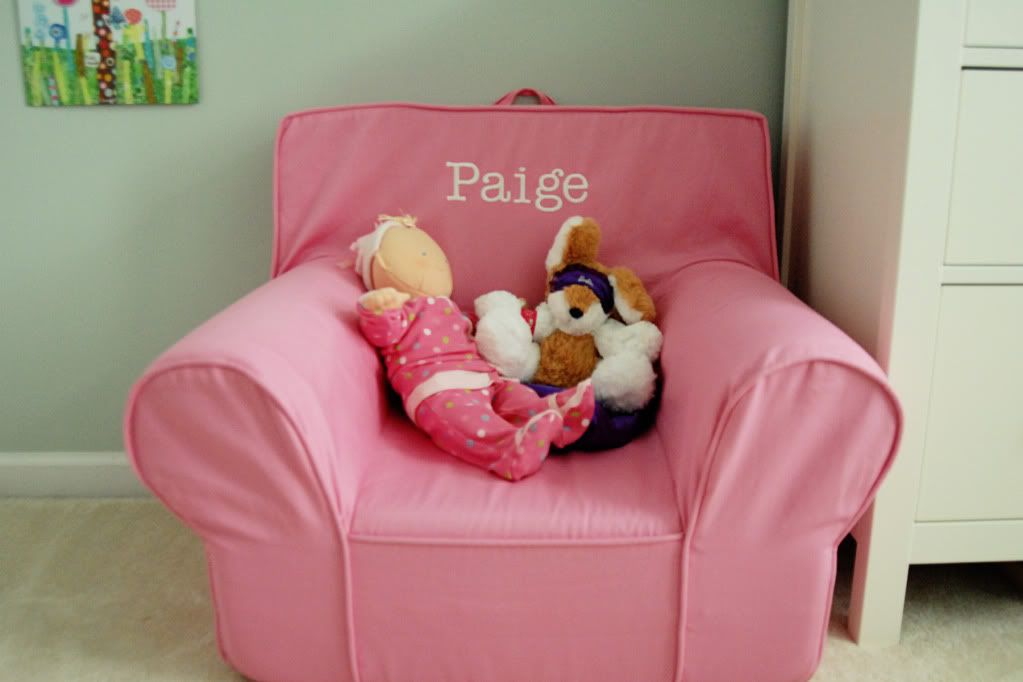 Well, if nothing else, at least if they ever wake up and forget who they are, it won't take much to try and remember.....
Also, this weekend, I made them each their own pendant banners to hang over their windows, and can you guess what I put on them? Pictures of those later.....