This past week my girls were invited to a pop stars birthday party. I took a couple pictures of them before we left. Paige and I fought over what she was going to wear. It is at this time that I would like to remind you that she is THREE. Just three. And we have been fighting about her wardrobe for at least a year. Two years ago she didn't even know what color she was wearing. Do you think I am in trouble? And, BTW, you CAN ANSWER THAT QUESTION IN THE COMMENTS SECTION. REALLY. It doesn't cost ANYTHING. It's FREE.
Isn't my Emily so pretty? Ohh, another question you can answer in the COMMENTS SECTION.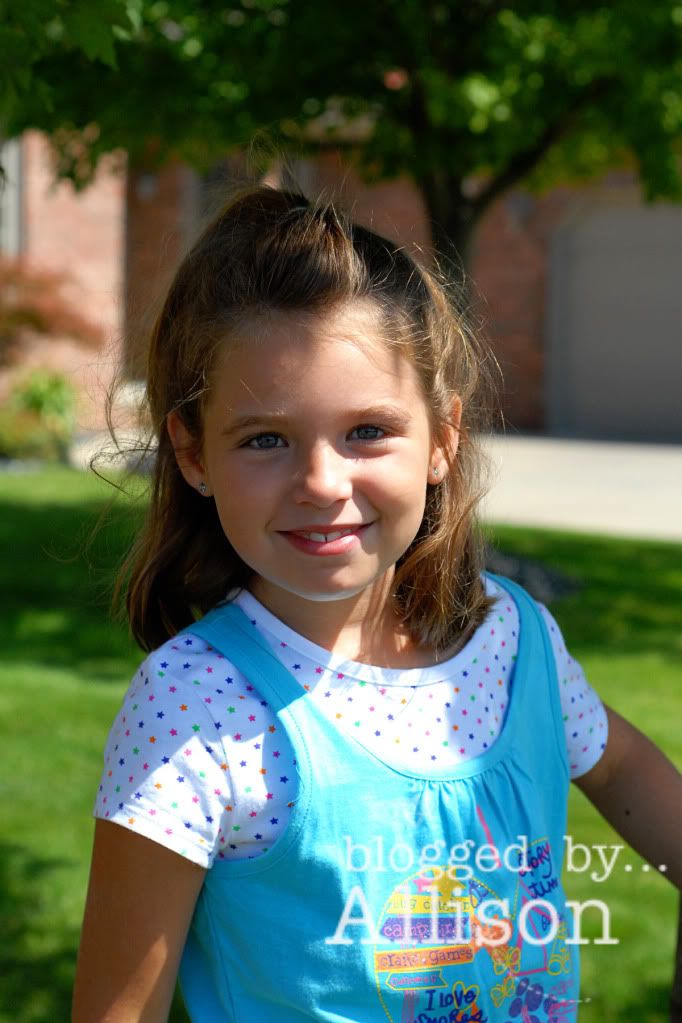 Why, oh why can I not get one decent picture of both of them? If you know the answer, please write it in the COMMENTS SECTION.
I know you all think I am crazy, but seriously, I am getting a little lonely around here in the blogosphere. It's like you bringing out your photo album, showing, what you think, are some pretty awesome pictures. Telling, what you think, are some pretty funny and cute stories. And what you get are crickets. Nothingness. Silence. You would start to get discouraged. Wouldn't you? Maybe my pictures suck. Maybe my stories are boring. Maybe I should put away the photo albums and not tell any more stories.....Just something to think about.