Emily attended a shaving cream party at a friends house last week.
It all starts with just a little bit...
and then a little bit more...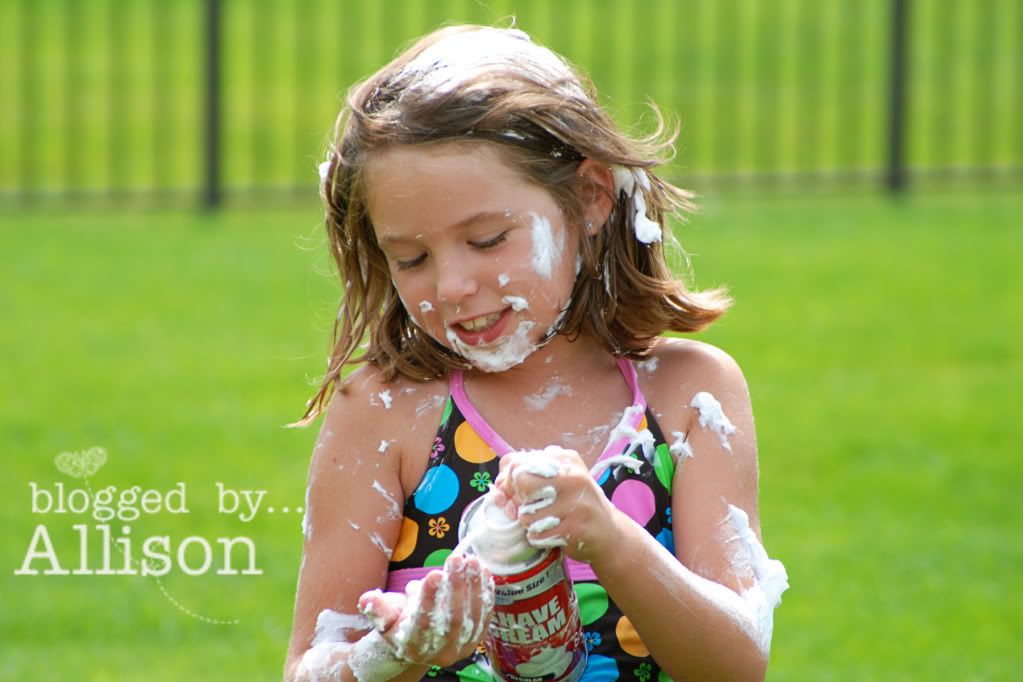 and then a whole lot more!
Maybe even a mohawk...
I guess you can never have enough...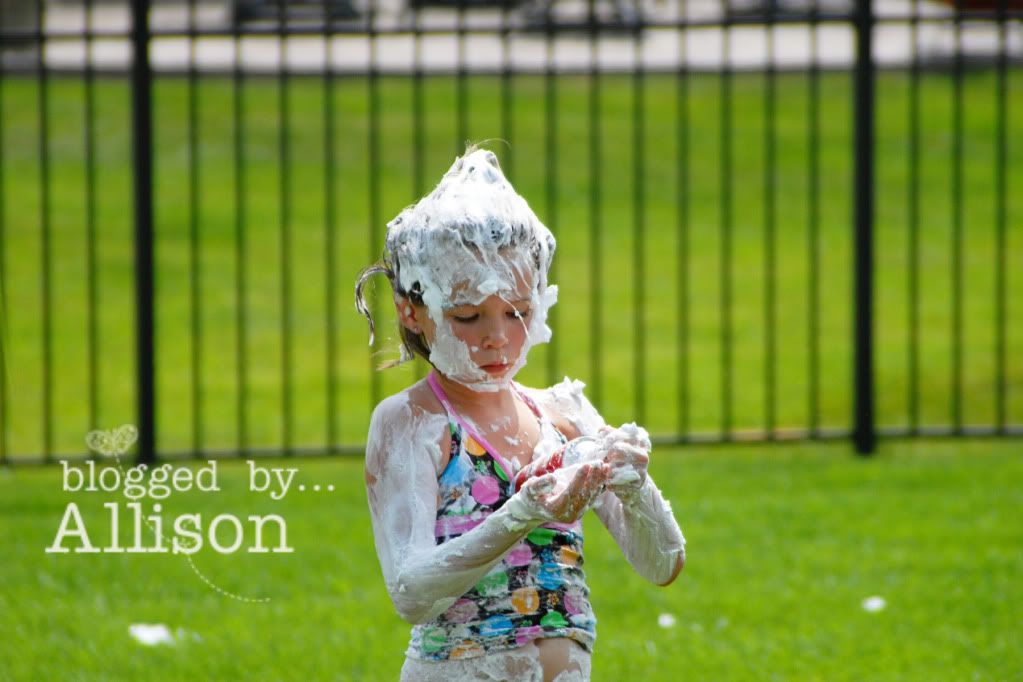 It's not over until you have a quick rinse in the slip and slide.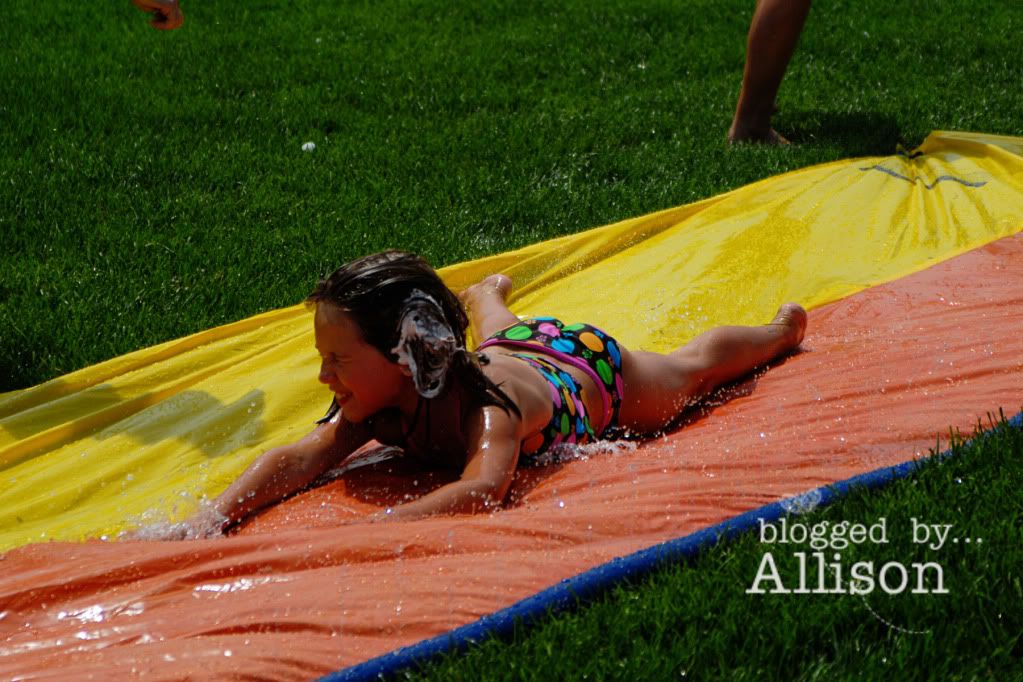 (we did wash out her hair with shampoo right after it all - last year we just rinsed it out with water, and her hair had the consistency of hay for about a week)