So yesterday morning we woke up to almost no snow. All the snow from the previous weeks had just about melted - thank you so very much almost sixty degree temperatures - to reveal green grass, roads, and some long lost piles of doggy poopy. The last one is not such a fun thing to look at...but I digress.
And this morning we woke up to this: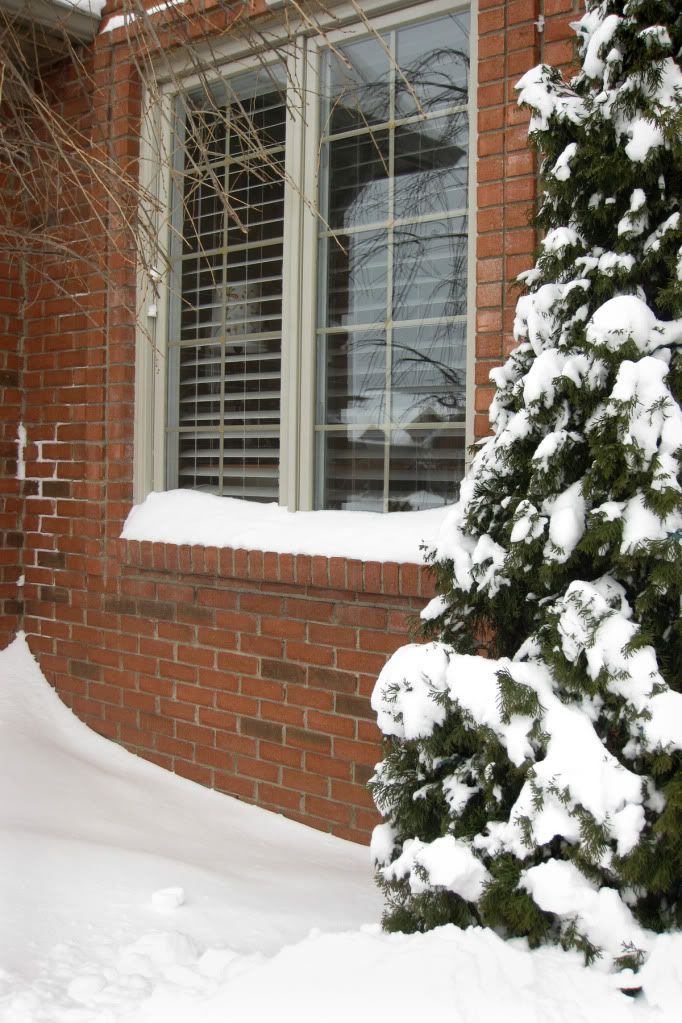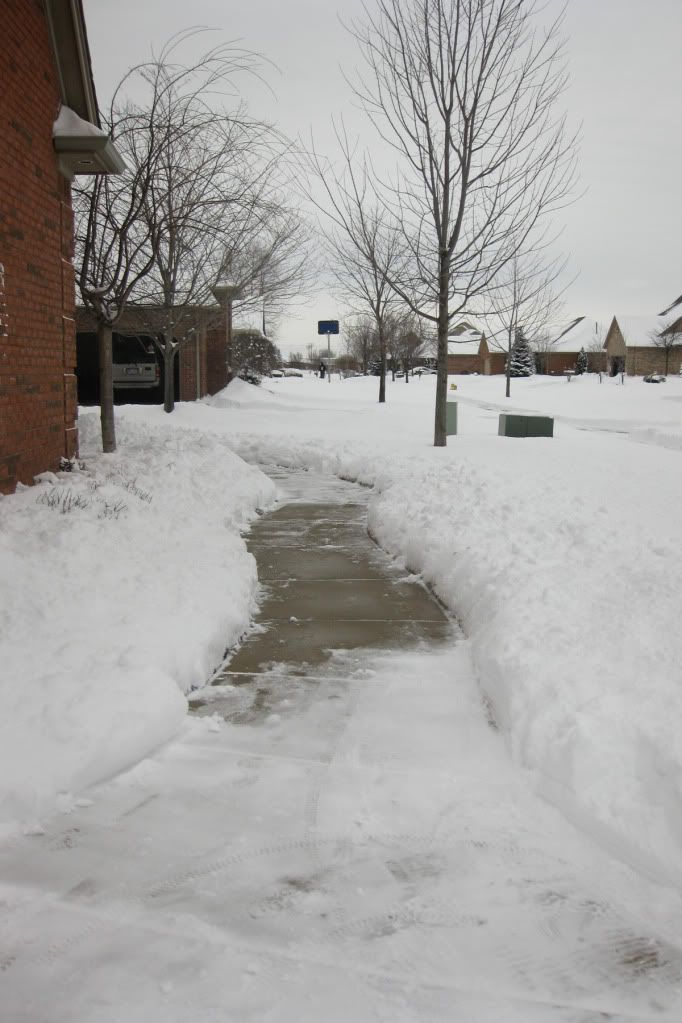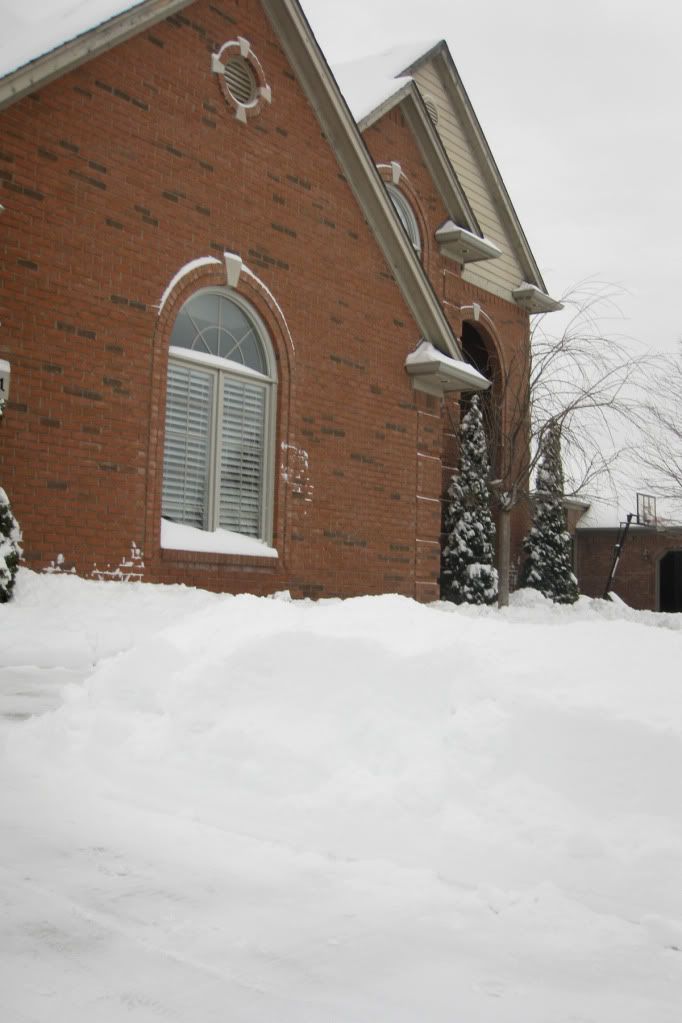 It's not like we went to bed last night with green grass. It had snowed quite a bit before bedtime ever rolled around. And we know this because we were out driving in it. WHY, you ask? Because we are CRAZY and ADVENTUROUS. And, a little bit stupid. We went to Detroit to see Elmo and then had dinner with my Dad and his wife, Natalie, in Farmington. Honestly, the roads were not the biggest issue. Although, seriously, they were BAD. Our biggest issue was the windshield. The wipers kept freezing over. So much that they were completely ineffective. Eric had about a three inch square on the windshield that he could see through. Yeah, that's safe. So we cranked up the windshield defrost, to the point that the car was uncomfortably hot, and crossed our fingers that we would get home safely. We did...DUH!
Total snow accumulations as of this morning - about 10-12 inches.
I am thinking that green grass will not be in my future anytime soon.
Oh and do I need to remind you that our snow thrower is broken.......and the part to fix it is on back-order......thank goodness for neighbors that have let us borrow theirs!