So, I know this looks like a lot of snow, but really, I don't even think it's half a foot. Blizzard. I think not.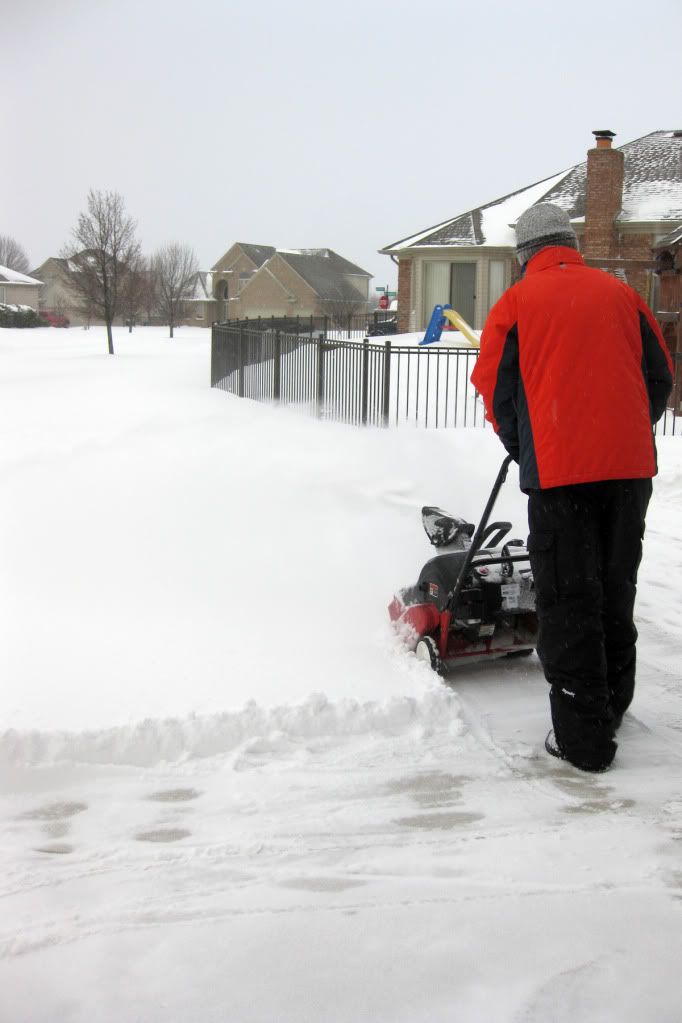 Since there's no school, I didn't even think it was worth clearing early this morning, but my little snow nerd husband got out there bright and early. I hope his boss is okay with him coming in a little late.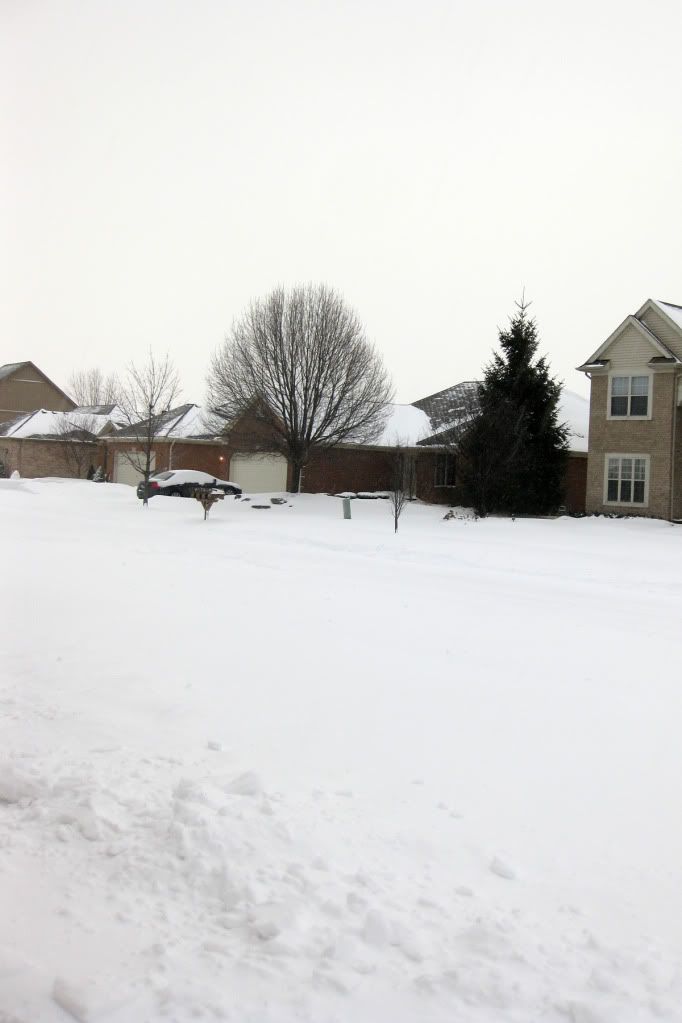 Because we live in a wind tunnel, and the snow is so dry and light, it didn't even cover our patio. Really, we didn't clear it at all. Thanks Mother Nature. You saved us 5 minutes!
It is still snowing. Eric thinks we'll top out at 10 inches. I'll keep you posted.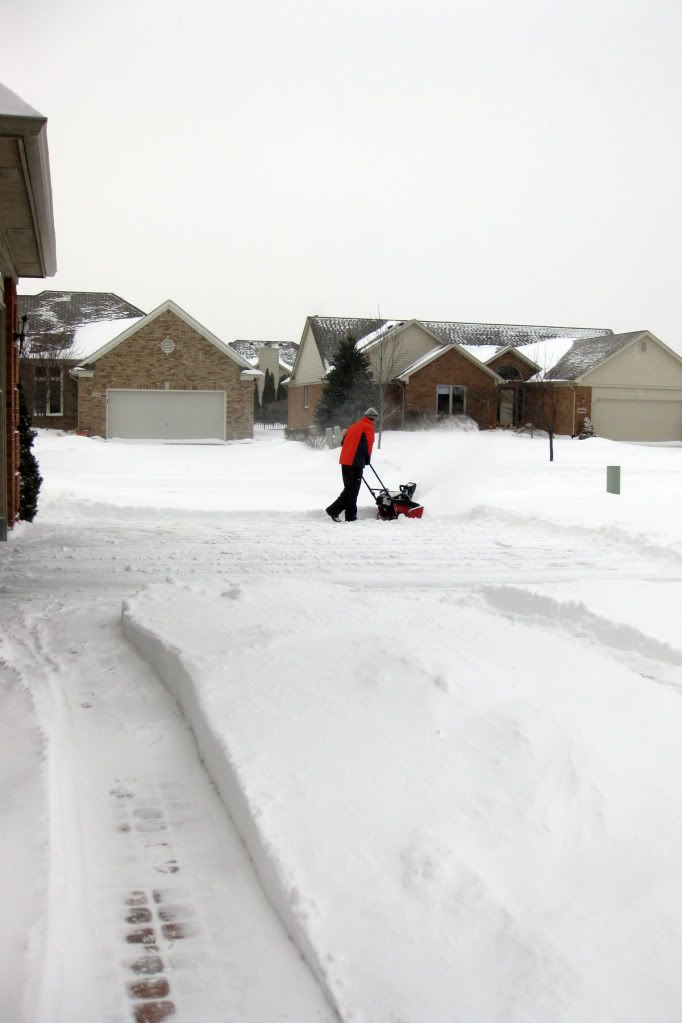 Happy Birthday to my Dad! Looks like and early spring as well! (one can hope!)