there was sun. and there was play.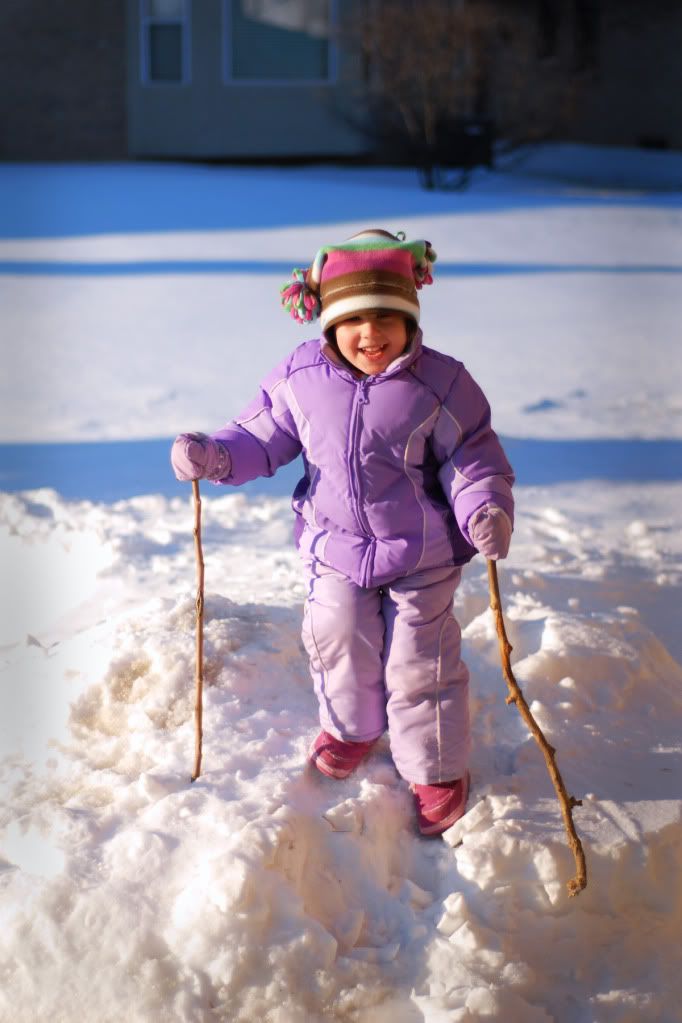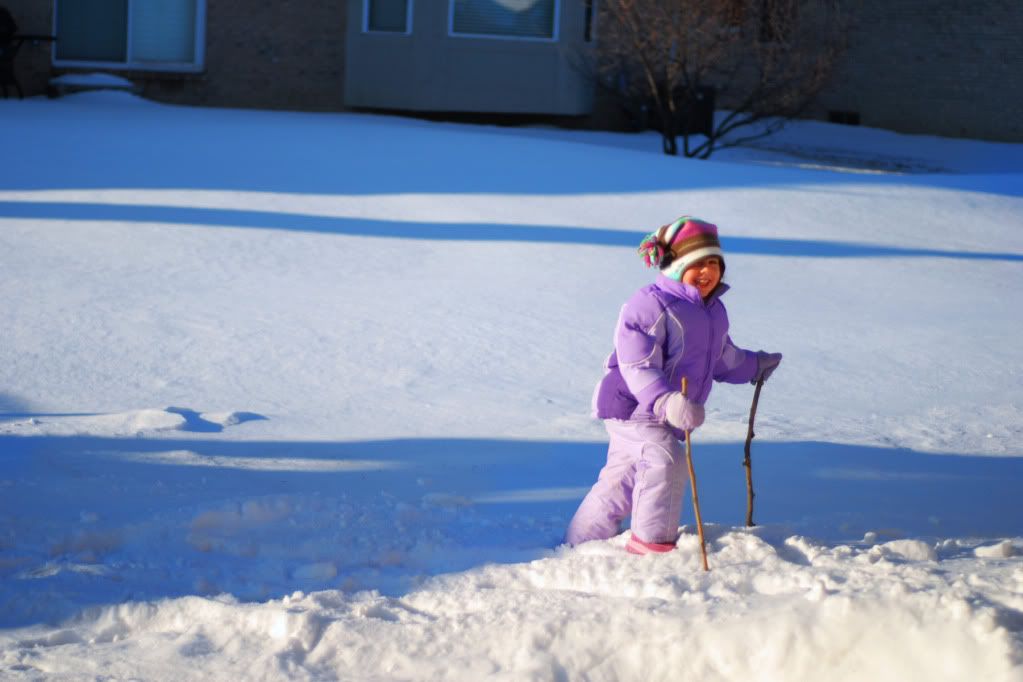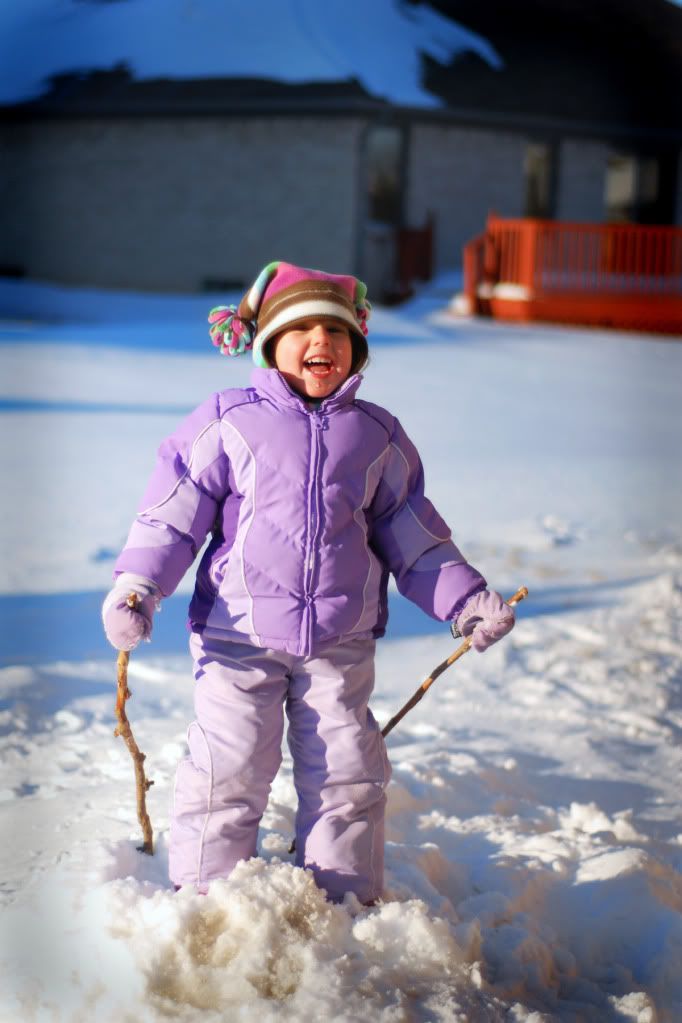 sweet baby girl - you have the brightest smile, a great sense of play, and the grace of a ballet dancer that flunked out in her first five minutes.....and I could not love you more.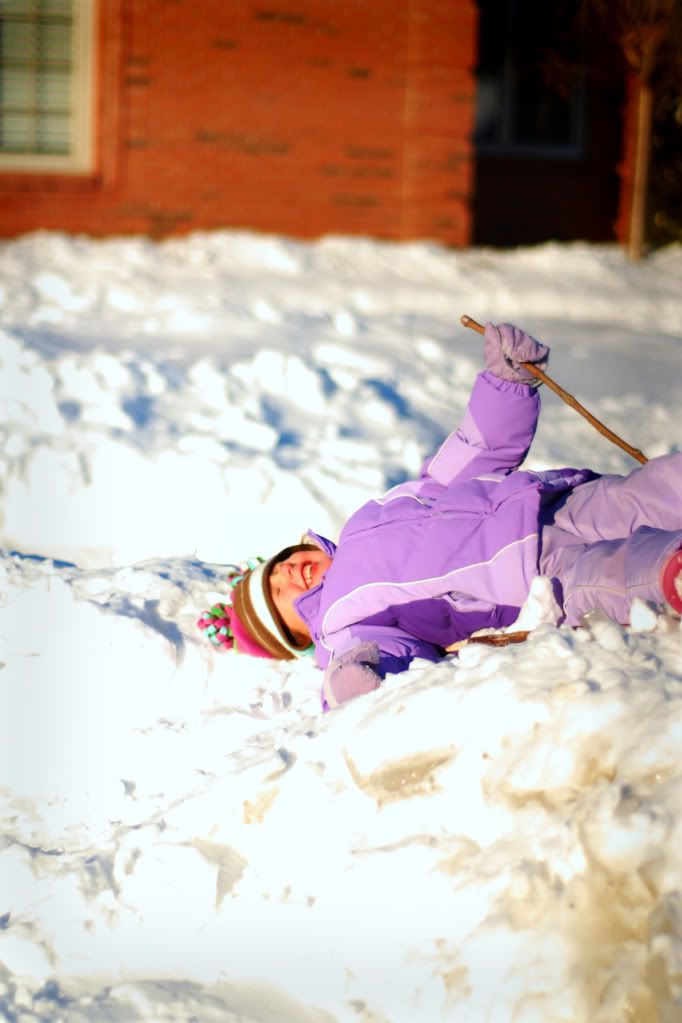 I don't think you stopped smiling for the entire thirty minutes we were outside. I would have gladly spent an hour outside with you - but my fingertips felt like they were going to fall off. And I wasn't even playing in the snow.
don't stop being you. love you so much.