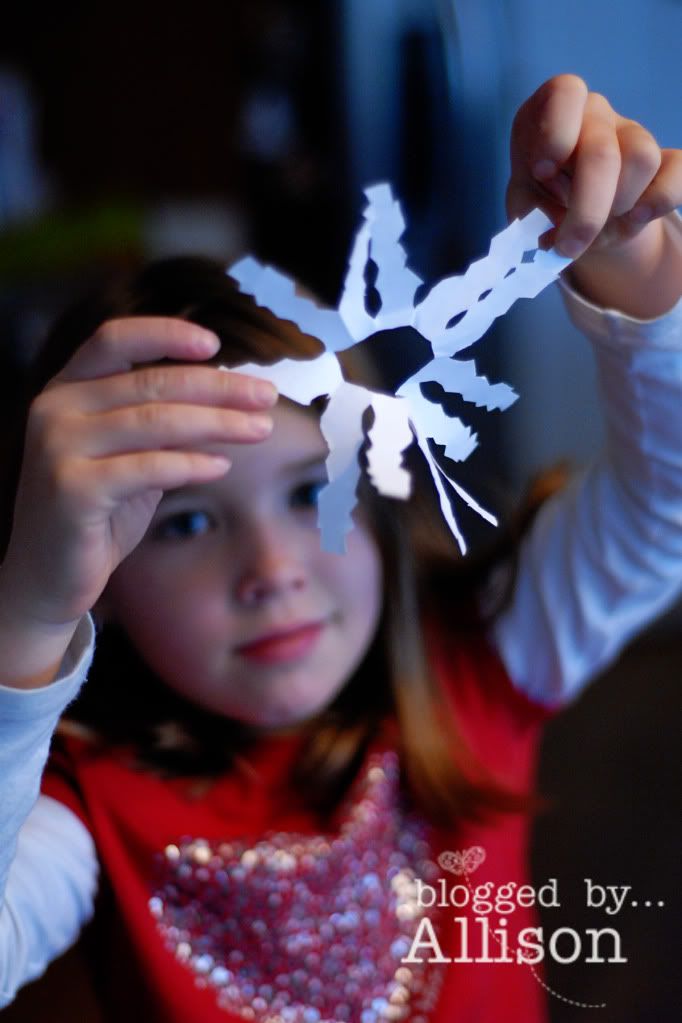 I have been trying to do a Christmas type craft with the girls at least twice a week. Since all my shopping is done, and the heavy duty baking is not taking place for at least another week, we have a bit of time on our hands. So, last Thursday, we made snowflakes. Lots and lots of snowflakes. And when I say "we", I mean, I folded the paper, I cut about 70% of the snowflakes, Emily cut the other 30%, Paige colored a few, and so did Emily. I also colored quite a few, and I hung them up.
My favorite part is the unveiling. No matter what you cut, you never quite know what you are going to get. If it weren't for my aching hands, I would have been cutting those snowflakes all night long. And, I think they look quite pretty on my door.
On Saturday, I tackled Emily's birthday cupcakes. Since her party was at noon on Sunday, I knew they had to get done the day before. I got the idea from Eric's sister Audrey. She posted a picture of these on her FB page. The minute I saw those rainbows, I KNEW Emily would LOVE them. And she did. Pictured below is one of the chocolate cupcakes - but I did make yellow cake cupcakes as well - but they were anything but yellow - they were RAINBOW colored. I really must take a picture of those too. And I had better hurry...there's only one left. The rainbow candy is an Airhead Extreme. And if you want to make them, please note - you must FREEZE them before putting them on the cupcake. If you don't, you will have some very sad looking rainbows.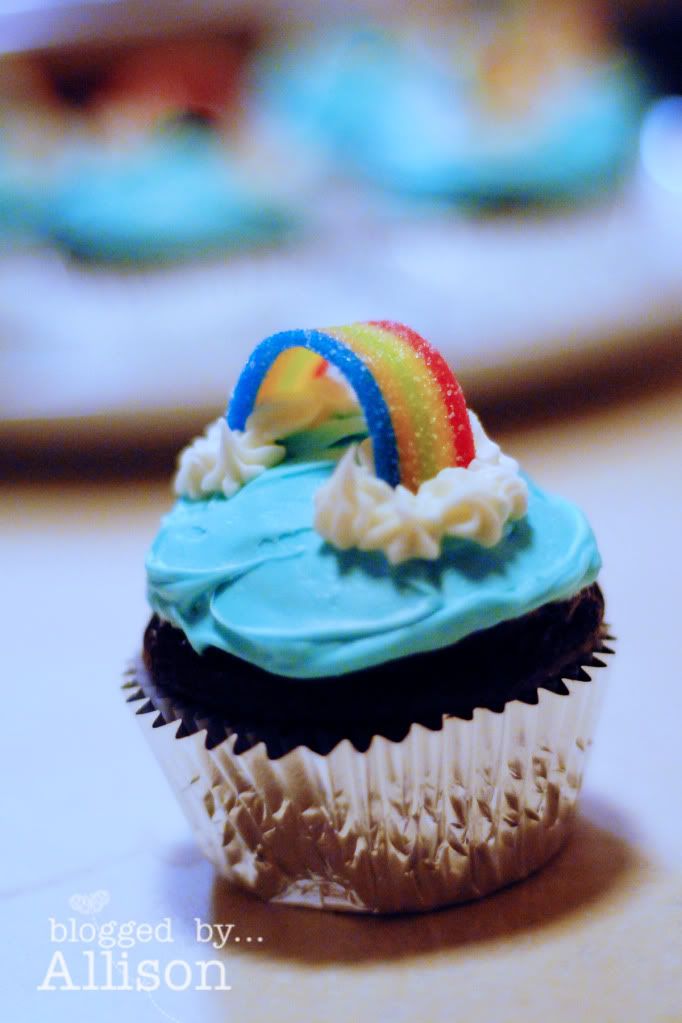 The morning of her party, Eric made her some "almost" birthday pancakes. She was so excited about her party that she was ready to get dressed at 7:30am.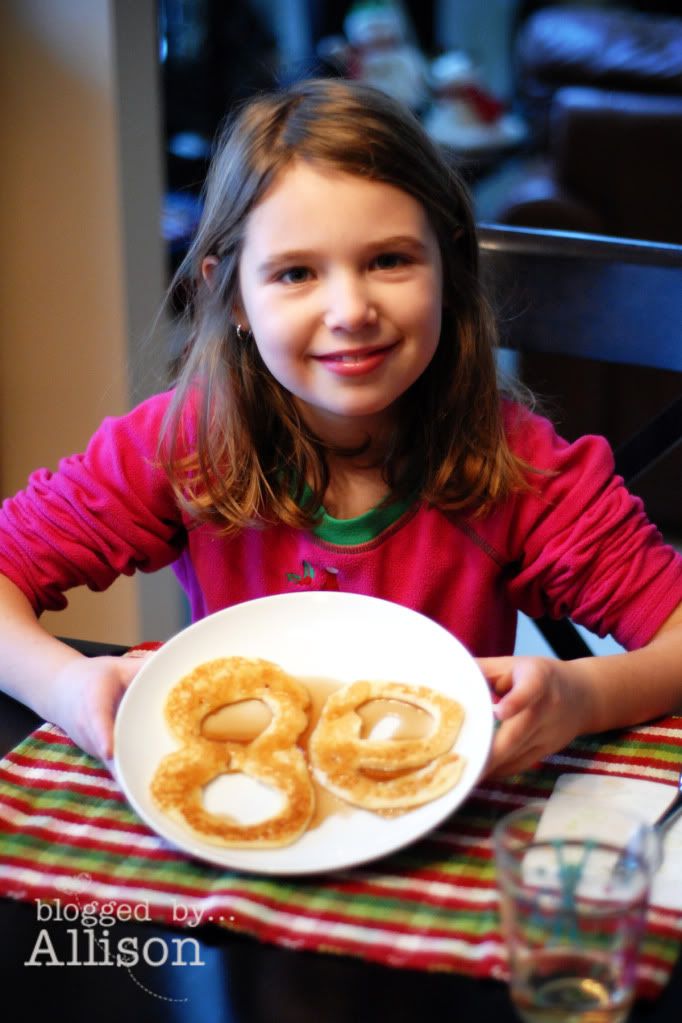 And here she is a few hours later, blowing out her candles...
This picture kills me. She is smiling like that because we are singing to her. Just a few short years ago, in December of 2003, she was crying hysterically as we sang her Happy Birthday. HYSTERICALLY crying. And now this. Well, actually, she's been smiling like that ever since she turned two...but it still amazes me every time. I will probably be saying this even when she turns 30.
That crown can be a real hazard.
And then came the swimming. She had a blast. My December girl finally got to have her pool party. Mind you, it was snowing outside. The windchill was making it feel like it was in the low teens outside. But it was nice and toasty by the pool....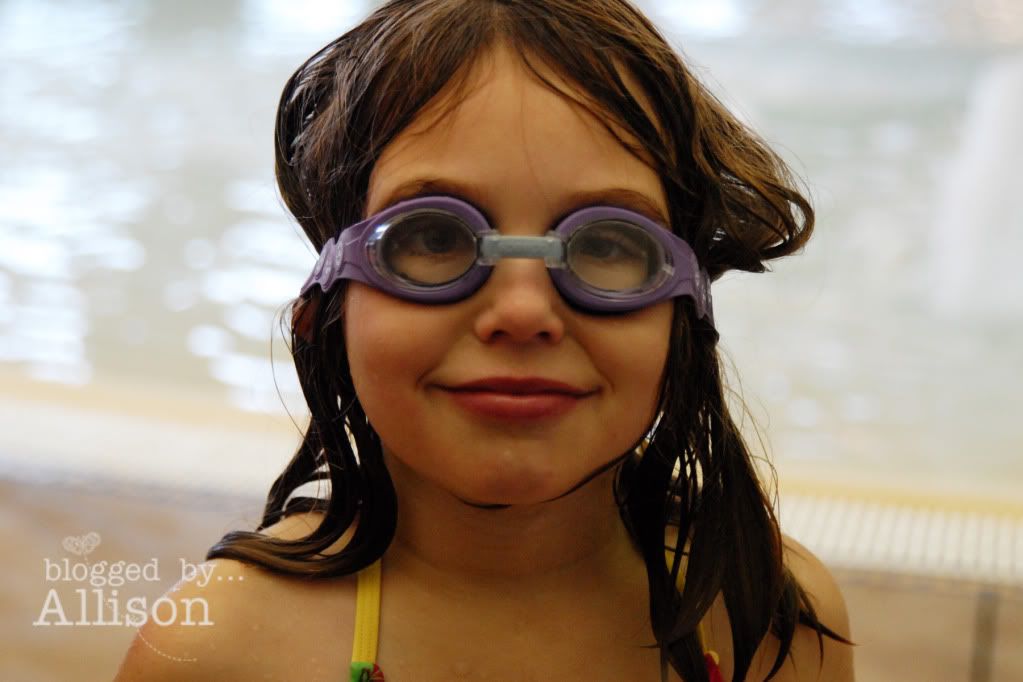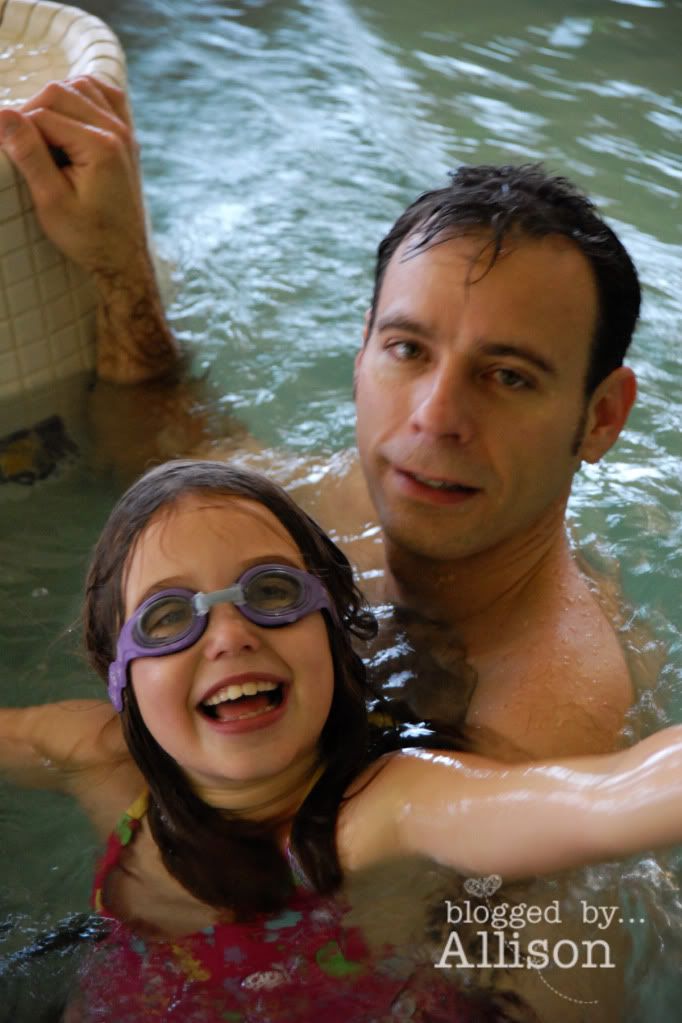 Even this little munchkin the the pink tutu suit had a blast.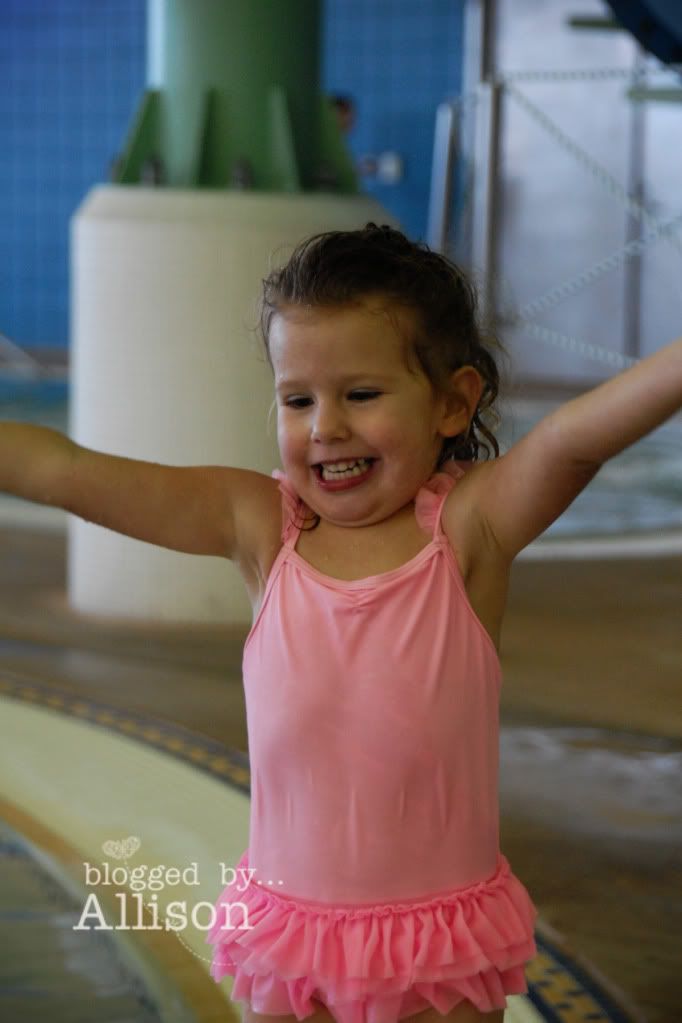 It was a great day. Now, if someone could tell me, what the heck happened to my weekend?