Another year, another birthday at Red Robin. Yum.
I didn't get any notice that they were coming with the birthday song and sundae - hence the ultra blurry picture. That'll teach me to not keep the camera out and at the ready - with the appropriate settings.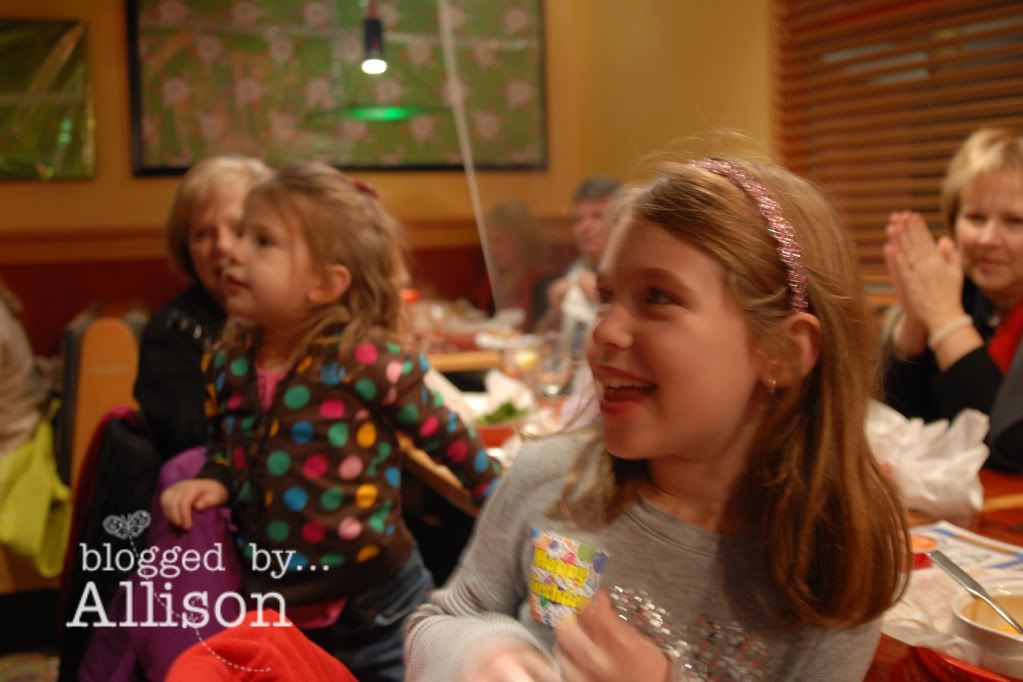 You can't see it - but she has whipped cream in her hair.
And then we headed back home to complete the sugar trifecta - brownies at school, ice cream at Red Robin, and Cake at home.
The hazardous crown strikes again.
Happy Birthday to my little girl who has been doing a lot of growing up lately. A lot. Now, stop it. Love you.