Just a couple pictures of my eight year old Emily Jean.
Her birthday breakfast request - waffles!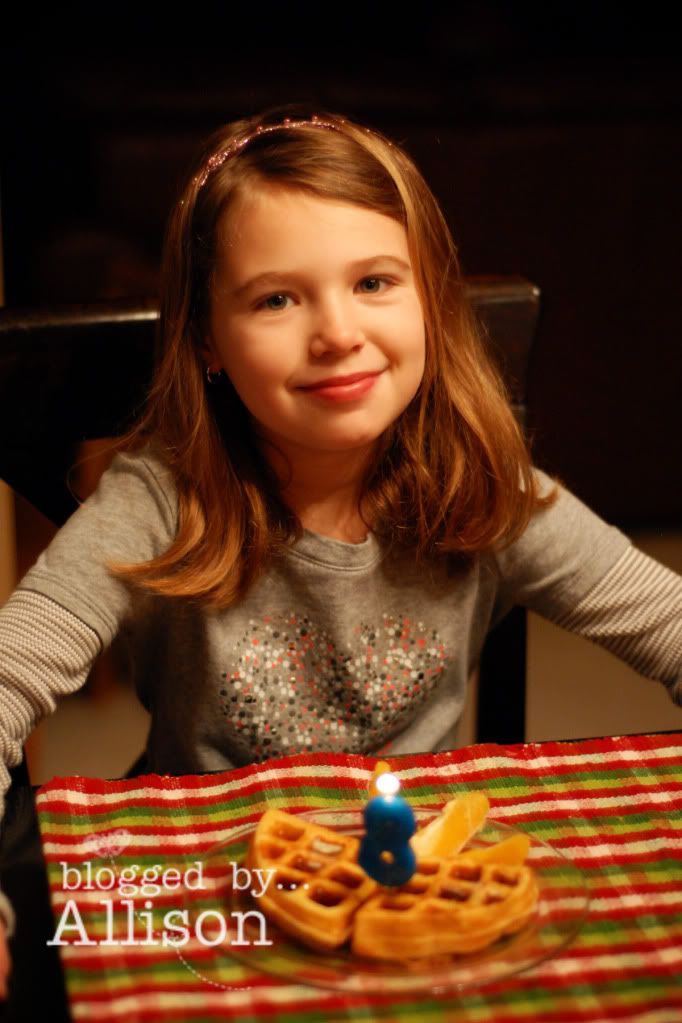 Seat-belting Paige into her old booster car seat - Emily doesn't have to have to sit in one anymore. Kind of the end of an era. No more 5 point harness buckling for me....and with these cold temperatures....Hallelujah!!
Happy Birthday Em!!