True to form for taking pictures right before a performance of any kind - Emily makes her natural I-am-nervous-so-could-we-just-get-this-over-with-right-quick face.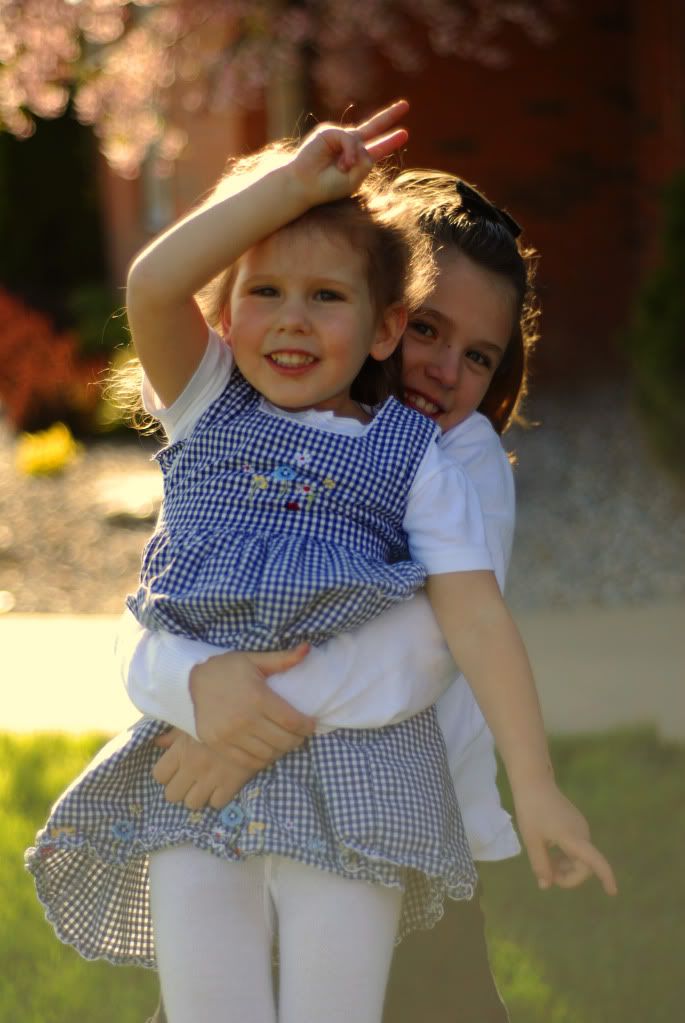 Paige did not want to be left out. She's doing bunny ears on herself.
And apparently, she calmed her big sister down just enough for a natural smile. Those second graders put on an awesome performance. Some of them were a bit nervous, but they sang their little hearts out. A truly entertaining and very enjoyable performance. Her music teacher, Mr. Mallore, is AWESOME. Who gets 7 and 8 year olds to sing Beatles tunes?
The fourth graders - who sang Motown songs - we equally awesome.
Yea for school choral performances!