This past Saturday was Emily's very first softball game. The weather was perfect. The girls were all excited, and a bit nervous. And, don't you think it's so very nice that Mother Nature perfect coordinated the field where there pictures were taken with their uniforms? How nice is that?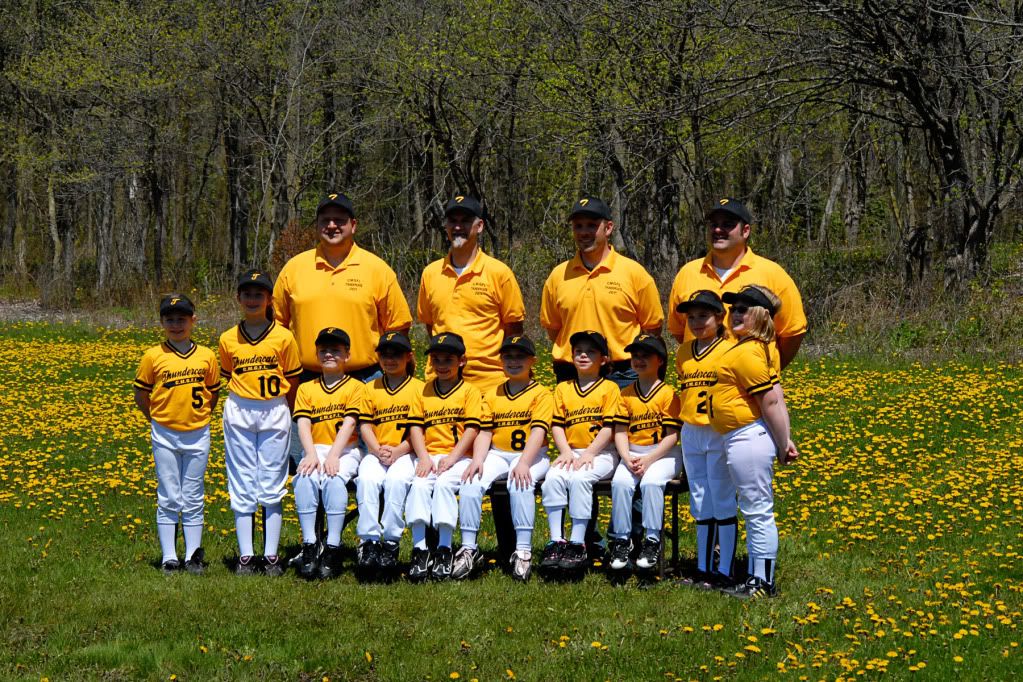 After their pictures, there was a bit of practice/warm-up.
And then it was time for the game. Emily did kind of hit the ball her first time up....it went about 2 feet in front of home plate. But, because these girls are not the speediest fielders, she got a single. YEA!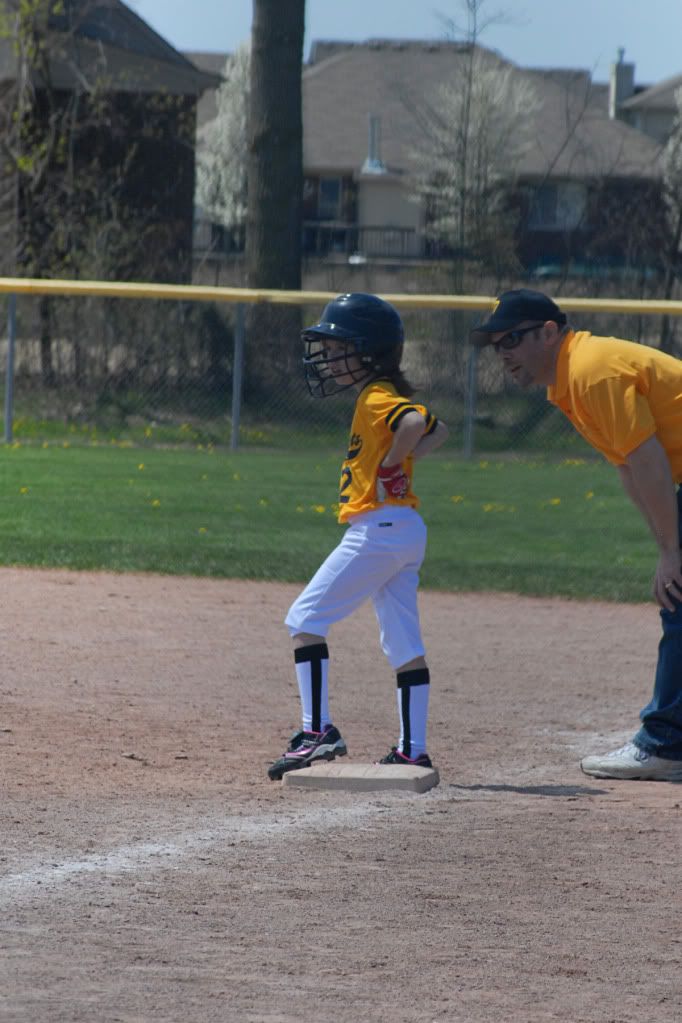 She made it all the way home and scored a run! Here she is waiting patiently at 3rd base.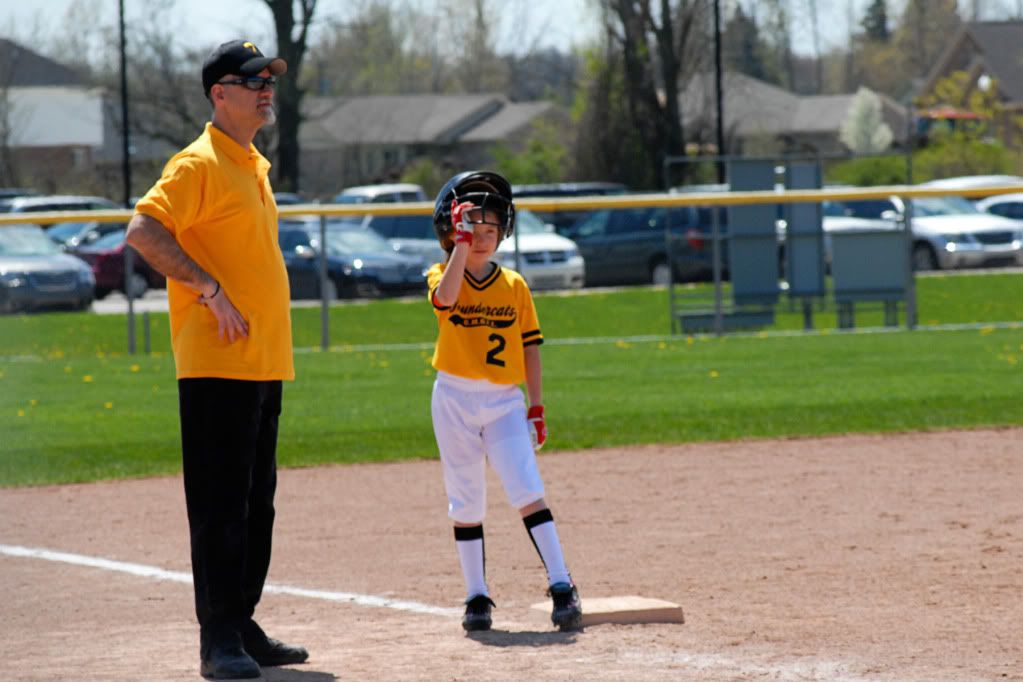 And taking off for home!
I think they had fun - they don't exactly keep score when they are this young. It's a good thing...I think they may have gotten crushed by the purple team.......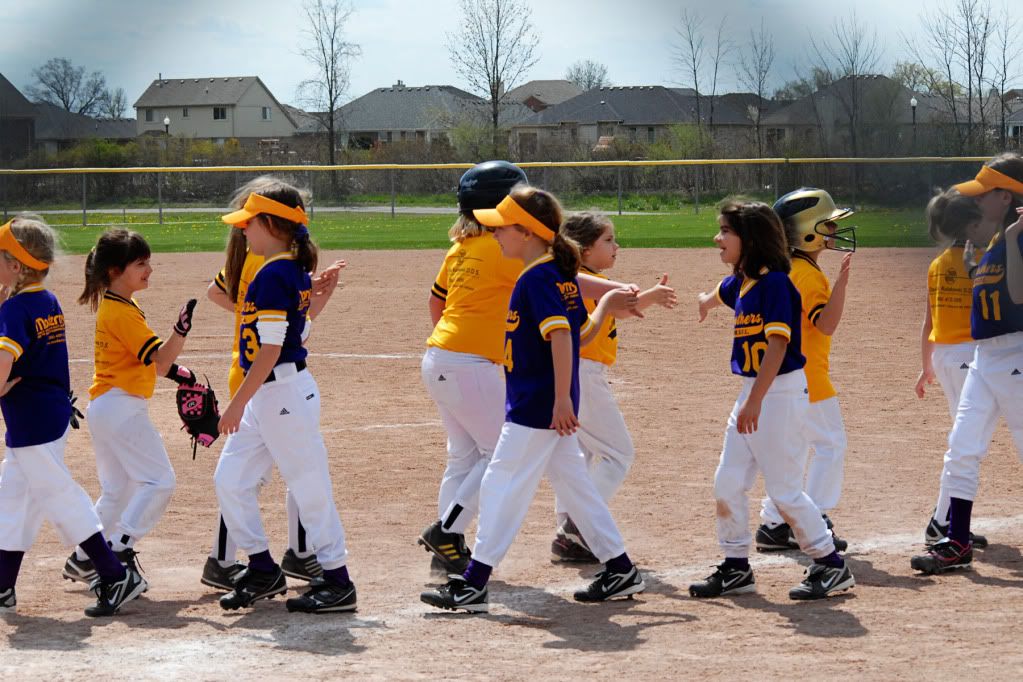 Game one down, another one tonight!