Going back to school. It's always been one of my most favorite times. When I was younger, going back to school meant: a new lunchbox, new school supplies, new sneakers, and most important of all...NEW CLOTHES.
I get to relive all of this again with my girls. And it's even more awesome than I remembered. Luckily, for me, Emily could pretty much care less about what I buy for her to wear. It's not exciting to her at all. AWESOME! I have already talked about Paige and her wardrobe on here...but luckily, we have a couple more years before she starts Kindergarten....
Anyway - this outfit, that Emily is wearing in these pictures, is MY FAVORITE....I bought it for her while I was running through Target. It literally jumped out at me and said, "BUY ME!!!". So, I did. Whoever thought of that marketing campaign, GENIUS!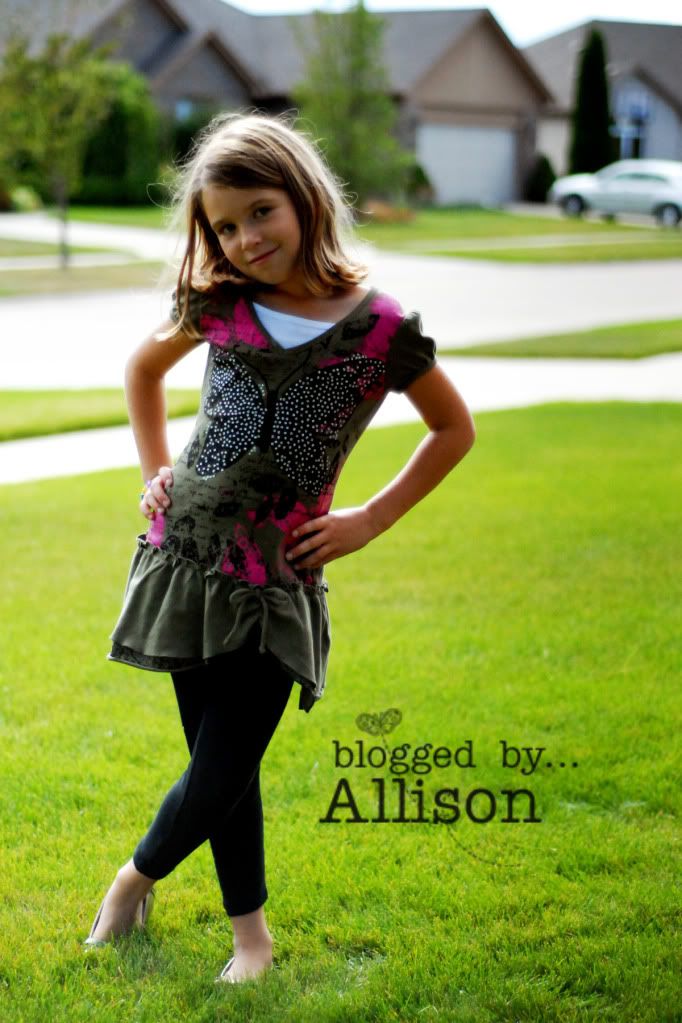 You can't see it in these pictures, but the pants have little rhinestones that go up the outside seam. So cute! (can you tell that I like it?)
All the way down to the shoes. Aren't they AWESOME? I am not usually a match-y person, but if they had these in my size, I would have to buy them and match my daughter.
Holy Crap! When did my daughter's feet become so grown up?