Last weekend, we met up with the Port Huron/Ft. Gratiot crew and went for a little tour of Detroit.
We rode the people mover. It takes tokens!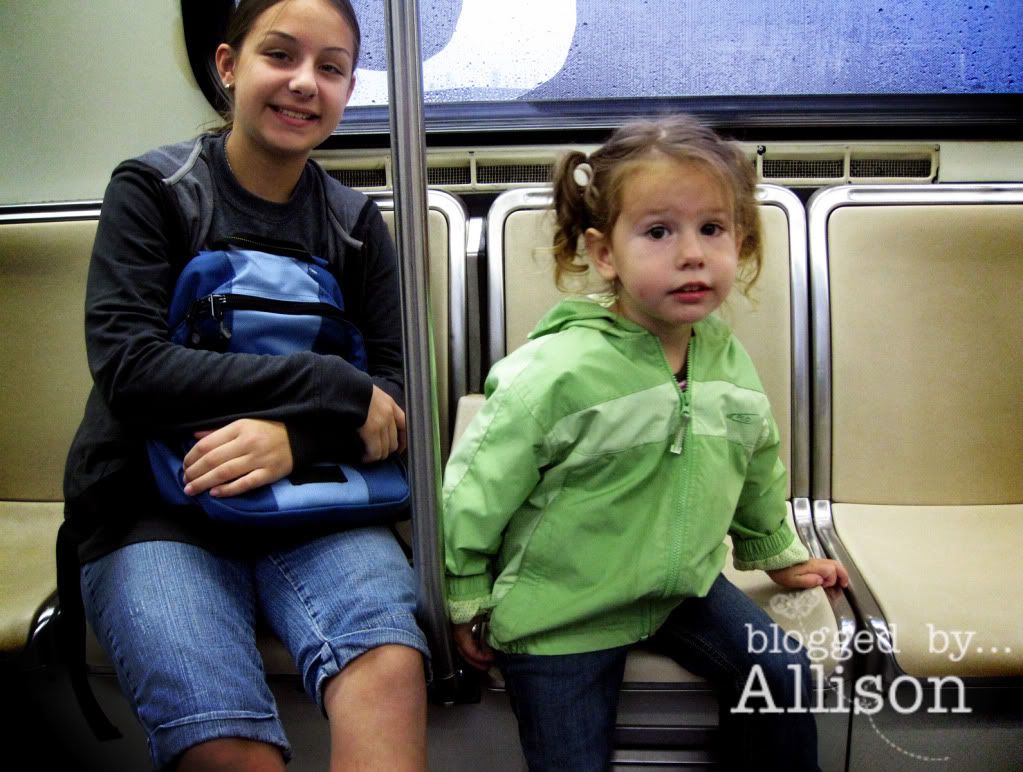 We rode the whole route, then got off in Greektown, and ate at a Mexican restaurant. Yeah, I know.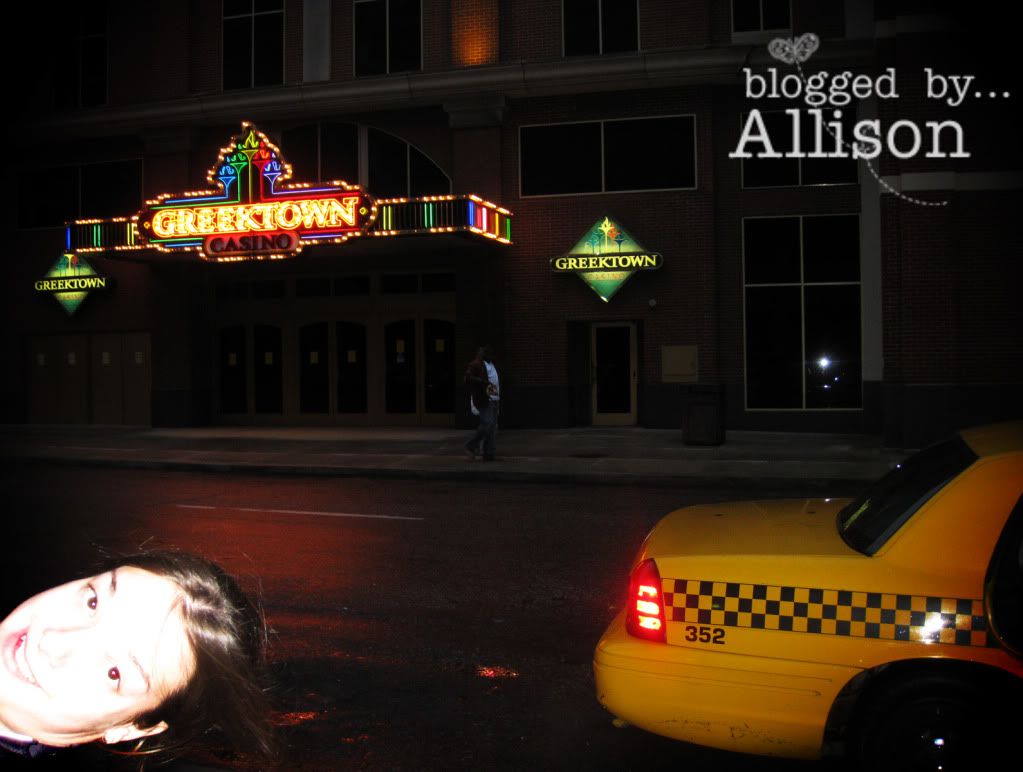 Then it was back on the peoplemover over to the Renaissance Center.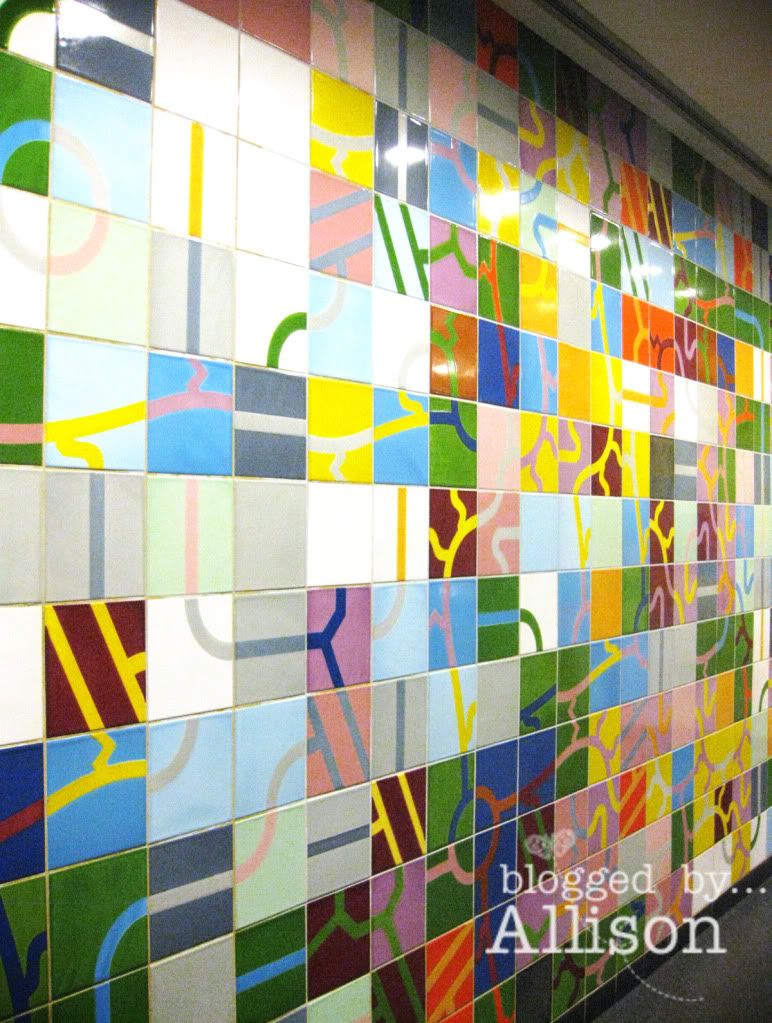 Neeto! Glass floors!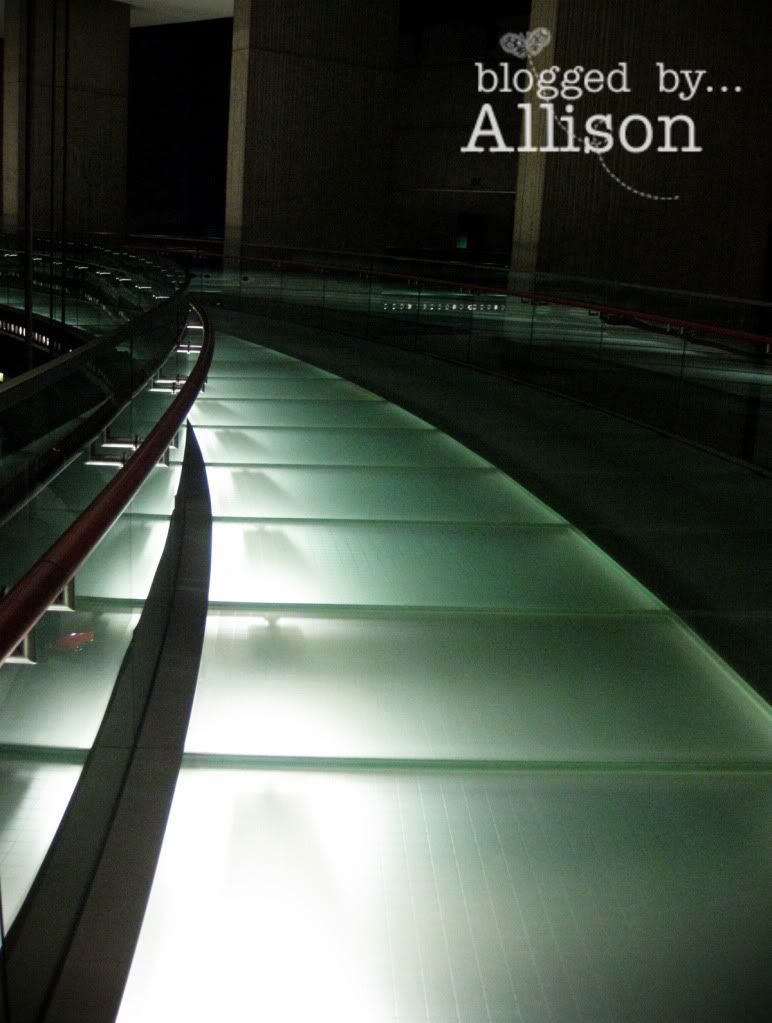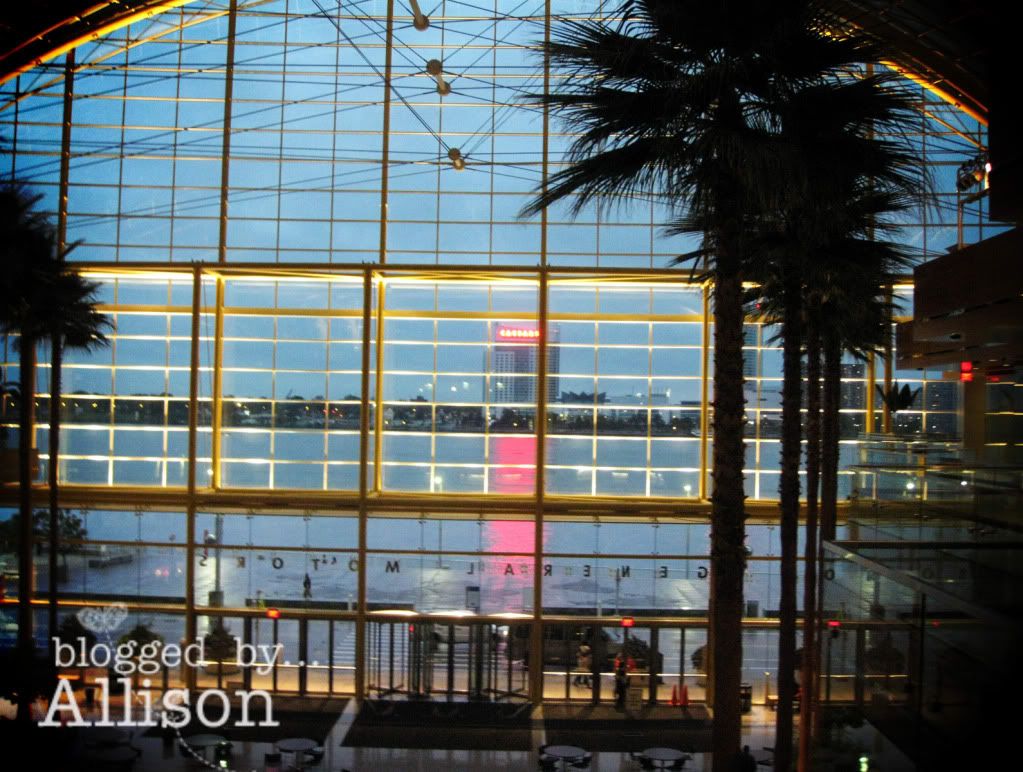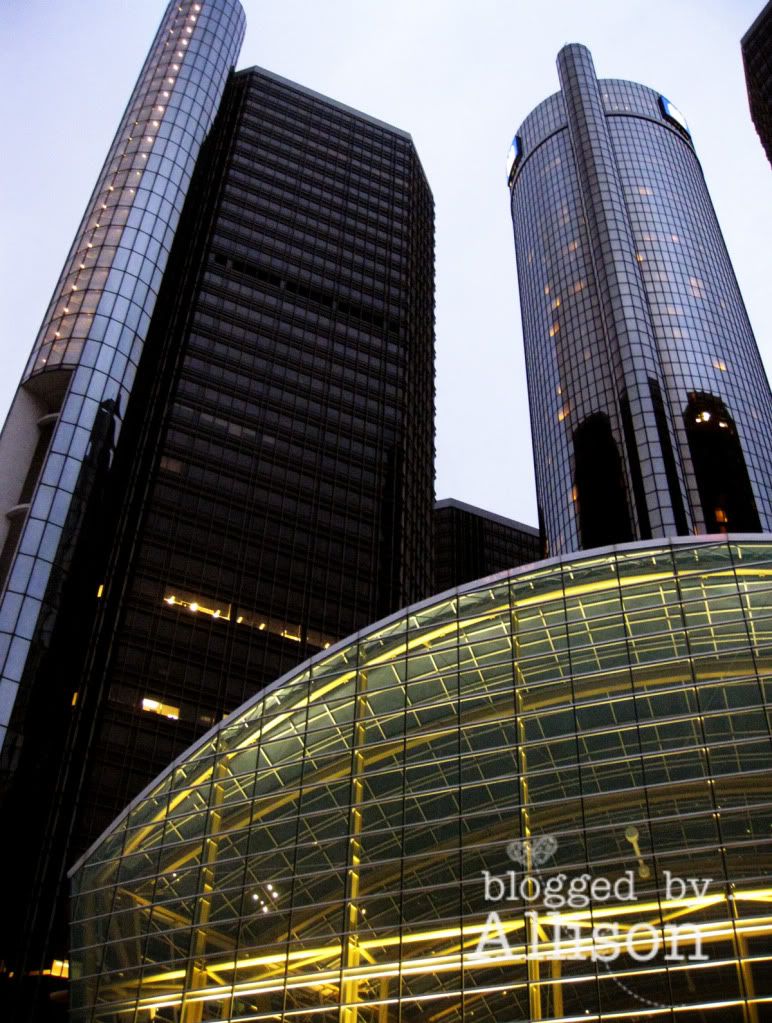 Paige INSISTED on holding Hayley's and Clara's hands ALL NIGHT. Thank you girls for obliging. She's way to cute to say to no to, right?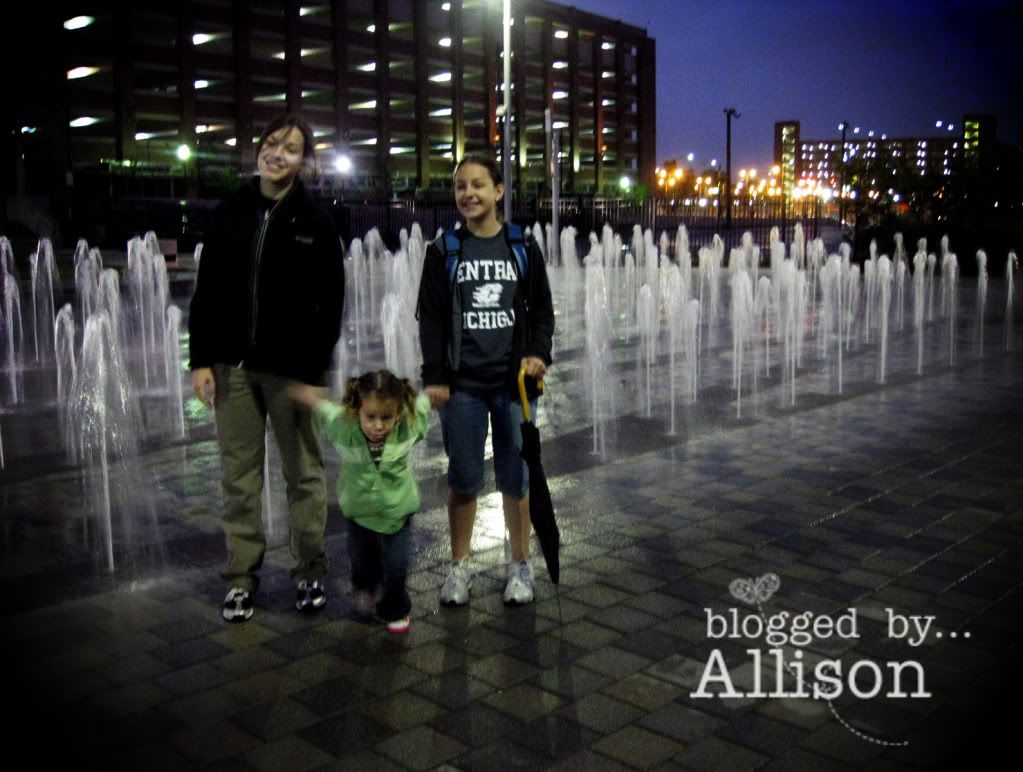 That's the Ambassador Bridge on the far right. And those lights...that's Canada eh!
We had a great time - thanks to Matt, Sue, Hayley and Clara for being such awesome tour guides. And next time, we'll remember to wear our business attire!