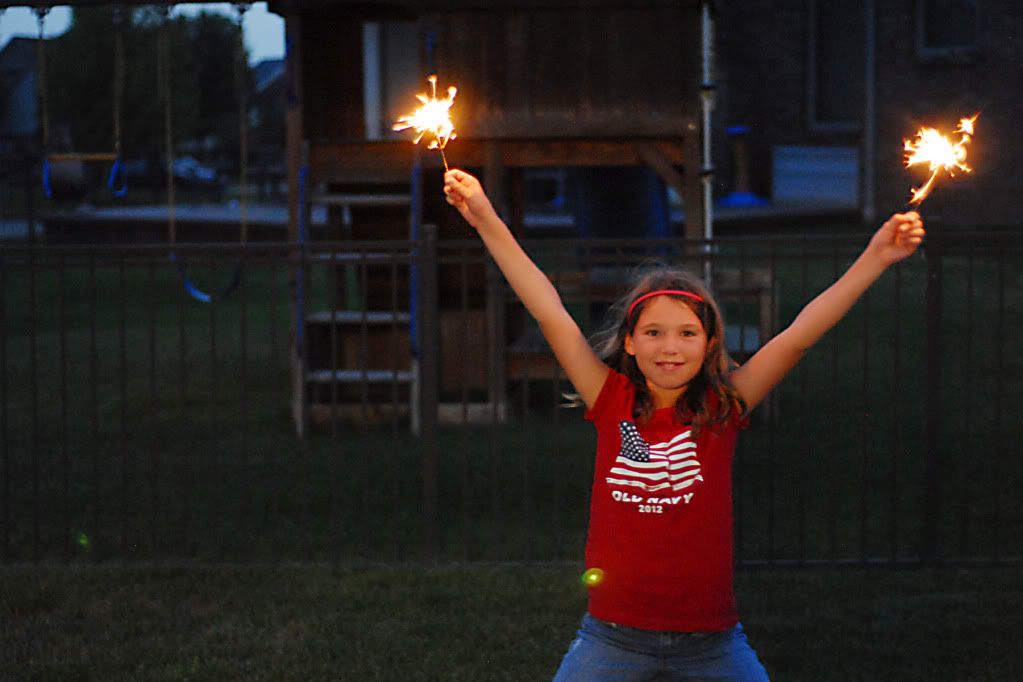 Is there another day of the year that you give your young children the ability to play with fire? I love American traditions!
This July fourth, was BY FAR, the LOUDEST that I have ever experienced. I am pretty sure that it had a lot to do with the fact that fireworks are now legal to sell and set off here in the great state of Michigan. I mean, in the past, there have been plenty of lawbreakers around here on the fourth, but this year, almost EVERYONE got in on the amateur pyromaniac craze. And that includes our neighbor from across the street who, at many points during the evening, I seriously thought may not only burn himself, but his house, and mine as well. Luckily, and it was serious luck going on there, everyone and everything survived.
It's very hard not to get excited and think about maybe buying some big girl/boy fireworks for next year - but I think we will, AGAIN, be leaving that craziness up to everyone else. We'll just stick with the small stuff.
Hope your fourth was just as SPARKLING!