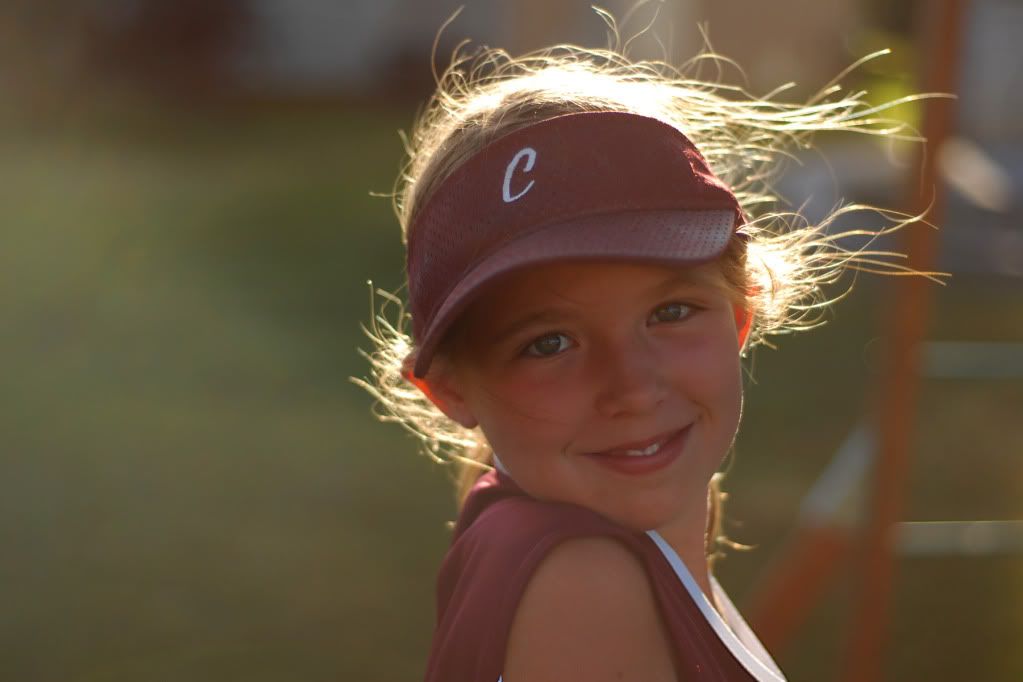 Emily's last softball game is today. Technically they have at least one more game, but that's the playoffs, and we have no idea when that will be, or how many games they will be playing. So, today, it's just about over.
This season was a BIG change for her. She moved from 8 and under to 10 and under. And she had to change teams. This meant all new coaches and teammates. If it were my 9 year old self, I would have probably crumbled. I probably would have just not played softball this season. But Emily, is like a new and improved me - full of just enough confidence to get her where she needs to go.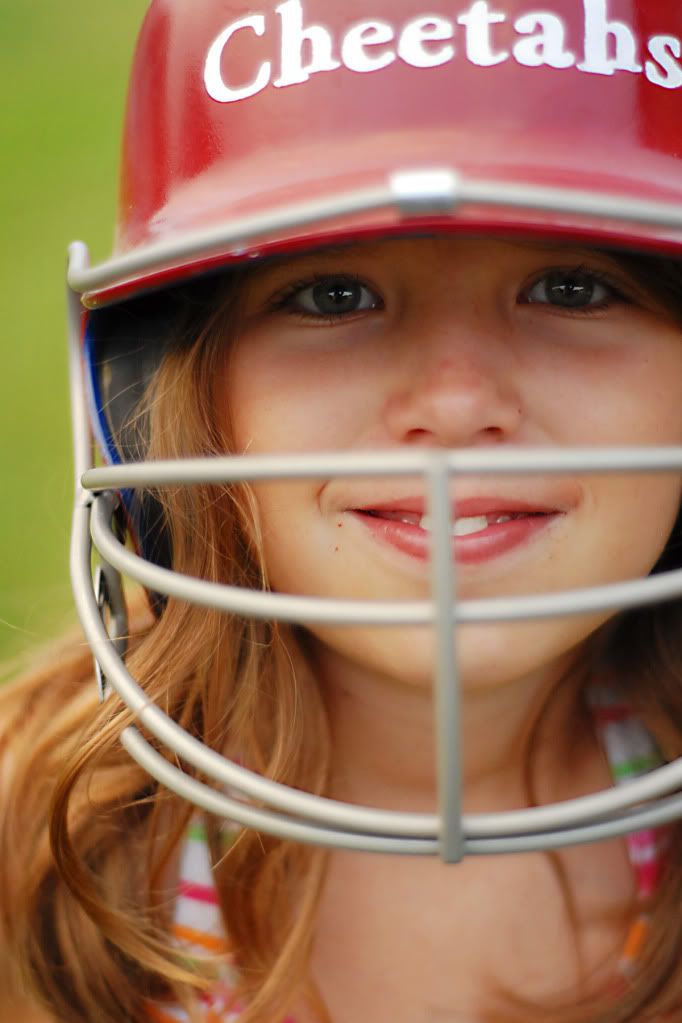 At the beginning of the season, she fell back into her old ways of kicking dirt, swinging some CRAZY swing she picked up from I have no idea where, and just plain not trying all that hard. I had a long talk with her about commitments, and told her that no matter what, she would be finishing out this season. But come next year, please don't even bother asking me to sign her up - i have far better things to spend my $100 on.
I knew this would get to her. I KNEW she LOVED playing. And that very day, she tried a lot harder. And has been ever since. She's been listening to me, her Dad and her coaches. And OHMYGOODNESS, if it hasn't made her a much better player. She doesn't complain too much anymore about practicing. Actually, I haven't heard her complain at all. Even a couple weeks ago when she played a game in 100 degree heat. When I asked her how the game went for her, she simply said, "It was fun."
This past weekend, we had a little BP in our backyard - that's batting practice for all you non-baseball folk - and I could not believe how far she was hitting the ball. Of course, I am going to take a little bit of credit here - I told her that she was giving up on her swing the minute she made contact with the ball, and that's why she was hitting so many shallow grounders. After that, wow! The improvement was instant.
We could not be more pleased and proud with her progress. And truly, I am so HAPPY that she loves playing. I gave up on softball when I was her age, and I have regretted it ever since. I am pleased to see that gene is not being passed down.
Go EMILY!!