So, TODAY, Paige turns FIVE. A whole hand.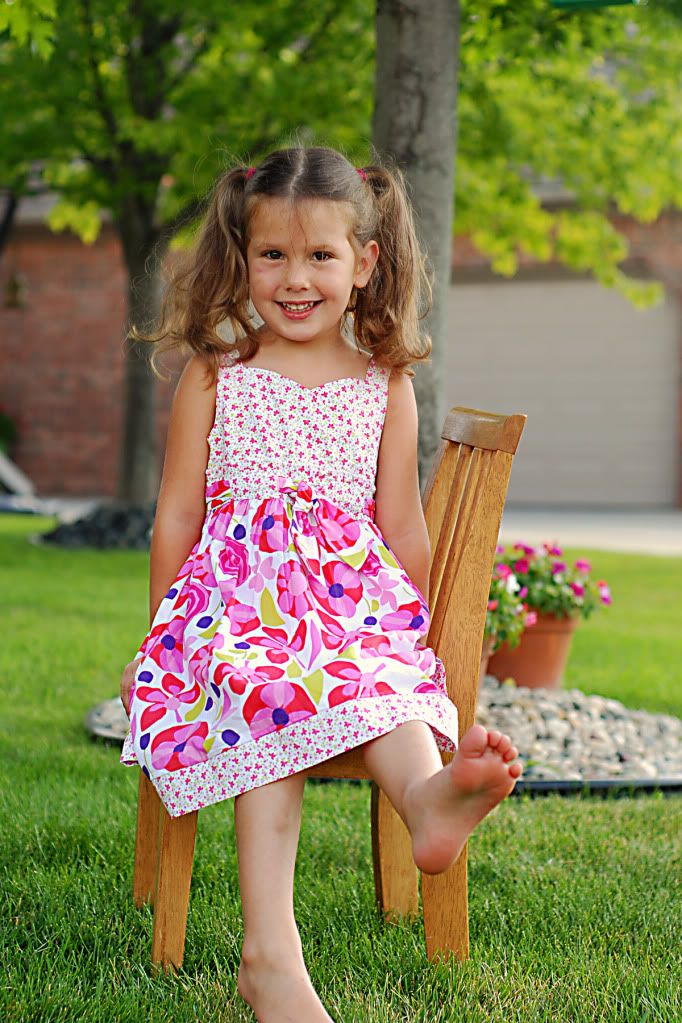 She LOVES:
her family (of course), stuffed animals (kitties are her favorite), playing with friends, dresses, actually - clothes in general, pizza, quiche, dressing up like a princess, princess movies, Katy Perry, dancing, flip-flops, lollipops, playing in sand, giggling, being silly, making messes, cheeseburgers, chick-peas, deviled eggs, singing, Target, making art and waking up early.
She is not a fan of: going to bed early, watching her sister play softball (she loves to play softball however), pasta, tacos, swimming in deep pools, posing for pictures, wearing ANYTHING her mom picks out, doing schoolwork instead of playing, and talking about stuff that bothers her because crying/throwing a temper tantrum about it is SO MUCH EASIER. :)
Even though you drive me CRAZY some days, I love you and the person that you are becoming. I am super excited to see your grown-up self in a few years. You are going to do amazing things. You are going to FLY!
Love,
Momma