As I am writing this post, I am looking out the window at snow and ice covering my grass and sidewalk. Mother Nature obviously doesn't care that we have had a rather yucky winter. We had such a nice taste of spring last week. Paige even got to try out Emily's old Princess bike.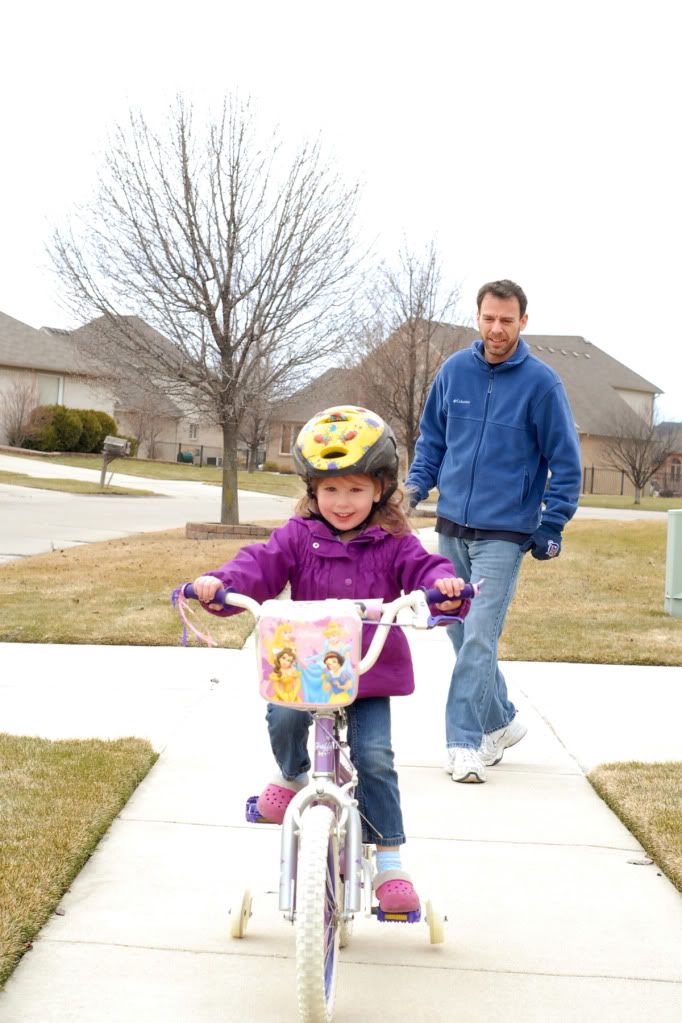 Eric took it down last Friday afternoon, while I was at the Mom to Mom sale. He was quite impressed at how she took to it. No fear whatsoever. No idea on the whole braking thing, but that will come. Hopefully, Spring will me making a comeback soon....and she will have time to practice.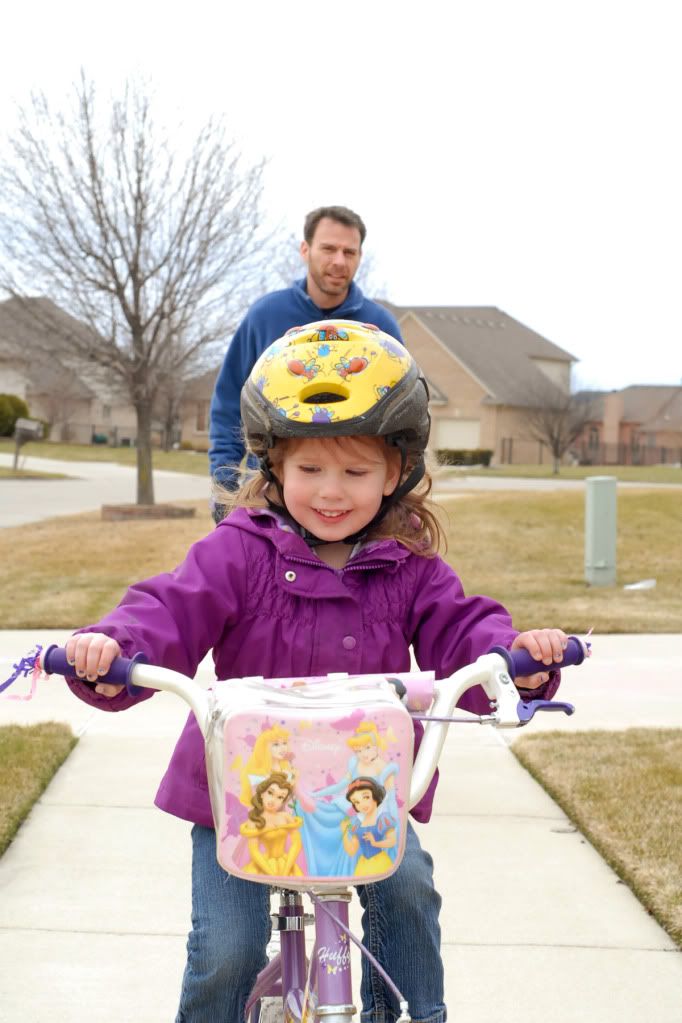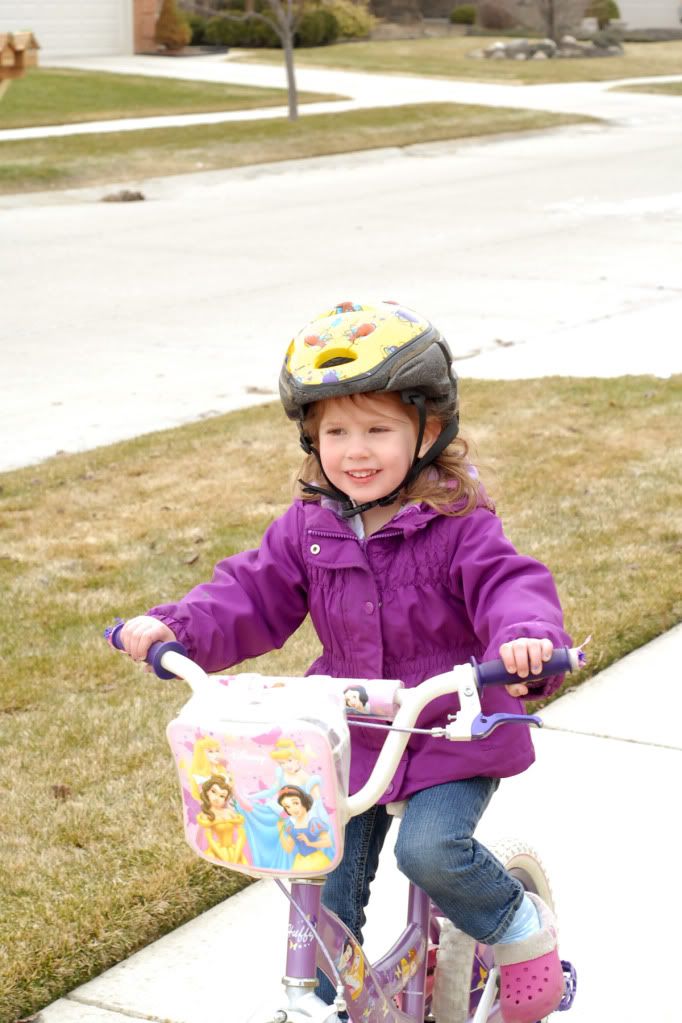 I also picked up a mint condition Barbie Jeep at the sale, but she was so into the bike, I didn't get any pictures of that. Maybe soon......right Mother Nature?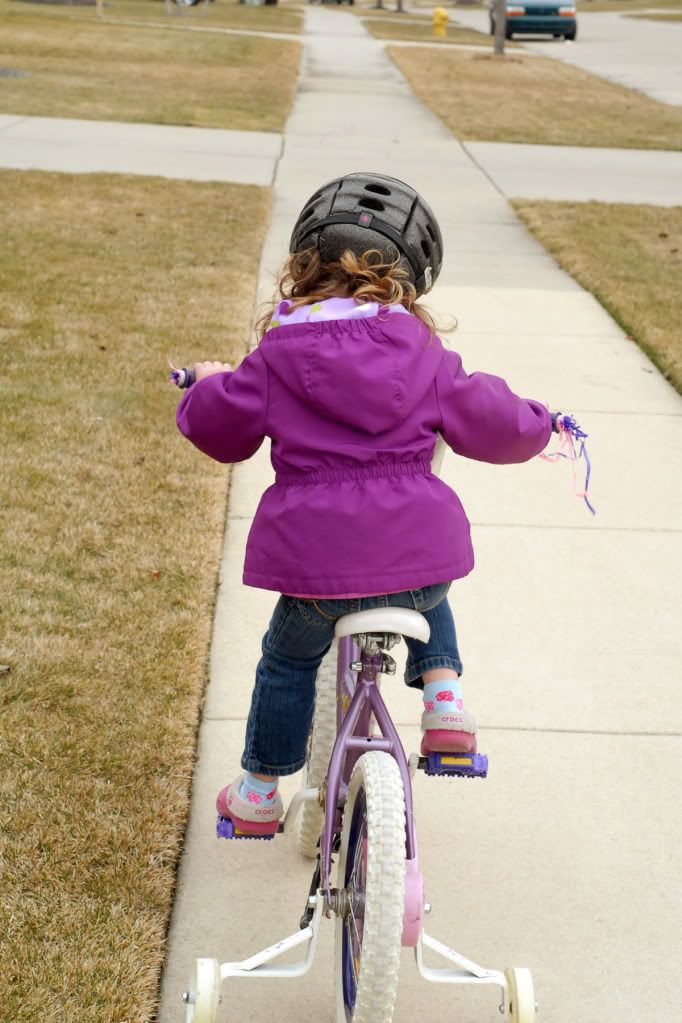 By the way - Paige doesn't mind the whole second-hand thing. She's just bothered that Princess Jasmine is not on her bike. That's her favorite princess. That Jasmine must have made some impression on her - she only watched about half of Aladdin a couple of months ago - but she has a Snow White, Belle and Cinderella doll that she plays with quite a bit. That kid is a mystery.