Happy Belated St. Patrick's Day! (note the green earrings, headband, and shirt peeking out from under the LIGHTWEIGHT jacket)
Yesterday we ventured out from our winter caves to behold an almost seventy degree day. We went hunting for Leprechauns. They were sighted around the creek area, so off we went. They left some clues behind that they had been there, but alas, no pot of gold to speak of.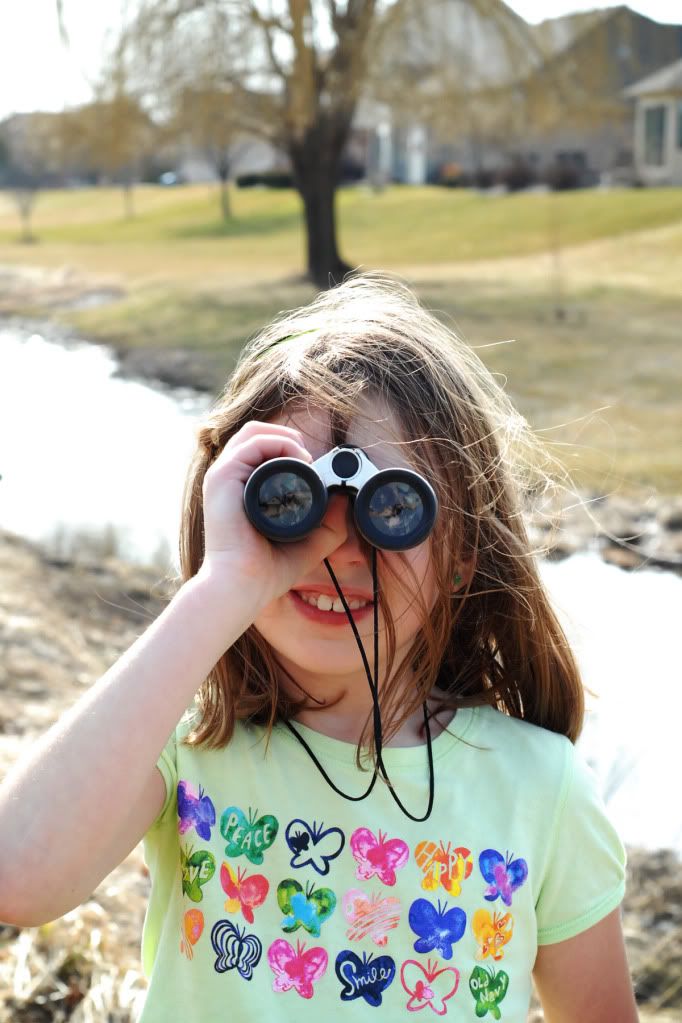 Oh well. A good time was still had by all.
Have a GREAT weekend! And Happy 1st Birthday (tomorrow) to Grant! We'll see you soon!