Paigey was graduated from Preschool today. I truly cannot believe how FAST this school year has gone. She has grown a lot - in both size and maturity.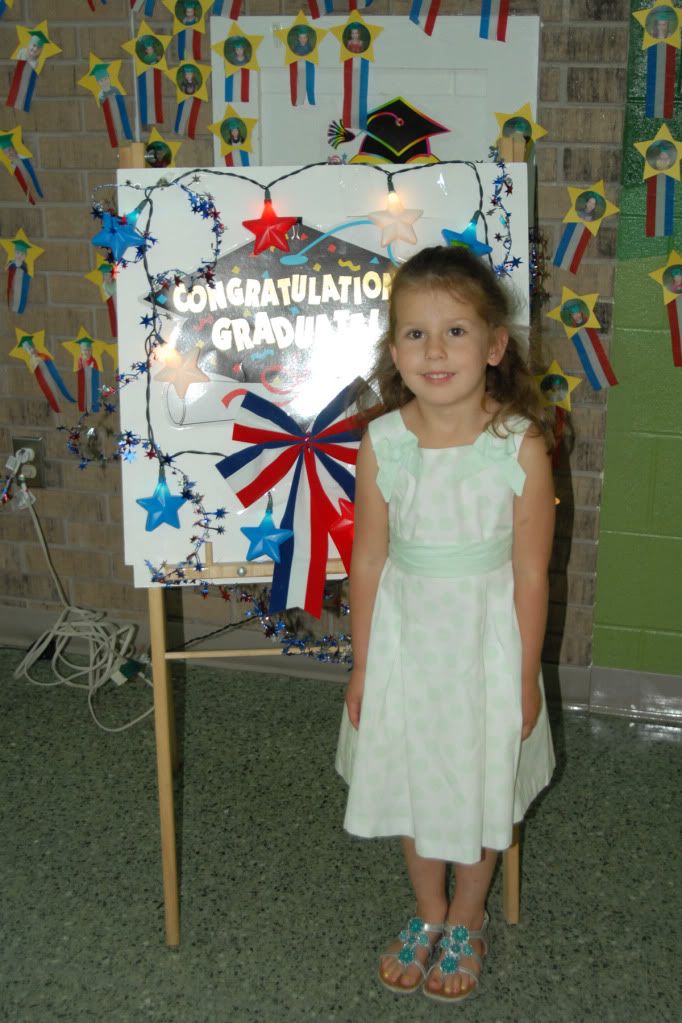 She was very exited about her graduation ceremony.
She even sat pretty still when she was supposed to, and sang when she was supposed to. It was very cute.
When her teacher, Mrs. Norrod asked her, in front of the whole graduation ceremony audience, what she wanted to be when she grows up, I held my breath. A cowgirl? A cheerleader? A mom?
"A Teacher", she said. That's my girl! Always unpredictable.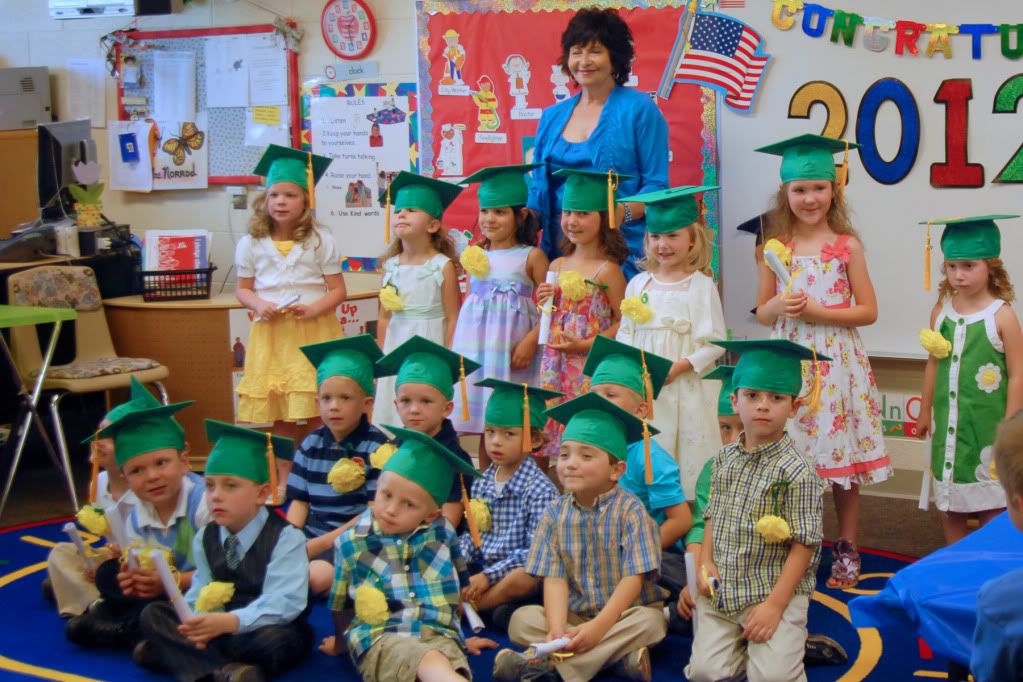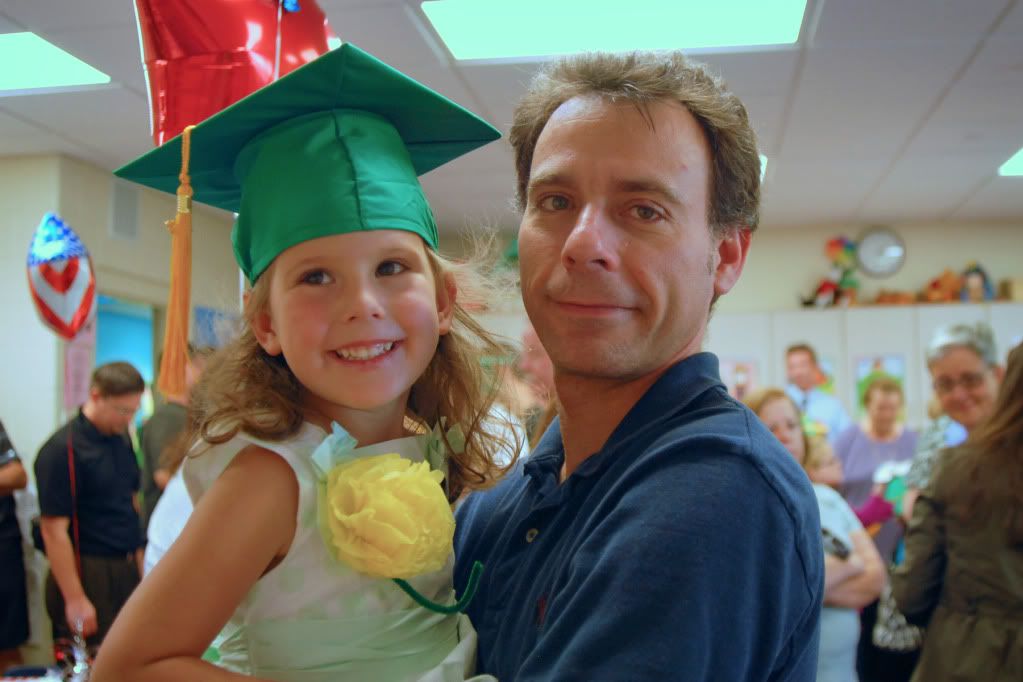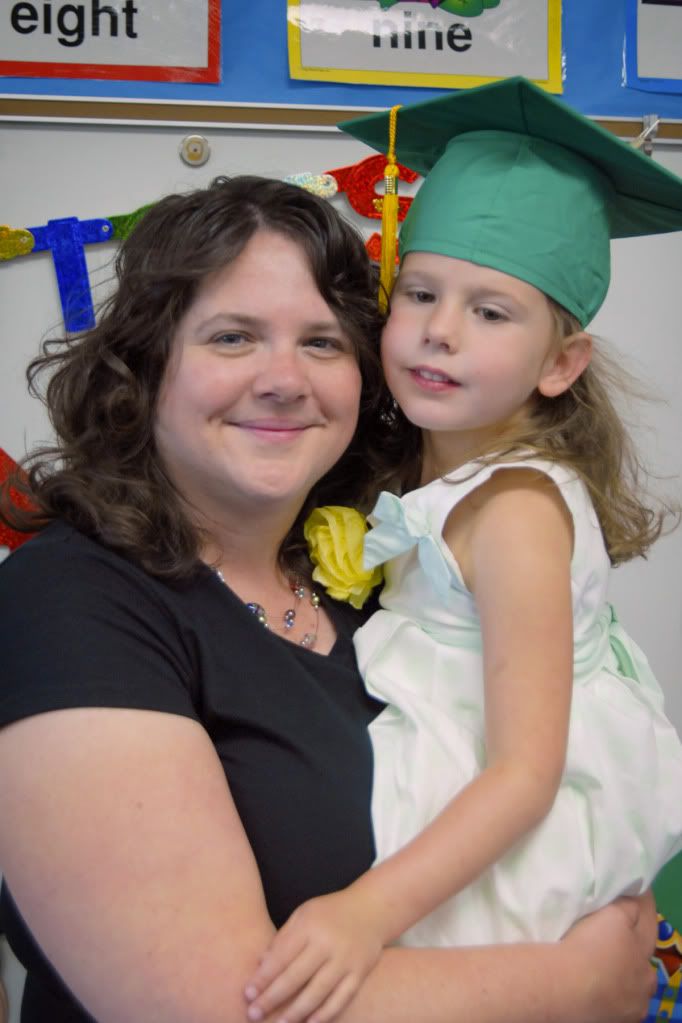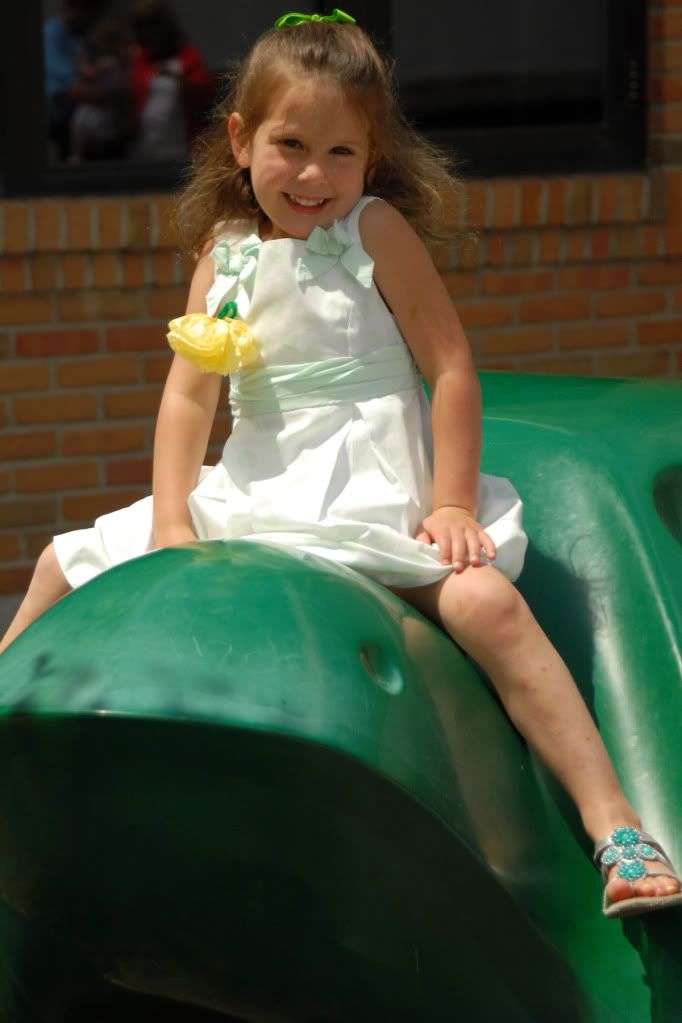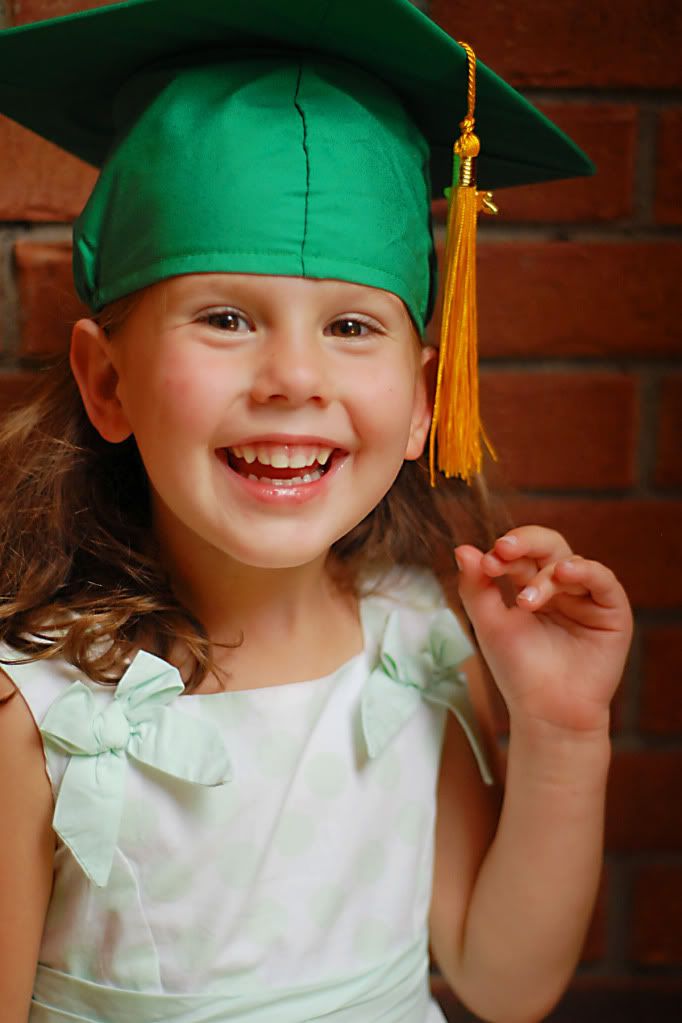 Congratulations Paige!