I know that I said that I would share the rest of the Tennessee pictures, and I promise, I will - but these pictures of my sweet girls could not wait.
These next two pictures of Emily are really nothing spectacular - but she has such a playful spirit, and is so dang silly, they are just so her. She knows how to have fun with a couple of ribbons. Why buy her very expensive toys? Why?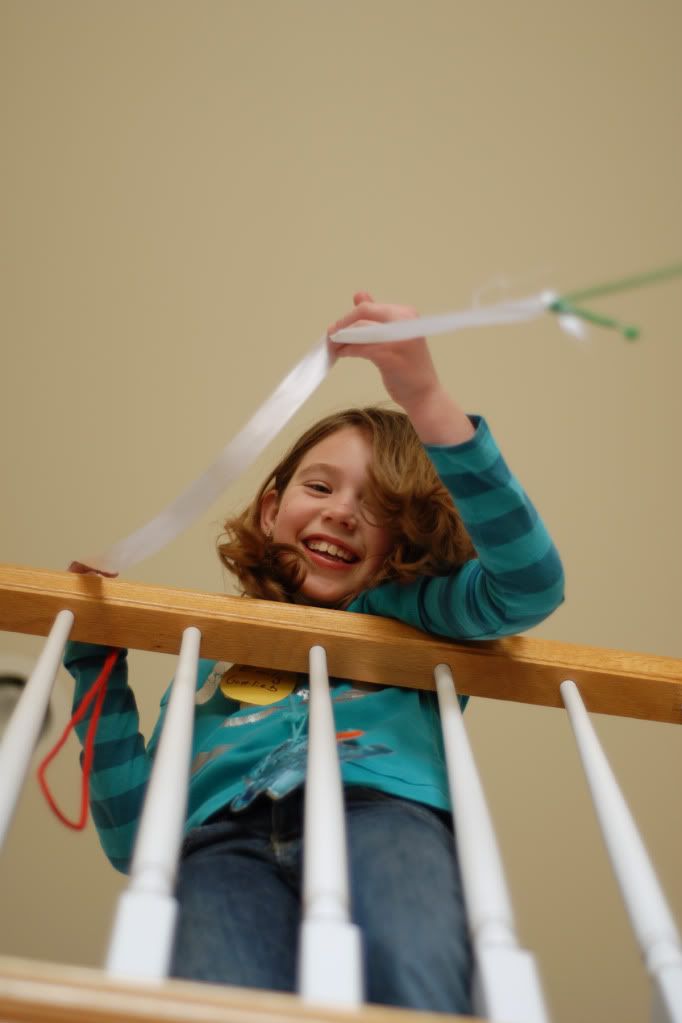 And this girl. She's been such a rascal lately. She's so MOODY. She very attached to her Mama. She's full of spirit. And I almost can't get enough.
See the cut on Emily's nose. A gift from the rascal above. It wasn't intentional...at least I don't think it was. Emily is such a good big sister, she didn't even get all that upset over it. She has the biggest heart.
And she can work the MOODY vibe as good as her younger counterpart. I live in fear of those pre-pubescent hormones.
Because I will have not one, but TWO hormonal females to deal with. This is the time we should all feel sorry for Eric.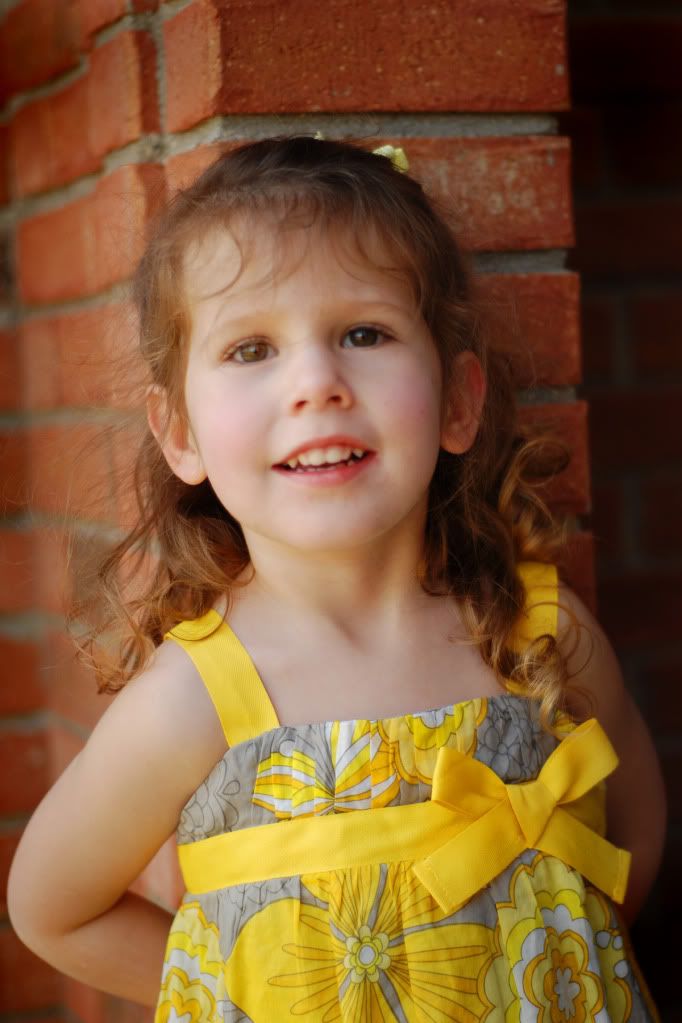 And maybe help him find his shotgun for all those boys we'll be keeping off the front porch.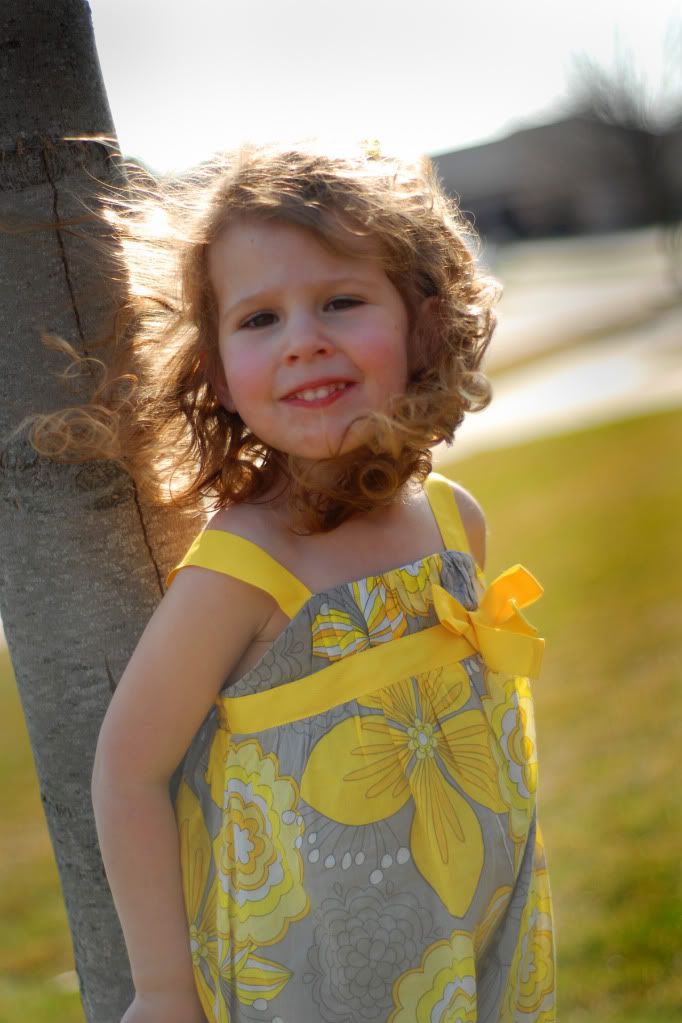 (these pictures were taken on Sunday when it was EIGHTY degrees. It's only supposed to be in the fifties tomorrow)