This is my Paige this morning. She woke up with a low-grade fever. Another flu victim. That makes three for this house. Luckily, Eric is better, Emily is too. Now it's Paige's turn. Poor baby. She wanted to run and play so very much. Hopefully, she'll be a little better tomorrow. She does have her magic wand!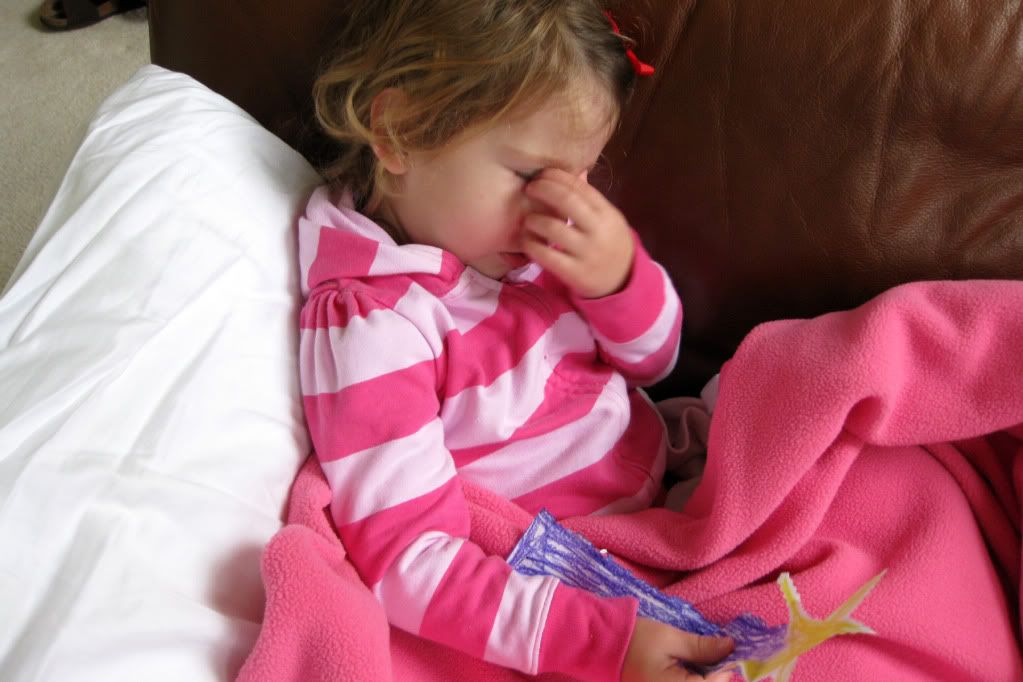 Yes, I know it's only November 15th - but around here, when you get a November day with temperatures around fifty degrees, you take advantage. You put up your Christmas lights. We were not the only ones. In fact, most people already had theirs up - we had a beautiful week - but we had a house full of the flu.
Friday - playing outside with the girls while Daddy slept off the flu inside.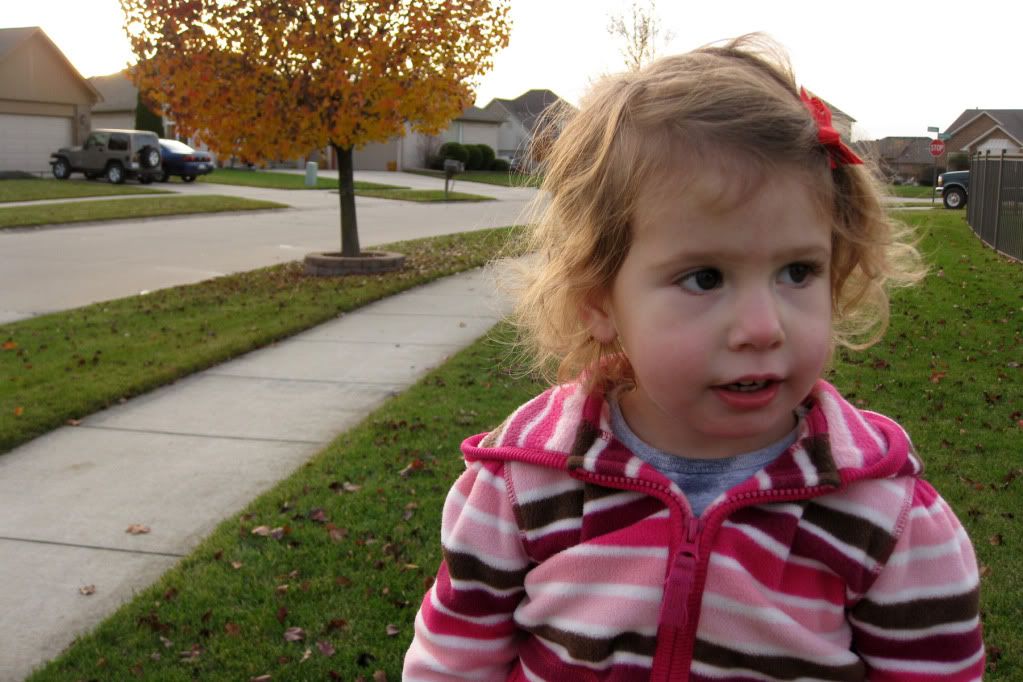 Again - wishing for a week of wellness.