Since it's my birthday month, I decided to do a couple - or maybe even a few - favorite things posts. Today's post is all about Paige's favorite things - her stuffed animals.
For the purpose of this post, I had to make her choose her favorite TEN stuffed animals. If I didn't - this would be one long post. BTW - she upped it to eleven. She tried for thirteen, but I had to draw the line somewhere. See above.
Not to be outdone by her big sis, Paige also has much love her her stuffed toys. Although, Paige's loves include both cats and dogs. She has bunnies and bears that she loves as well - but...well....see above.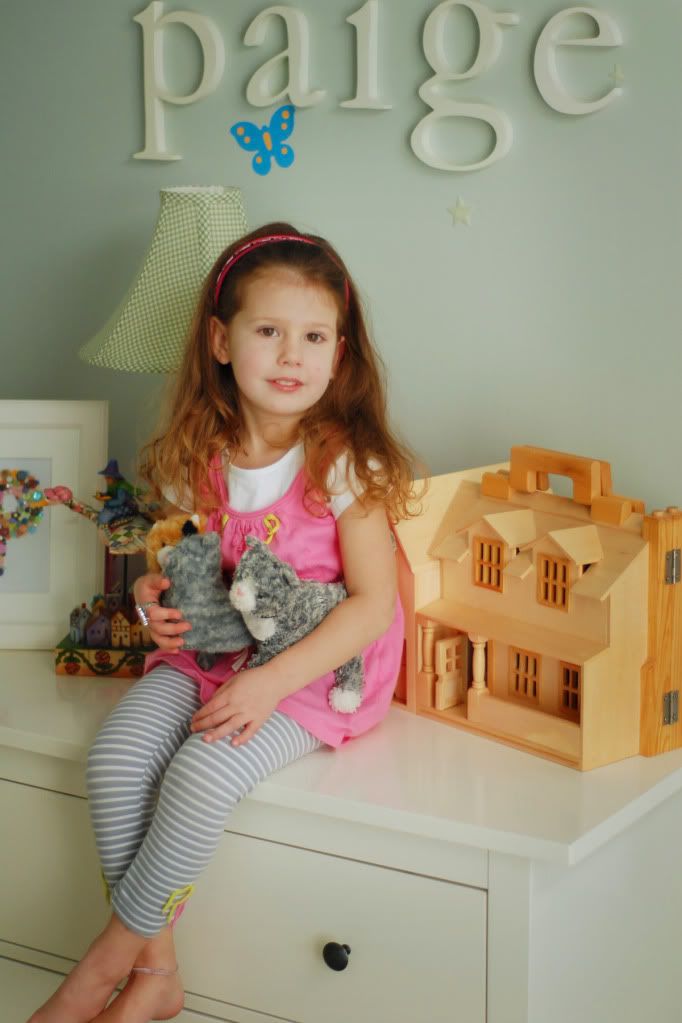 From left to right - Ginger, Praline and Madeline. Ginger and Praline are both American girl cats. They are not exactly snuggly, but Paige does not care. I will even go as far to say that Praline looks kind of evil...but she has been loved so much her tail is practically falling off. Maybe that's why she looks so mad? Madeline was a gift from Eric. A promotion from Nikon. I would venture to say this is her most loved...she has had a few trips the washing machine because of this intense love.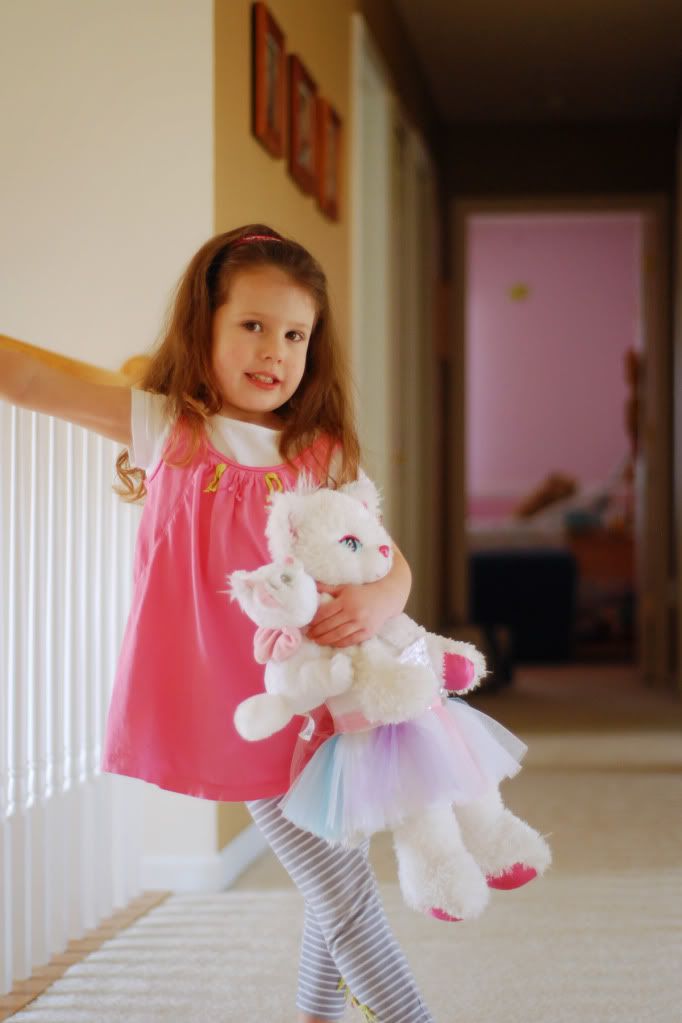 Next up is Marie and Amy. Marie is from the Disney store - one of the characters from the movie, "The Aristocats" - which Paige has always called, "The Rest of the Cats". Marie likes to dress up in doll cloths- of course, and have her hair in barrettes and bows. And Amy is Paige's birthday gift from Build-A-Bear. She has quite a few outfits for Amy, including PJ's which she insists on changing her into almost every night.
Here we have Fudge - her first Webkin, Weenie and Mini-Weenie(on top of her head), her Pucci pups. I believe the Weenie belonged to Emily at some point, but she gave her to Paige because somehow Emily ended up with two Weenies. (that just sounds weird....) Those Pucci pups crack me up because you can't see their faces. Their eyes are buried under fur. But she LOVES them.
(I just re-read that whole paragraph, and between all the weenies, webkins and puccis...wow.)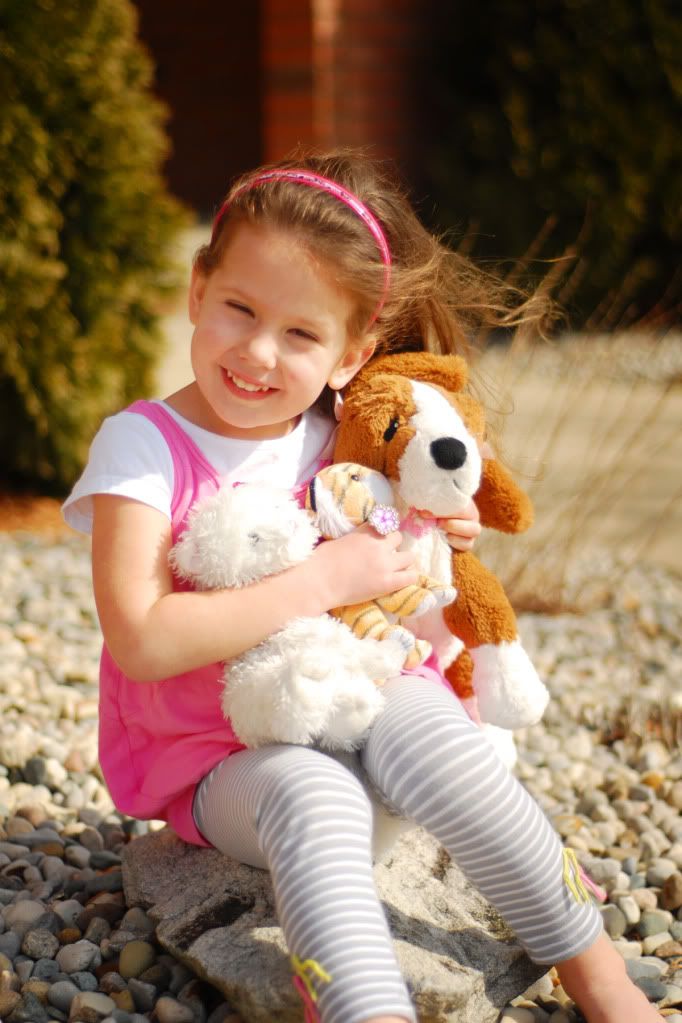 And finally, there's (L to R) Maria, Maya and Molly. Maria was her very first cat. The Easter Bunny brought it for Paige. I think EB thought that Paige should collect cats since Emily loved dogs so much. Amazingly, it kind of stuck. Maya was something I bought for Paige at her very first Tiger's game. I bought one for Emily too - she named her's Paws. And if you ever get them mixed up, don't worry, they can tell them apart. Molly was an impulse buy at Ikea. She's very soft, and if I was into stuffed animals, she would be my favorite. :)