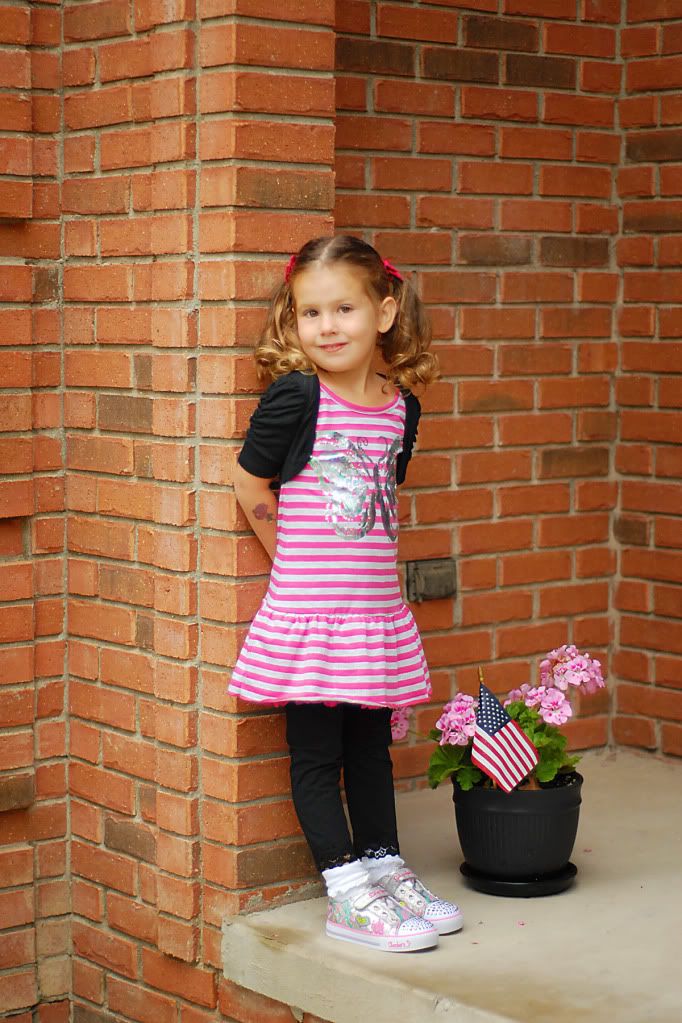 So, the day that we have been looking forward to has finally arrived. Complete with rain showers AND a power outage. About 20 minutes before I was going to make lunch for Paige - something yummy and warm on this cold day - the power went out. And it didn't come back on until after Eric and I got home from dropping her off. She was stuck with a mediocre PBJ. I think she was quite amped up and didn't really care about eating anyway. After lunch, we went upstairs to get changed into the FIRST DAY outfit - pink and grey striped butterfly tutu top, black leggings, and her brand new Twinkle Toes that light up when she walks.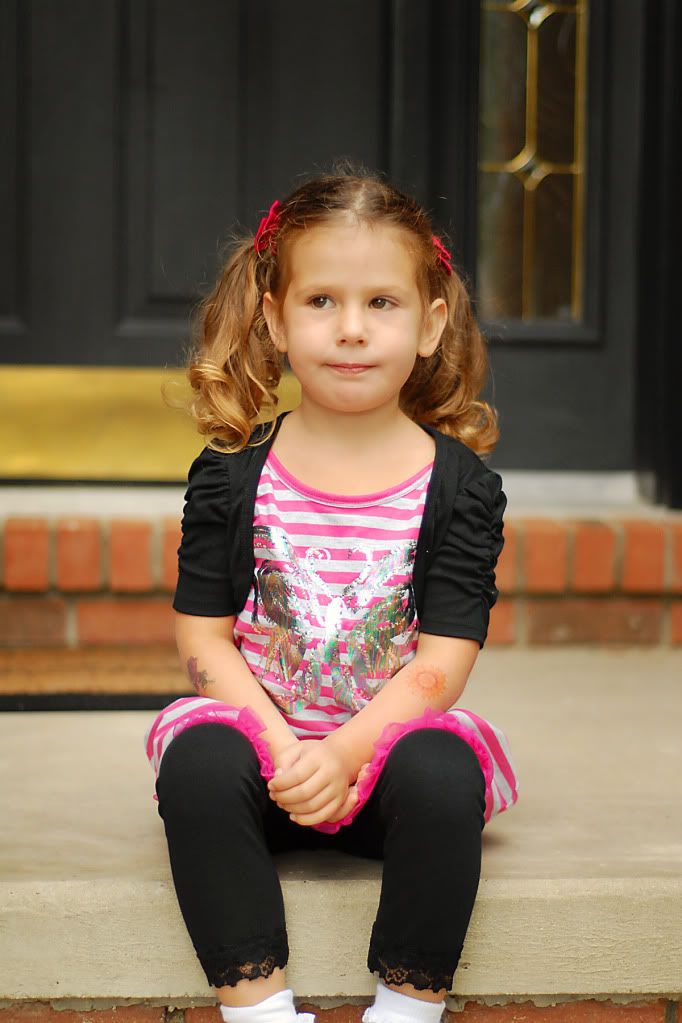 She looks so much like Emily in the above picture.
She was not very happy about posing in the rain.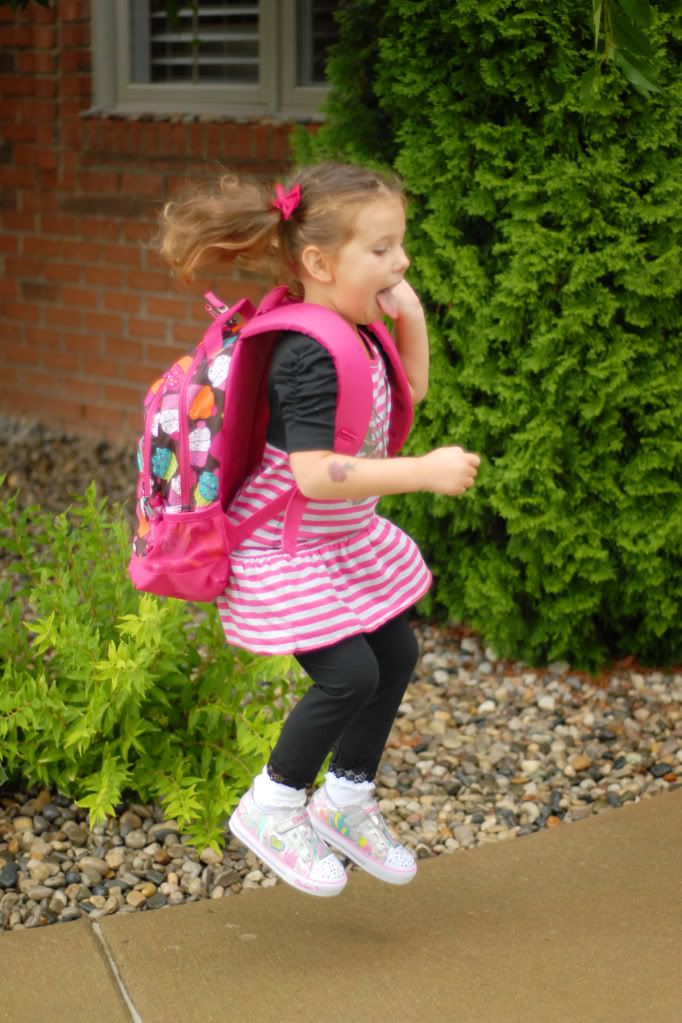 But she gave me a good jump anyway.
I asked her to show me her "I am so excited about pre-school face.....this was it.
And there were no tears at drop off either - not even from me. The rain, power outage, and a last minute trip to the bathroom....I was just happy to get her there.
(BTW - in the interest of full disclosure...the apple picture was taken after we got home from school All the apples we had yesterday got eaten yesterday....so, I thought I had nothing to use. I passed the vase full of small, fake apples on my way back into the house after we got home. BINGO. Can you tell it's a fake?)