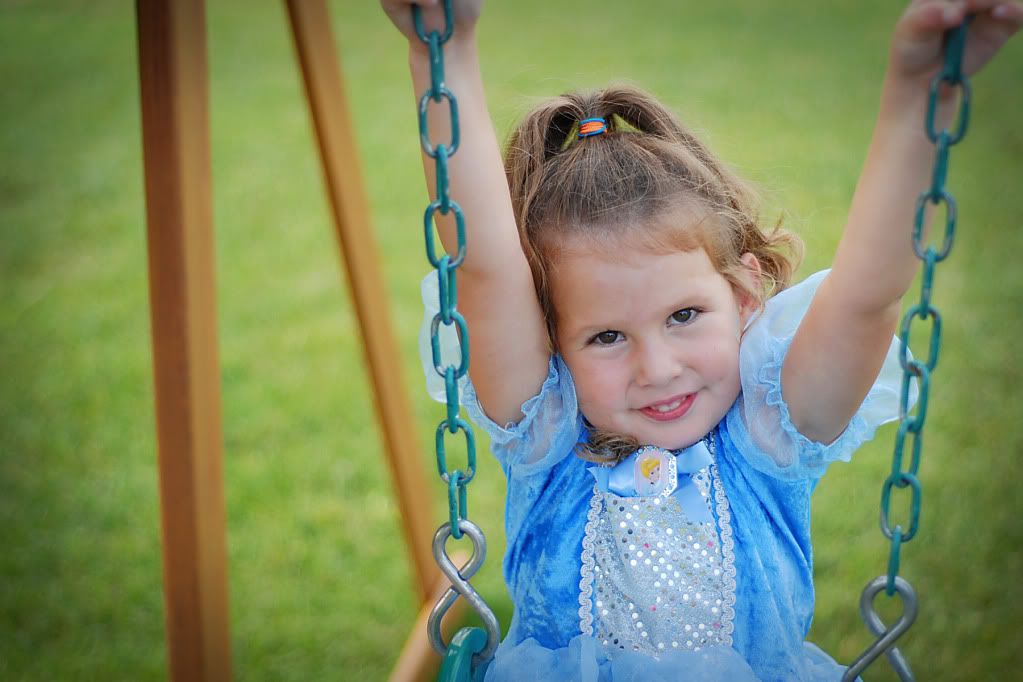 I haven't been in the mood lately to blog. Nothing much to blog about. It's been hot. And we've been trapped in our house just like it's winter.....
BUT, I am still feeling very grateful for a few things. I am grateful that it's not snowing. I am grateful that we finally got some rain and our grass is green again.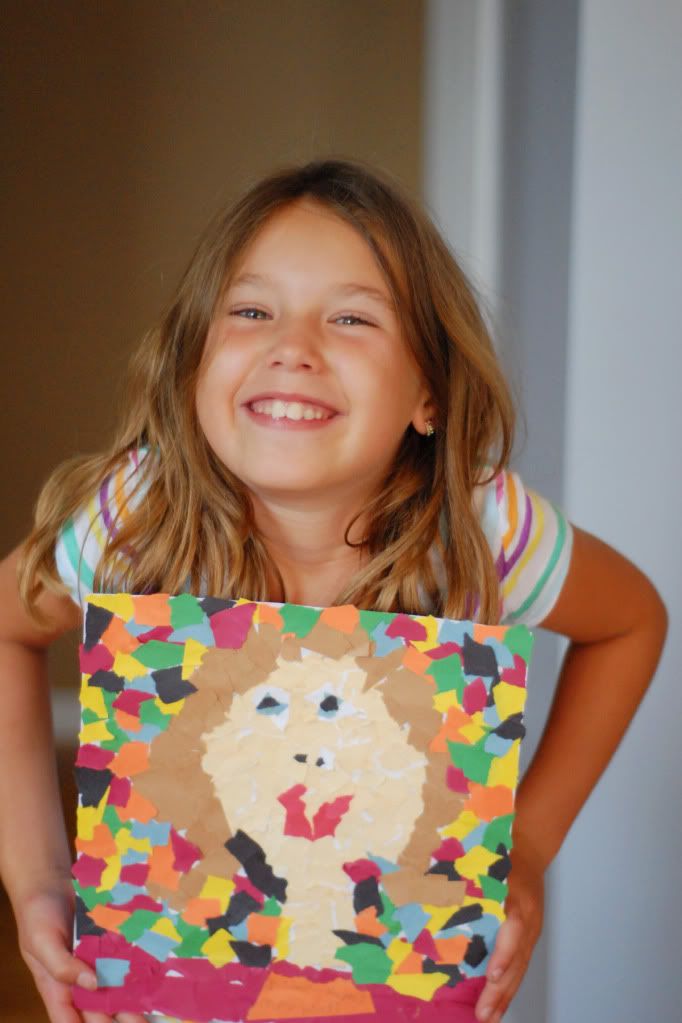 I am grateful for Crafty Thursday. Last week was portrait mosaics. Pretty cute, right?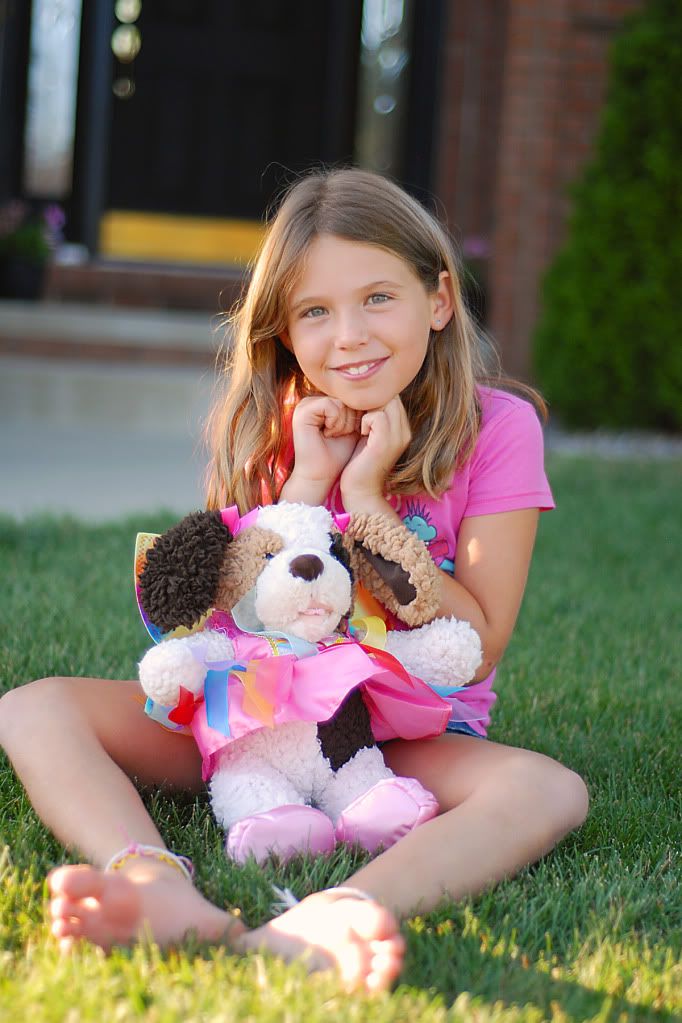 I am grateful that all it takes to make my girls' day is a trip to Build-A-Bear. Emily got another dog. Paige got a cat. Are you surprised? Does anyone actually build a BEAR there?
I am grateful that I finally won one battle with the sewing machine and made the garland featured in the picture below. And I didn't even have to call my Mom until after I finished.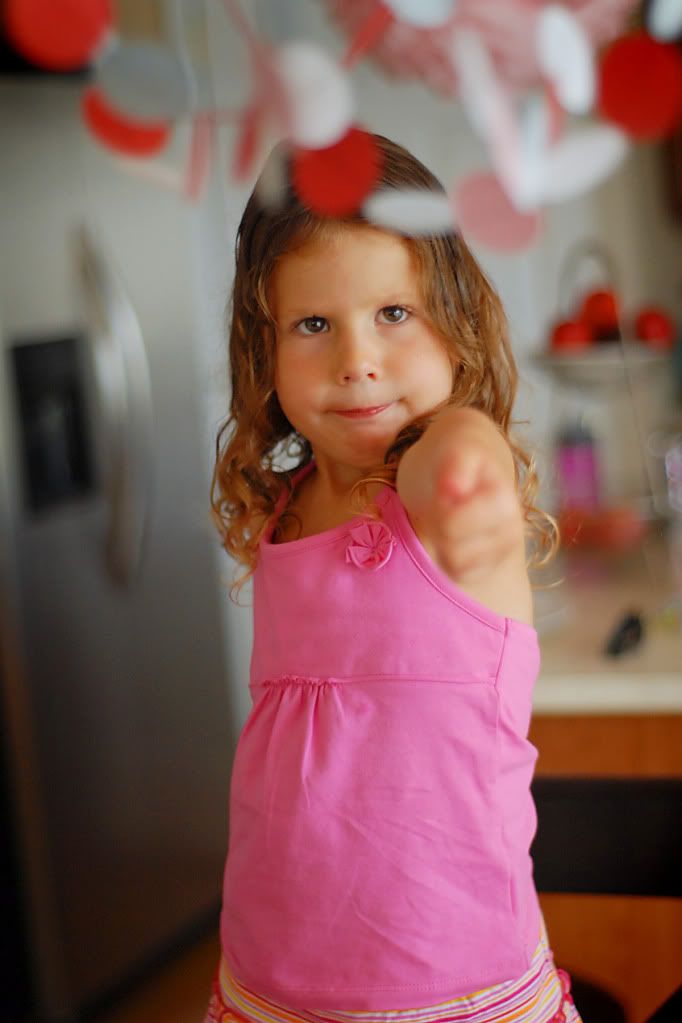 I am grateful for little girls who want to swim at a moments notice. I am also grateful for the tomato plant (at the middle-right edge of photo below) that has given us SIX yummy tomatoes so far.
Right now, even though some days it doesn't seem like it, there is quite a bit to be grateful for around here.