Last Wednesday Paige wanted to take a little batting practice....so Daddy had to show her where to put her feet, and how to hold the bat.
And, how to fetch the balls that she hit.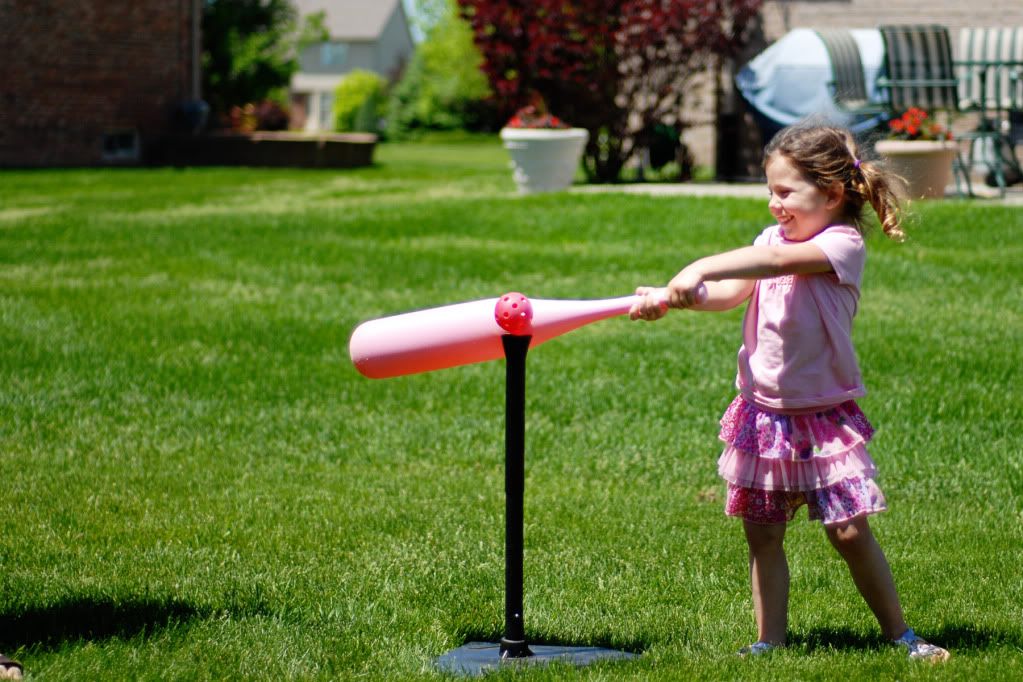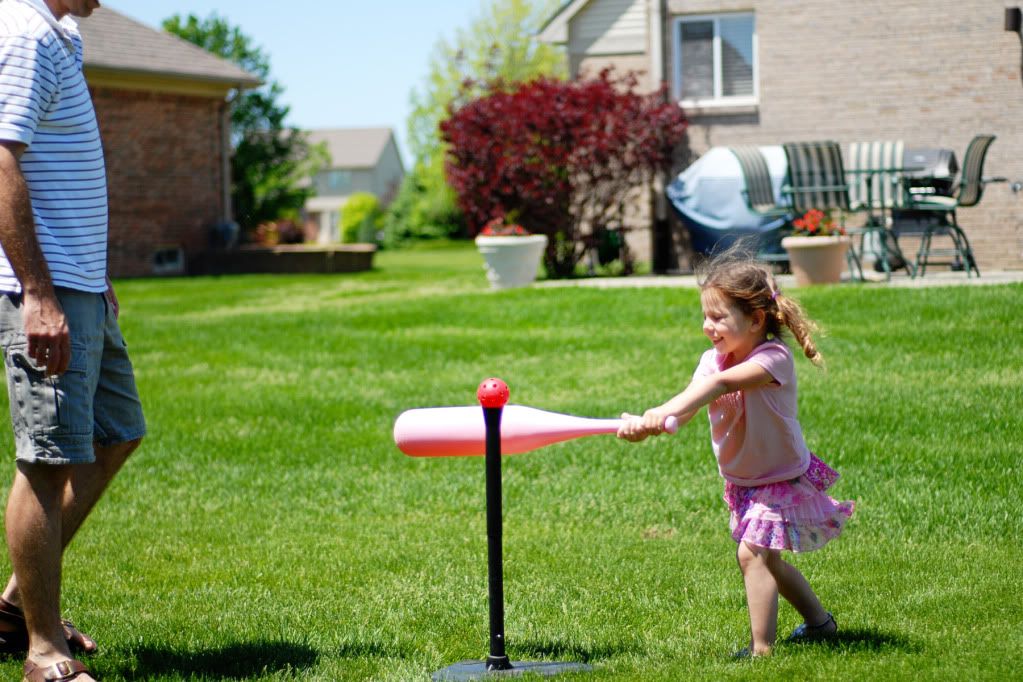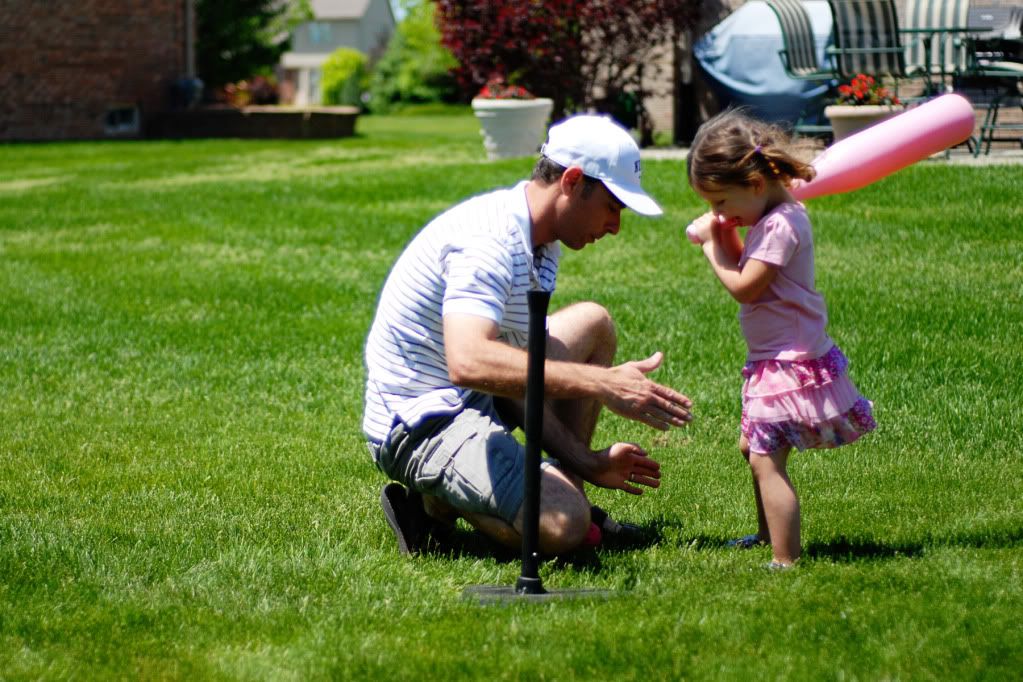 Isn't she supposed to have her eye on the ball?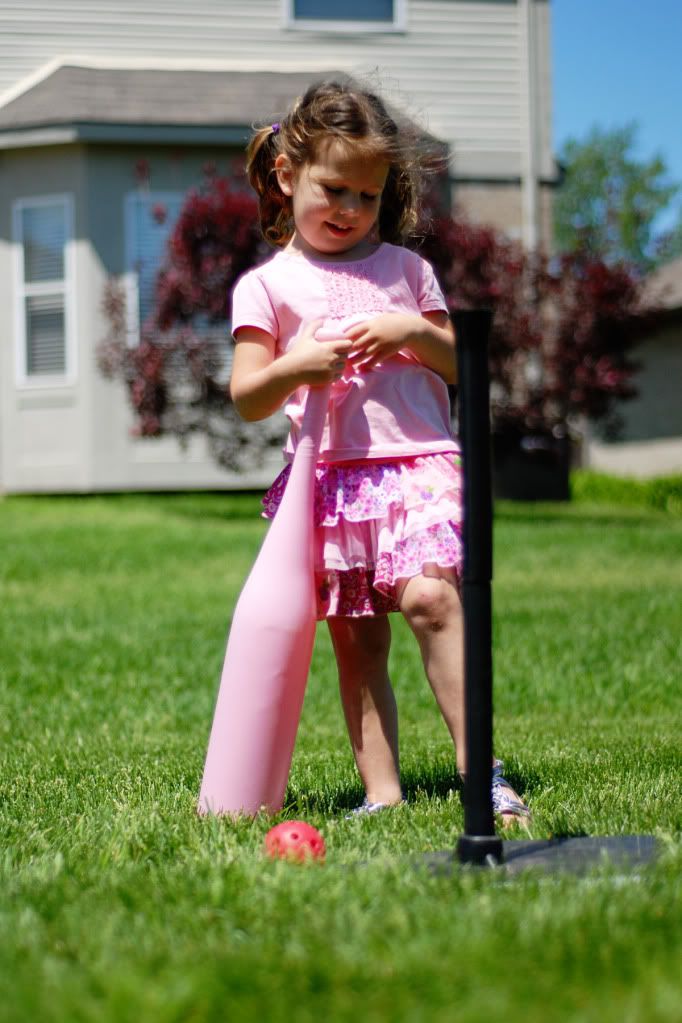 THIS is how you swing....
She took a few really good swings. I am really looking forward to t-ball next year with her. Hopefully, she'll still be into it....